Wiedemann Hill Mansion is a small, intimate wedding venue in a historic mansion located on a Newport, KY hillside in the Cote Brilliante neighborhood. With a capacity of just 60 people, this is one of the smaller venues that focuses on weddings, though it welcome corporate events and other parties as well.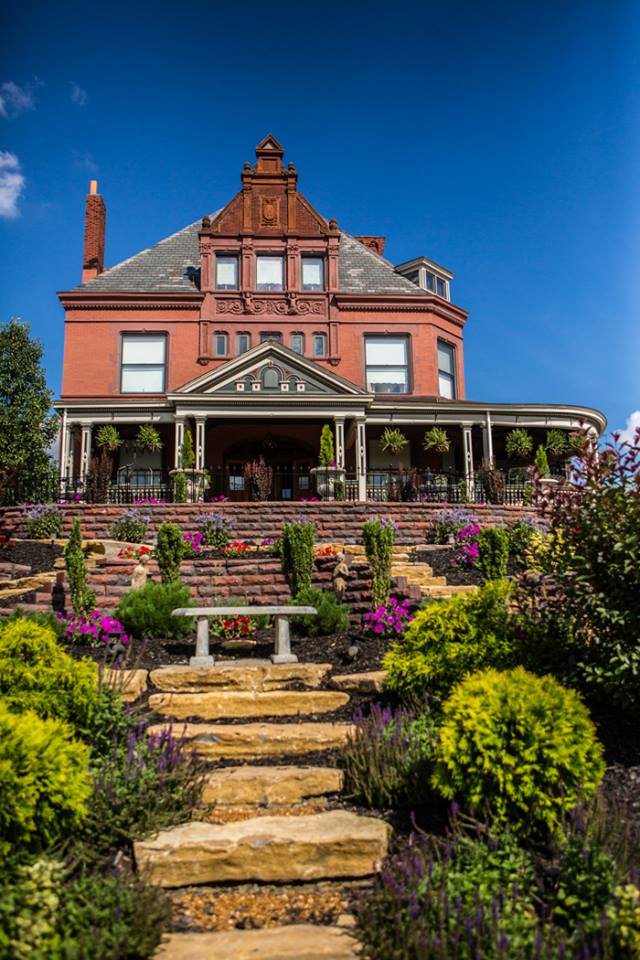 The mansion was designed by Cincinnati's noted architect Samuel Hannaford, who design many of the region's notable historic buildings and structures. Featuring oak wainscotting, stained glass windows, unique wood flooring inlays, and many other details and designs, this home is a remarkably beautiful and ornate location to host your event.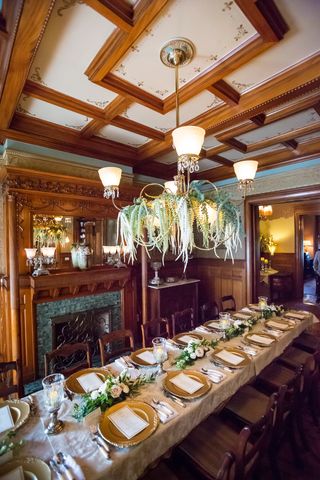 Matching the beauty inside the home is the gardens and views outside. There is a 180 degree view of downtown Cincinnati, the surrounding hills, and from Covington to Bellevue. Weather permitting, wedding ceremonies can be held outside for an amazing backdrop. Additionally, the outside grounds are rather large, giving a sense of being a in green oasis yet with the urban scene around you.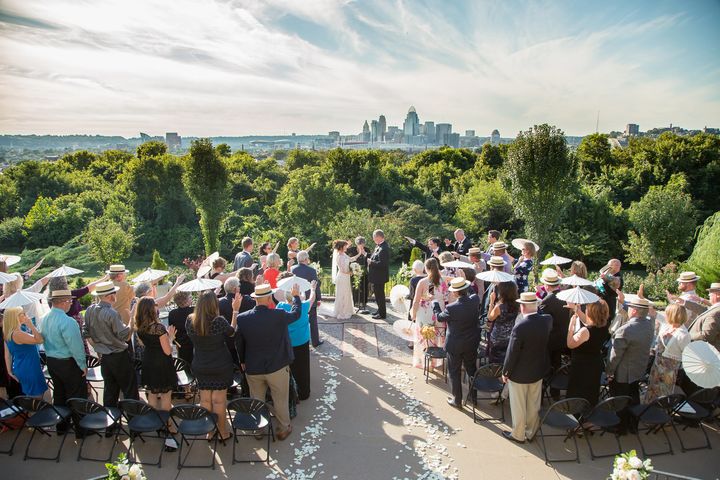 Wedding Packages and Options
Wiedemann Hill Mansion offers average to high levels of service with their rentals. Three hour Saturday receptions start at $2,500, and each additional hour is $500. Included in a rental package are dressing suites for the bride and groom and their parties, one hour rehearsal, tables, chairs, linens, and dishes, and outdoor ceremony chairs. There are three preferred caterers to choose from.
The venue is easily accessible off of I-471, located on the other side of the hill behind the Newport Pavilion shopping center. Hotel rooms are available within a couple miles in Newport and Cincinnati.
The Home's History
The Wiedemann Hill Mansion has a remarkable history, being built by the Wiedemann family, a pioneering brewing clan that built what was at one time a large beer company right in the heart of Newport. (Wiedemann brand beers have even recently been relaunched after a long hiatus.) In the 1950s, the mansion was sold to the Diocese of Covington, and served for a while as a home to bishops, and later was a convent. In 2005, the home was bought by the current owners who extensively renovated it, and among other things, added air conditioning for the first time in the building's history. The owners now live on the third floor in what was formerly the ballroom.
Details

Wiedemann Hill Mansion – Website
1102 Park Ave.
Newport, KY 41071
859-655-9018