This Burlington, KY wedding venue is a 90 acre horse farm with rolling countryside and a building with two event spaces, one perfect for small weddings and events with a capacity of 100 guests, and a larger, 260 guest space. The grounds are gently rolling pastures and forests near the Boone County Fairgrounds, with space for outdoor ceremonies. The event spaces have rustic charm and elegant details, with a large amount of decorations on the walls compared to blank slates seen at most venues.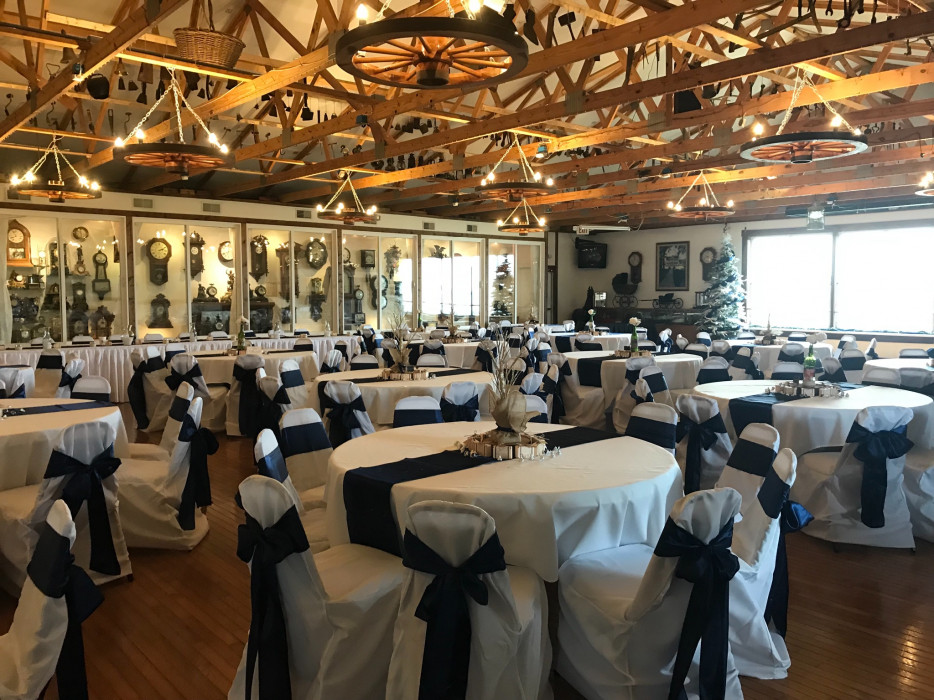 The Carriage House is the name of the event space, with a capacity of 260 or 300 depending on the seating arrangement in the upper Main Hall, or 100 in the lower Paddock Room. In the Main Hall, a full-size restored carriage is housed in a corner of the space and carriage-related accents, it has a rustic feel, with exposed beams and wood flooring. There are dozens of antiques housed in display cabinets and shelves to decorate the room.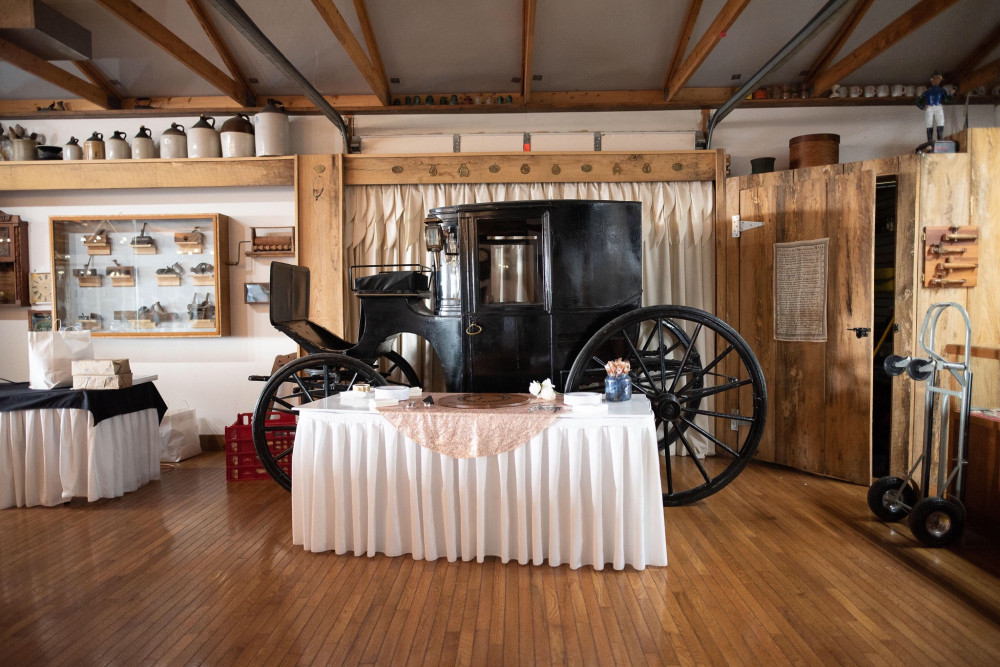 The Paddock Room is, in design, the exact opposite, with bare, white walls, and a textured grey carpet. It has simple lighting and a low, flat ceiling, In case of bad weather, this space will often serve as an interior location to host a wedding ceremony.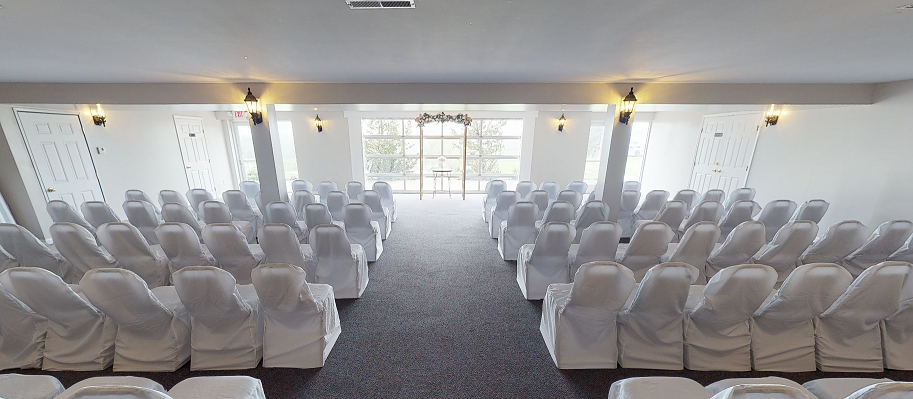 The building itself is of fairly basic construction, with a few windows to let in natural light. It has a patio outside of the Paddock Room on the lower level, a red deck around the upper level, and blue-grey steel siding. Unlike with many farm venues, this is not a repurposed or imitation barn. The building is climate controlled.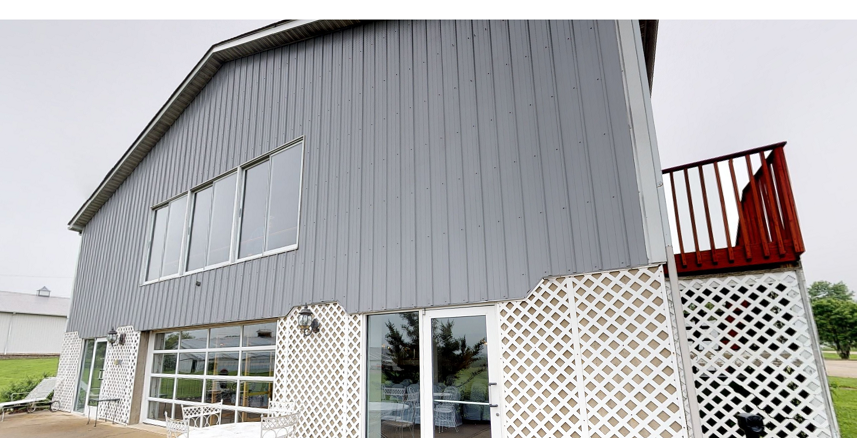 Wedding Packages at Little Britain
Weddings start at $3,650 during the peak season, and $2,700 in the low season. Rentals include tables, chairs, linens, set-up and clean up. There's a large bridal room on site. Couples are welcome to decorate the room as they desire, but thanks to the many antiques, additional decorations are either skipped or kept to a minimum by couples using the space.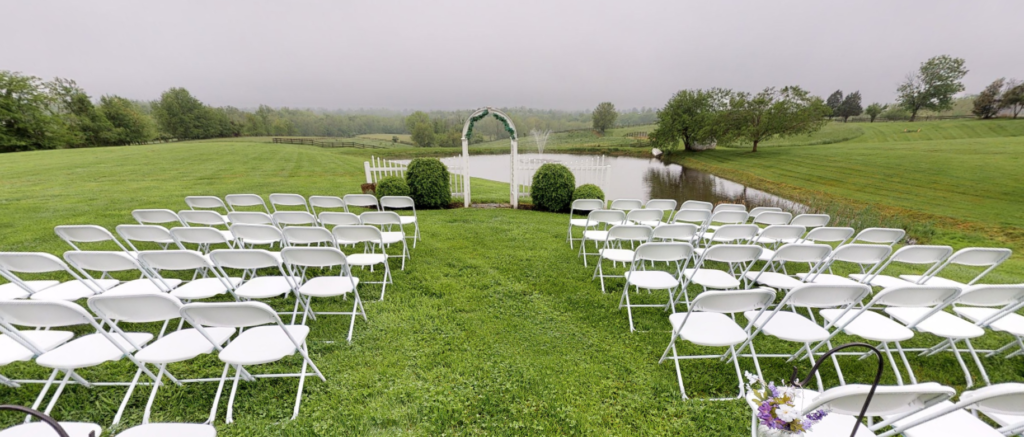 There is a large, paved parking lot near the buildings. The buildings are handicap accessible.
Similar Venues
Headquarters Historic Event Venue – Newport, KY. Historic venue with many antiques in the decor
Highlander Event Center – Fort Thomas, KY. Antique mall with event center
Details
Little Britain Carriage House – Website
5307 Idlewild Rd
Burlington, KY 41005
859-689-4612