The Prickel Barn is a newer event space near Verona KY, a couple miles south of the I-71/75 split. It's an enormous space, with a potential capacity of 500+, and seating for 350 or more easily for most wedding arrangements. Situated on a 200 acre farm and built in 2016, it's one of the largest venues in Northern Kentucky at 14,500 square feet.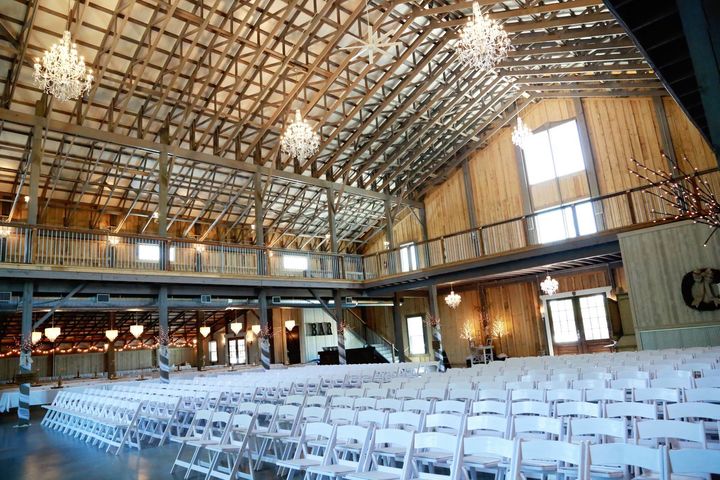 The starting price for The Prickel Barn is $8,000, which gets you the property for 2.5 days. With this, you get tables, chairs, linens, parking with a parking attendance and a parking shuttle bus (the parking lot would be a bit of a walk on gravel, so anyone wearing high heels appreciates this touch), and setup and clean up. You can host your ceremony inside the expansive barn, or outside.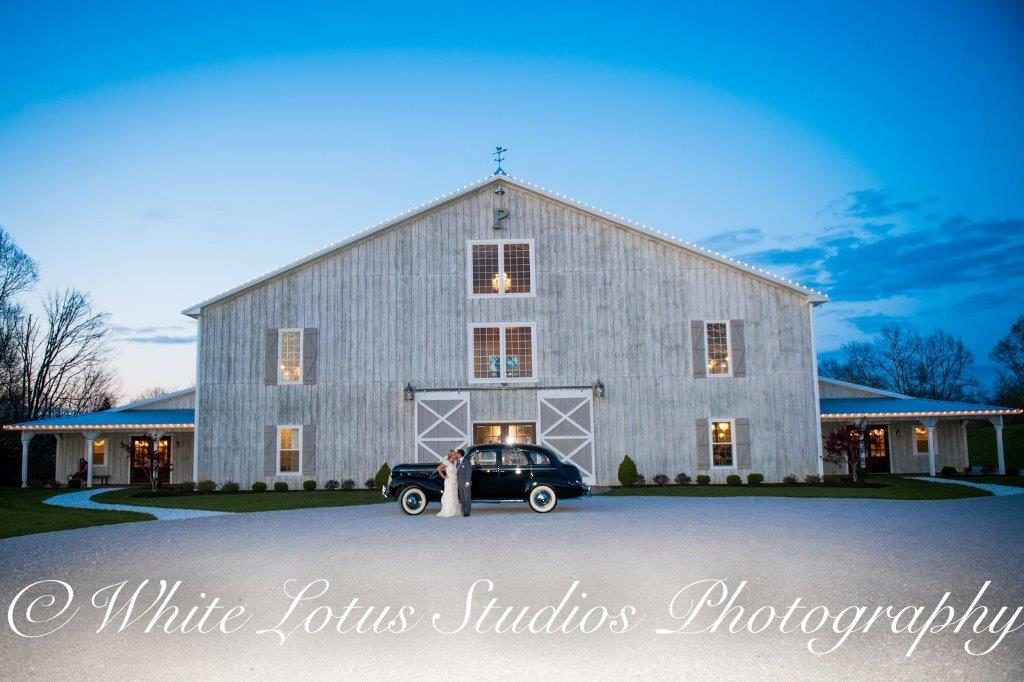 The barn itself is a pole barn with a weathered grey exterior and white accents. Inside, you'll find exposed wood and rafters, a poured cement floor, a second level wrap-around balcony, beautiful chandeliers, and an HVAC system. There are both bride and groom suites inside, along with ample bathroom facilities, bar facilities, and a catering kitchen.
A Christian-focused Event Venue
The Prickels are devout Christians, and have incorporated a few Christian elements into the space. At the head of the main floor area, they have incorporated an altar-like low stage for ceremonies, as well as a 40 foot cross into the windows and a nice focal point.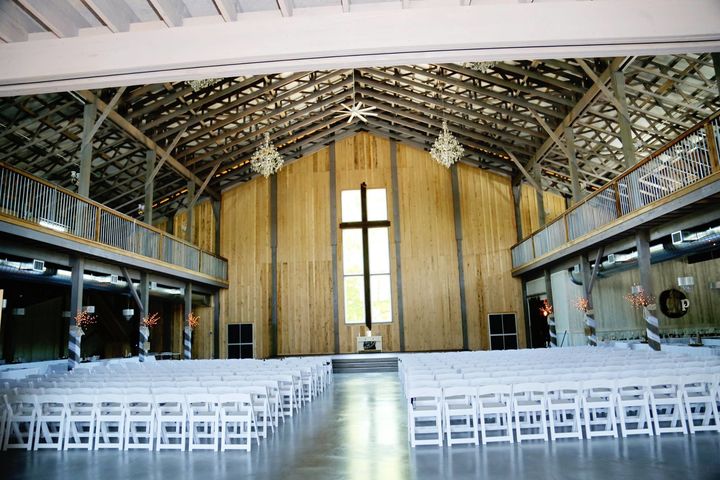 Details

The Prickel Barn – Website
14112 Walton Verona Road
Verona, KY 41092
859-740-7800