If you dreamed of a movie-like farm wedding complete with the reception in a barn and the ceremony under a large tree, Farm Haven needs to be on your short list. Farm Haven is a small argi-tourism focused farm located just north of Ryle High School and west of St. Timothy's Church in Union, KY that's available to rent as a wedding and reception facility. In the fall, when it's not offering it's picturesque grounds to couples, it's home to a popular corn maze and other fall festivities.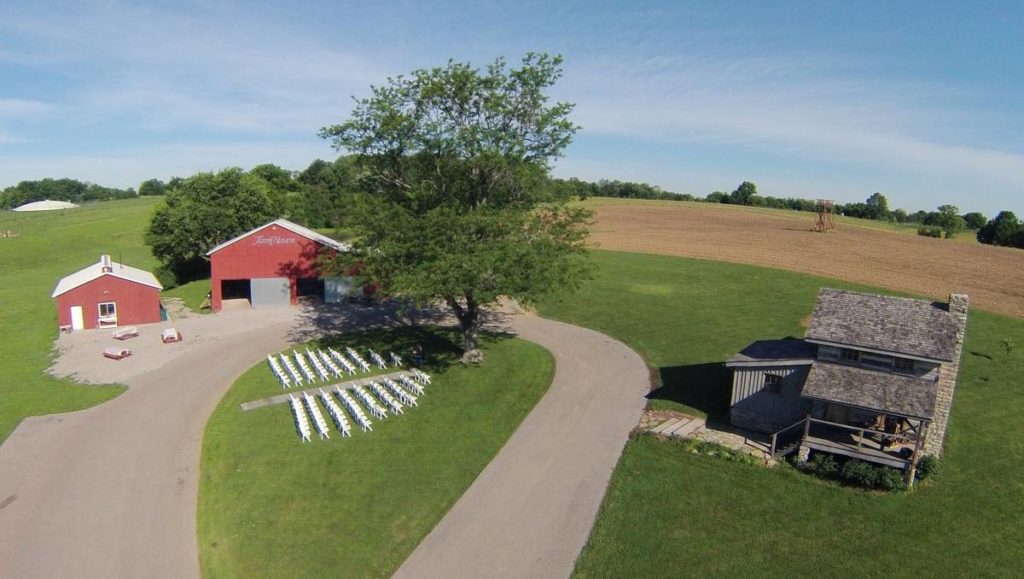 The property is focused on a loop in the drive that serves as the outdoor wedding ceremony location. The historic late 1800s barn has exposed beams and serves as the main hall, as next to it is their "sugaring shack," a recent addition with modern plumbing for bathrooms, their catering kitchen, and bar facilities.
Behind both buildings is a pond for photo opportunities. This is all close to a historic log cabin, dating to the early 1800s, that makes another great backdrop for wedding photos. The venue has a capacity of 100-350 people, with the larger number requiring an optional tent that can be set up behind the main barn.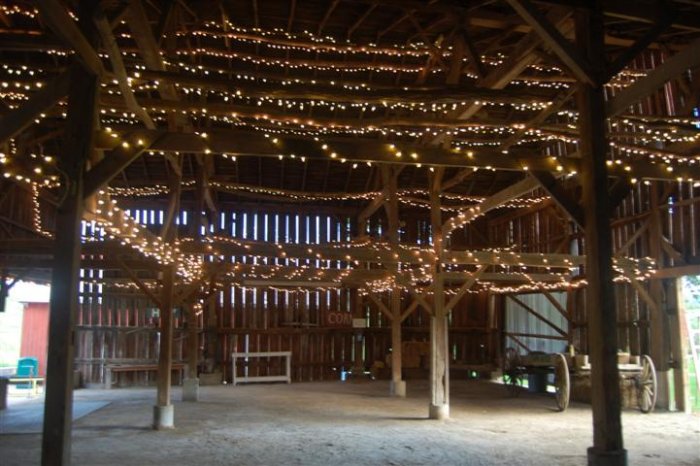 The barn is a wood-framed and -sided building with exposed beams and wood on the interior. The floor of the barn is mostly gravel and dirt, except where a dance floor has been installed. The exposed beams are lit with white string lights, adding a romantic quality to its rustic feel.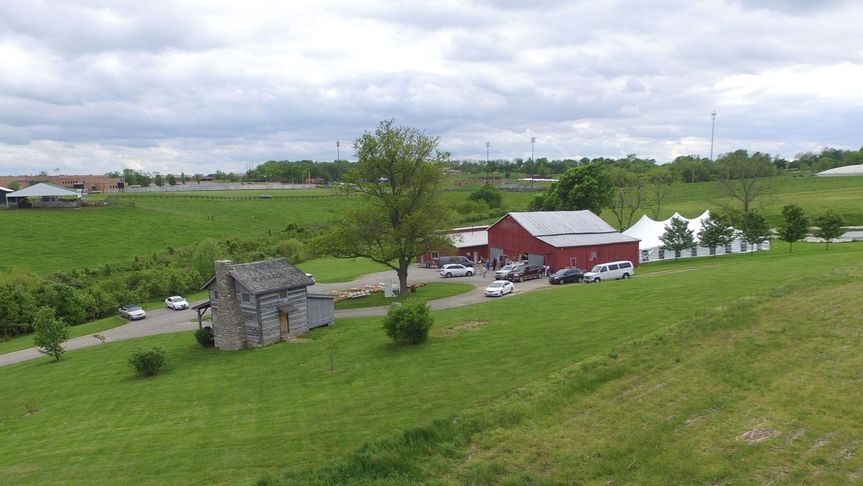 Renting Farm Haven's Facilities
A rental starts at $3,000 during peak season, and $2,500 in in the low season. Parking is ample, on-site, and free. The barn is not air conditioned, and it is not considered handicap accessible, though it could be usable by many people with mobility issues with some assistance with wheelchairs and walkers through the gravel and grass.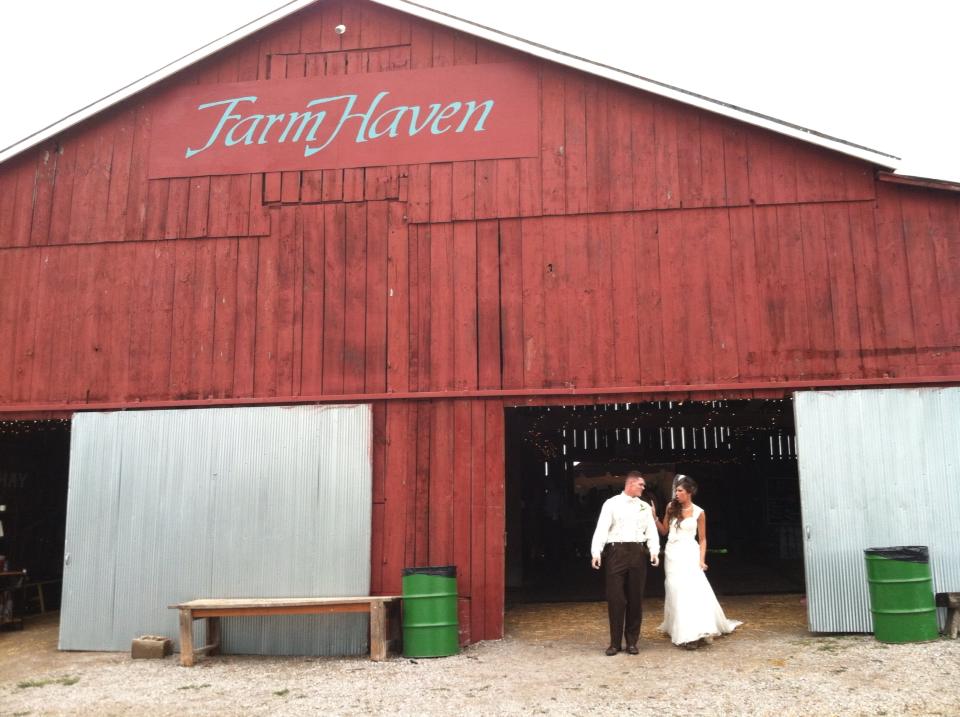 Details
Farm Haven – Website
10007 Old Union Rd (Off Tadpole Lane)
Union, KY 41091
859-380-3882