Located just off I-75 in Dry Ridge, the Josephina is a very popular and highly rated reception hall in Northern Kentucky. Located on an 80 acre farm and featuring a renovated 80 year old barn, the Josephina has a rustic charm that couples love when looking for a barn venue.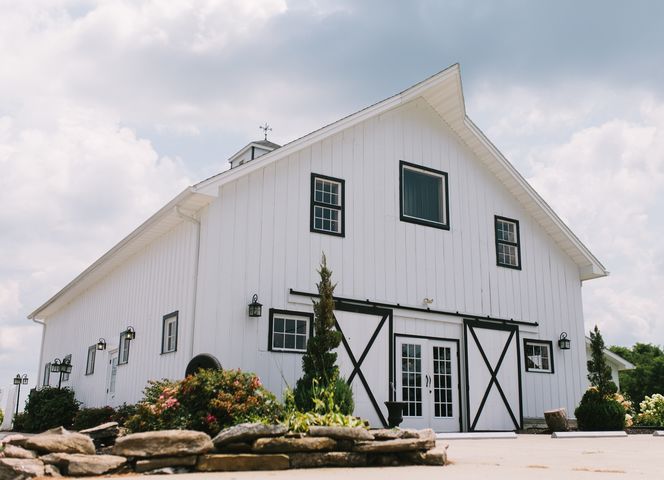 The barn itself is a classic wooden structure painted white with black accents. Inside, exposed wood, rafters and supports create a very attractive rustic look. There is a second level mezzanine with attractive wrought iron railings. The property itself is situated in rolling Kentucky countryside, with beautiful views and a great setting for an outdoor ceremony.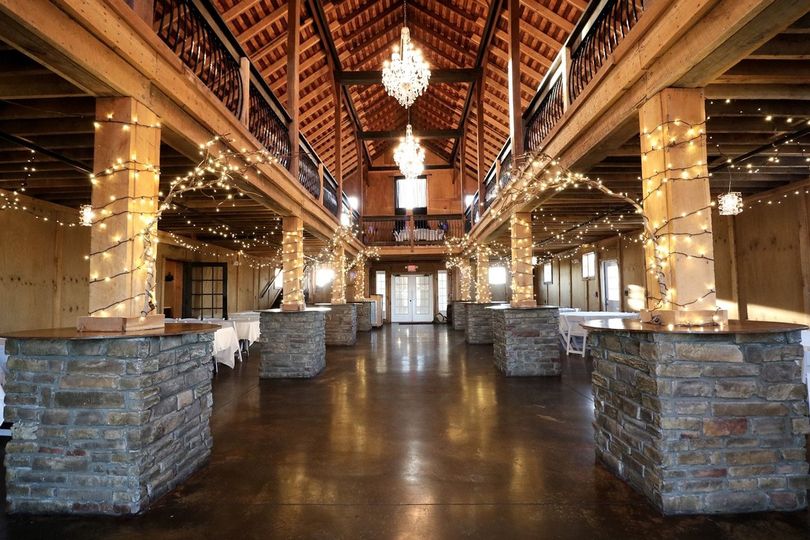 A rental of the Josephina includes the barn, surrounding grounds, tables, chairs and linens. The venue is 4,000 square feet, has a capacity of 220 people, and parking for 70 cars. Their is a bride and groom suite, and a warming kitchen for outside caterers.
DIY Focused Wedding Venue
With the Josephina, you're doing a lot of the work yourself. When you rent the space, you have a 20 hour window to access to it, from 8am-4am. You, or your vendors, will be tasked with setting everything up and cleaning the space when you're done to get your deposit back (however cleaning services are available at an additional cost.) While the Josephina has largely very positive reviews, when it has a negative one it's regarding the cleaning and deposit policy.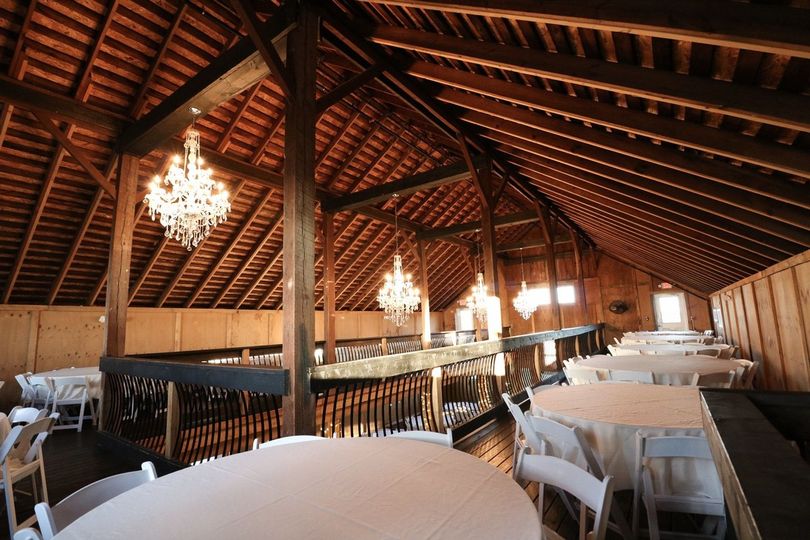 There is a wide-open policy with vendors. They have a list of suggested or preferred vendors for just about every wedding-related service, but you're under no obligation to use any particular one.
The venue is on the more affordable side, just remember this is not an all-inclusive venue and you'll be doing a lot of hands-on planning and potentially set-up here.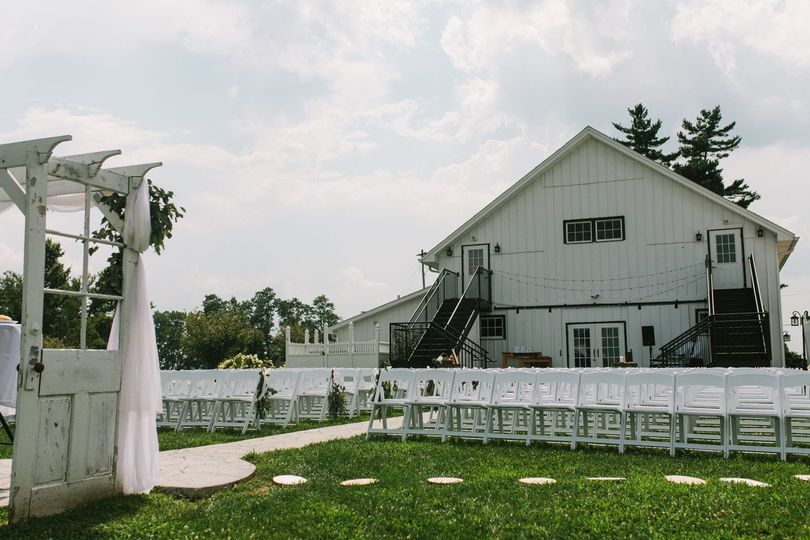 The Josephina is extremely popular, with almost every Saturday booked 15 months ahead, and most Fridays and Sundays booked during wedding season.
Nearby Hotels and Services
Located just outside Dry Ridge, KY, a small town 35 miles south of Cincinnati and 15 miles south of the I-71/75 split, there are a few hotels within a couple miles of The Josephia, close the the I-75 exit. There's not much of anything nearby for after-party destinations. The Hogan House is available for lodging on the property which some couples use for themselves or for out of town visitors, though it has some negative reviews due to it's own attached event space, the Jean La Beth Event Center.
Details
The Josephina Event Center – website
100 Hogans Mill
Dry Ridge, KY 41035
859-823-0066