Southern Ties is a barn wedding venue located about 5 miles west of Falmouth, KY. They started hosting occasional weddings in their historic tobacco barn in 2014, and began hosting them full time in 2016, quickly becoming a leading reception space for Northern Kentucky couples.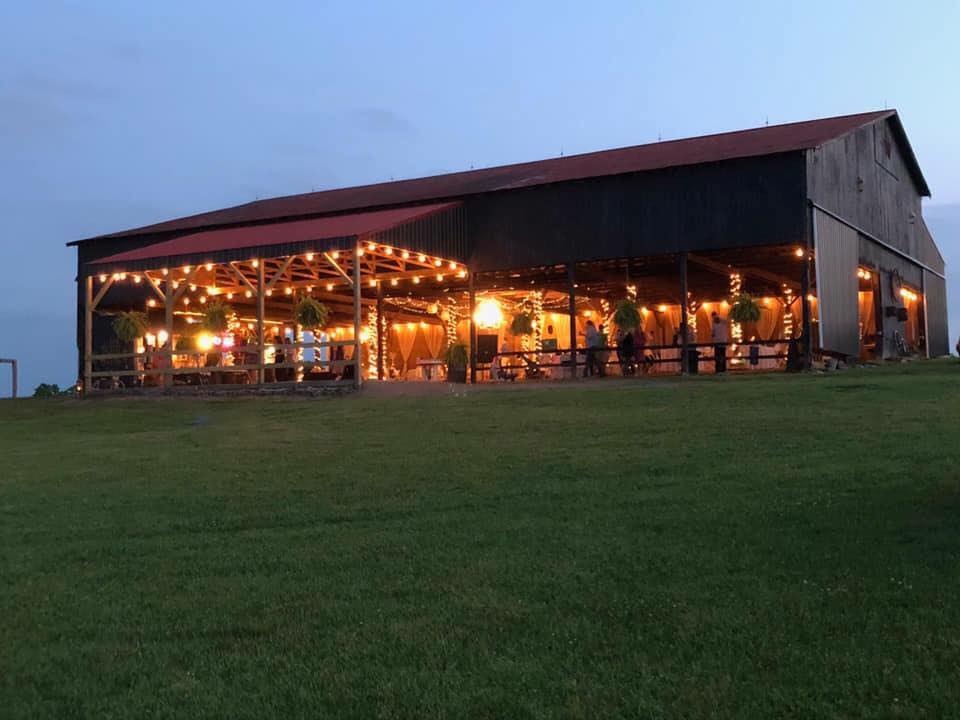 The Barn
The barn is a old wood building built to age and dry tobacco. More recently some steel doors and additions have been added over the years and with the renovation into an event hall. It's painted black on the outside with a brick-red roof, and has natural wood inside and a dirt floor. It is not a fully enclosed space, allowing for great views from its high vantage point, though it is not a climate controlled space. The barn has electric power, running water, and a bridal suite as well.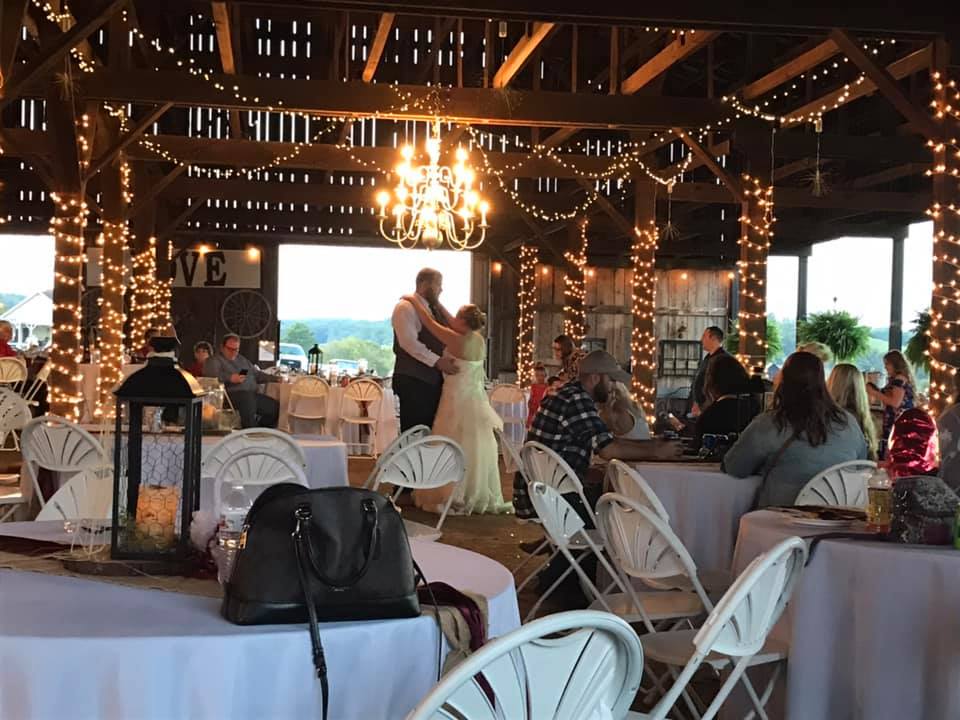 Southern Ties has space nearby to hold a wedding ceremony outside which also provides a beautiful view of the rolling hills.
Services Included With Rentals
This venue offers two levels of service with their rentals. The full level of service sets up tables, chairs, and linens, as well as tear-down and clean up. The partial level of service leaves the setup, tear-down, and clean up responsibilities to the renter, but does include tables, chairs, and linens with the rental.
Details
Southern Ties, LLC – Website
5475 HWY 330 W
Falmouth, KY 41040
859-391-1589