In 2016, the Turney family decided to turn their farm's historic tobacco barn into a beautiful "rustic-chic" reception hall to share it and their rolling Kentucky countryside with couples on their wedding day.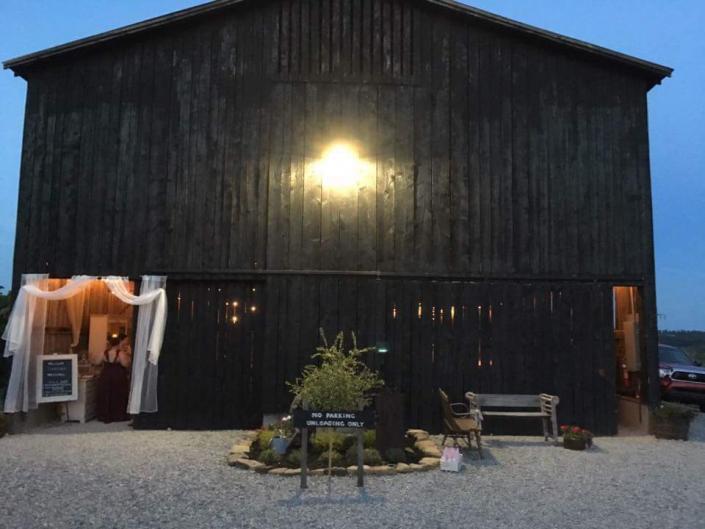 The old wood barn is painted black on the outside and has exposed natural wood beams on the inside. Rustic was the aim, and it's been achieved. Where tobacco plants used to hang, now are icicle-style Christmas lights and string lighting. Outside of the dance floor, the floor of the barn is gravel.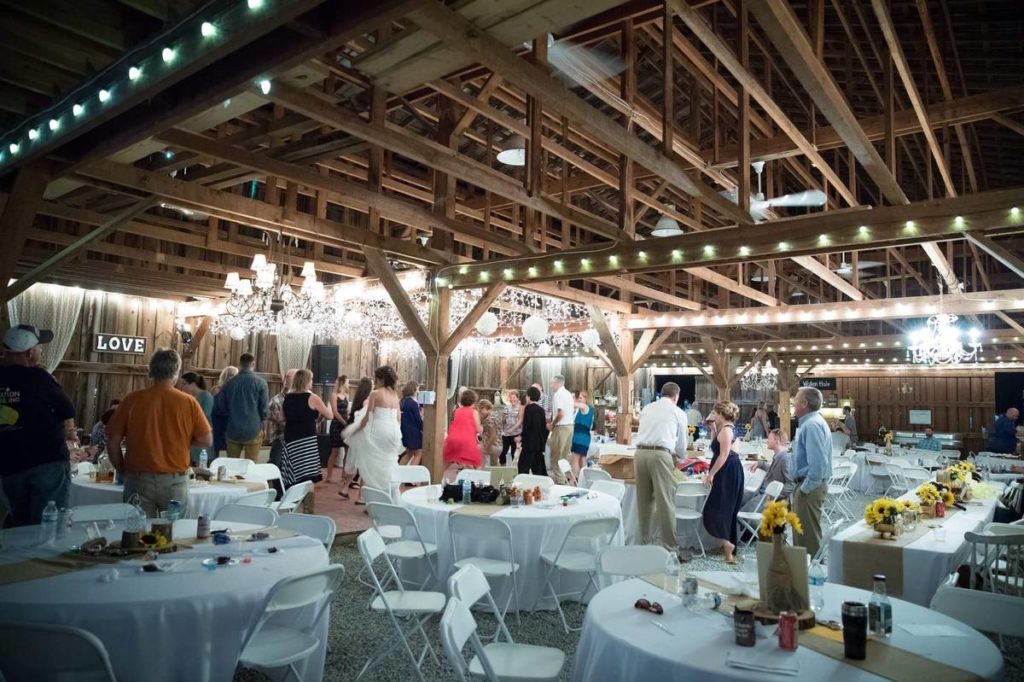 Stone House's "Wedding Hill"
For on-premise wedding ceremonies, they have their wedding deck on their "wedding hill." The hill overlooks a rolling countryside view, with stands of trees and pastures. The wedding deck is a slightly elevated wood platform for the couple and officiant to stand on for the ceremony. The wedding hill features wood benches for your guests.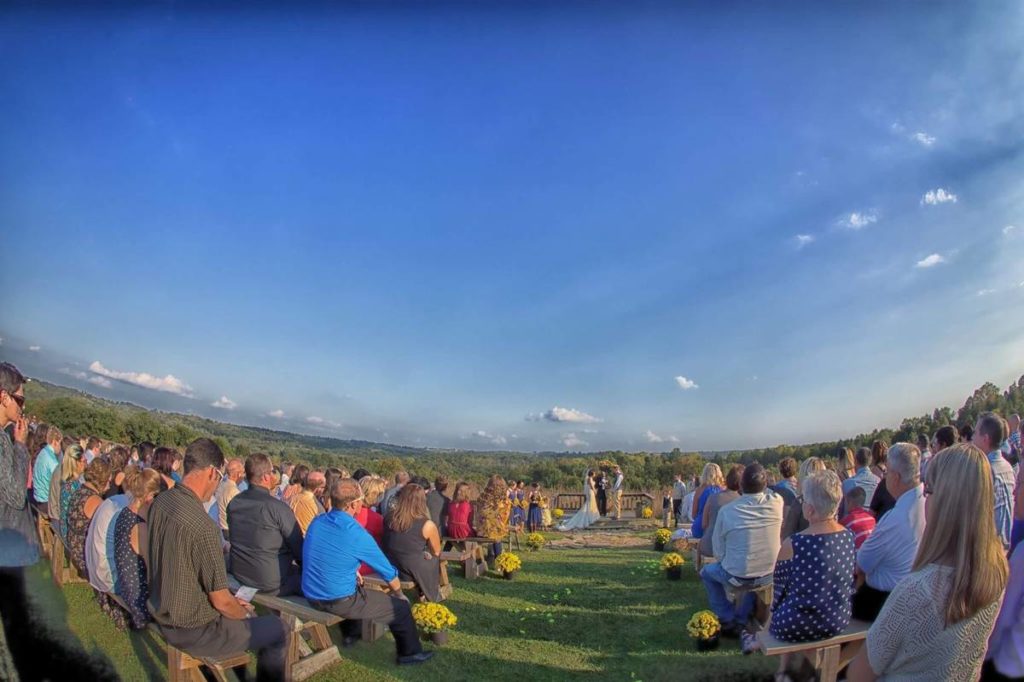 Rentals start at $2,500, and their is an additional cost for ceremonies on site. There's a capacity of up to 250 people, and on-premise parking for 80 cars. On the second floor of the barn, there's a bridal suite, and there is a bar with beer taps.
Think Twice about an August Date
Tobacco barns are designed to maximize ventilation, which means there is no air conditioning inside. With this and the barn painted black, in the middle of the summer this will be a hot venue.
Demossville is pretty much the middle of nowhere, so any guests needing lodging will have a ways to travel to get a hotel. No on-site accommodations are available.
Reviews
Overall Rating: 5.0
5 Stars – Stone House Farms is absolutely perfect! The owners are so kind and so helpful with everything and anything you might need. The venue itself is breathtaking! 5 stars is not enough – this place is the best out there!

Justy, July 16, 2019
Details
Stone House Farms Wedding Venue – Website
2103 Greenwood-Portland Rd
Demossville, KY 41033
859-991-8419