The Weller Haus Event center is part of a bed and breakfast complex in Bellevue, KY. Bellevue is a just up the river (to the east) of Newport, and just a few minutes from downtown Cincinnati. This event center is part of a bread and breakfast complex, and geared towards smaller ceremonies and elopements, with a capacity of 50-75 depending on the arrangement.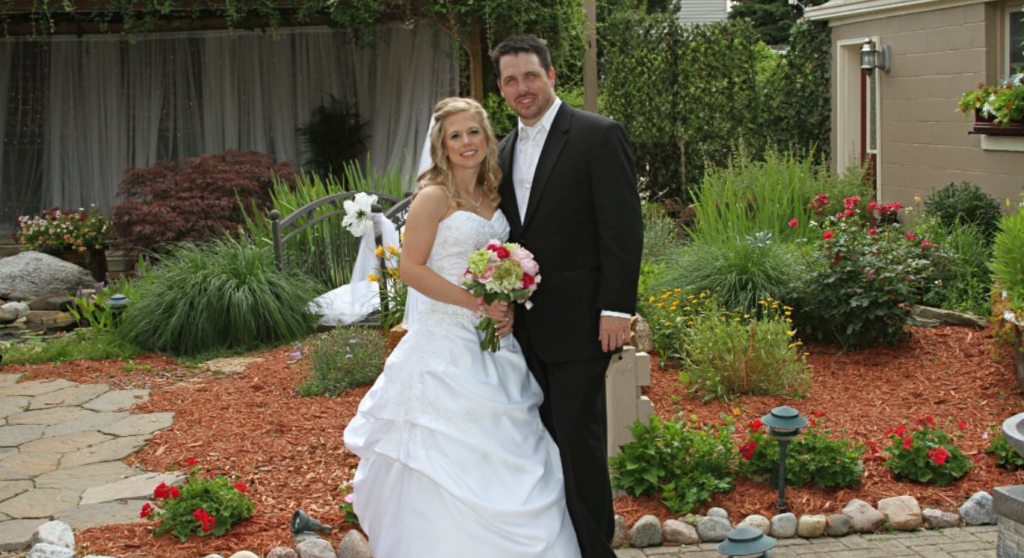 Located behind the two historic homes that make the bed and breakfast, Weller Haus Event Center is in a renovated building with a large main room with a capacity of 50 people for a sit down dinner, and a bar area and upstairs space for perhaps a dozen more. It's the perfect size to have a local small ceremony and reception. It's also a popular option for corporate events as smaller training classes as well.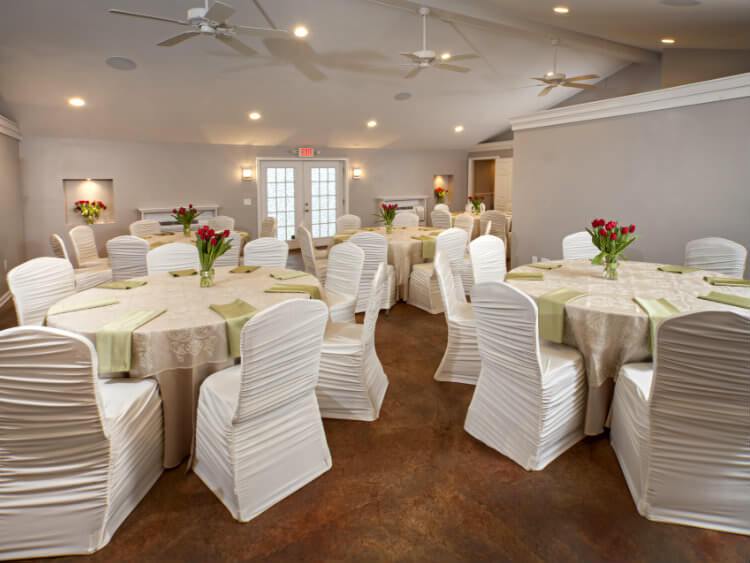 Wedding and Elopement Packages
Elopement packages start at just $525 for an hour in their gardens or event center, cake and champagne for up to 20, and a night in one of the bed and breakfast's king Jacuzzi suites. At the top end, full wedding packages start at $1750, and include free nearby parking, tables, chair and linens for up to 50 people, space set up, cleaning, champagne, and a night for two in their king Jacuzzi suite. One other nice touch is they have a 9 person Sprinter van available to take the wedding party to take photos off-site. Overall, Weller Haus's packages are priced attractively and have a number of customizing options, which can be seen on their website.
Caterers and Other Vendors
Surprisingly enough, a bed and breakfast does allow outside catering for weddings and events. Other services you will need to procure for a reception include flowers, an officiant, cake or desserts, photographer, and any special requests on tables or linens. They do not have a liquor license but you are free to BYOB to the reception.
While close to downtown's bars, photo opportunities, and hotels, this is located in a residential area, and of course a B&B is across the lawn, so the reception must be over by 11 pm.
Details
Weller Haus Bed, Breakfast and Event Center – website
319 Poplar Street
Bellevue, KY 41073
859-391-8315