One of Cincinnati's most unique museums is available for rent for your wedding ceremony or reception! The American Sign Museum is just a dang cool place, whether you decide to have your wedding here or not, it's definitely worth checking out, particularly if you work in Cincinnati's large advertising industry.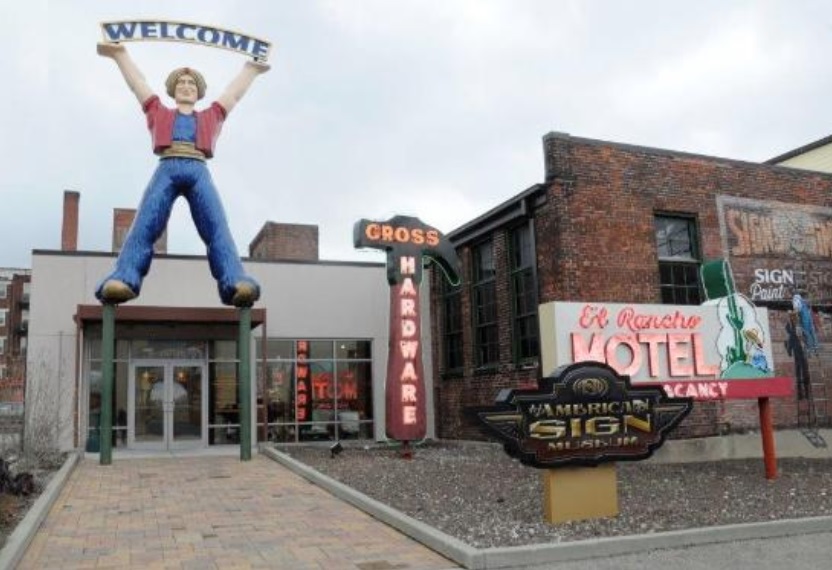 This palace of neon, kitsch, and advertising history is tucked in the Camp Washington neighborhood, just off I-75 at the Hopple St. exit, and a couple blocks from the famous Camp Washington Chili (which can optionally provide late evening snacking to your guests.) It's located in an century old, formerly abandoned factory, so the exterior has a very rust-belt industrial look.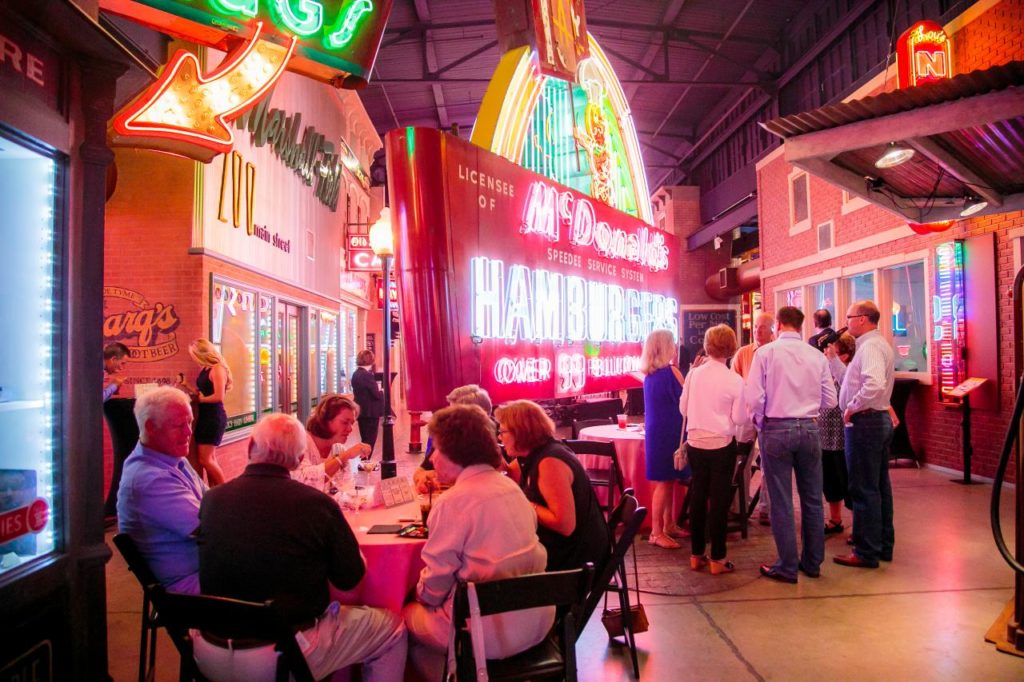 The inside is the attraction here though, with a sensory overload of lights, colors, and of course, neon. Three meeting rooms – Main St, Mail Pouch, and Rock City – are available in which to hold your ceremony, with a capacity of 50 to 175 people. Each room has its own unique themes and signs. Receptions held in the museum also have a seated capacity of 175 (350 standing room capacity).
American Sign Museum Weddings and Receptions
The American Sign Museum is a high level of service venue, and rentals start around $5,000 on a Saturday and go over $8,000 before catering, depending on the number of guests and other services you select. With an event rental, you get tables and chairs, setup, and teardown, along with a basic A/V package of speakers, projector and 11 foot screen. There are bride and groom suites in which the parties can get prepared. You get an on-site coordinator the day of your event as well as support from staff leading up to the event.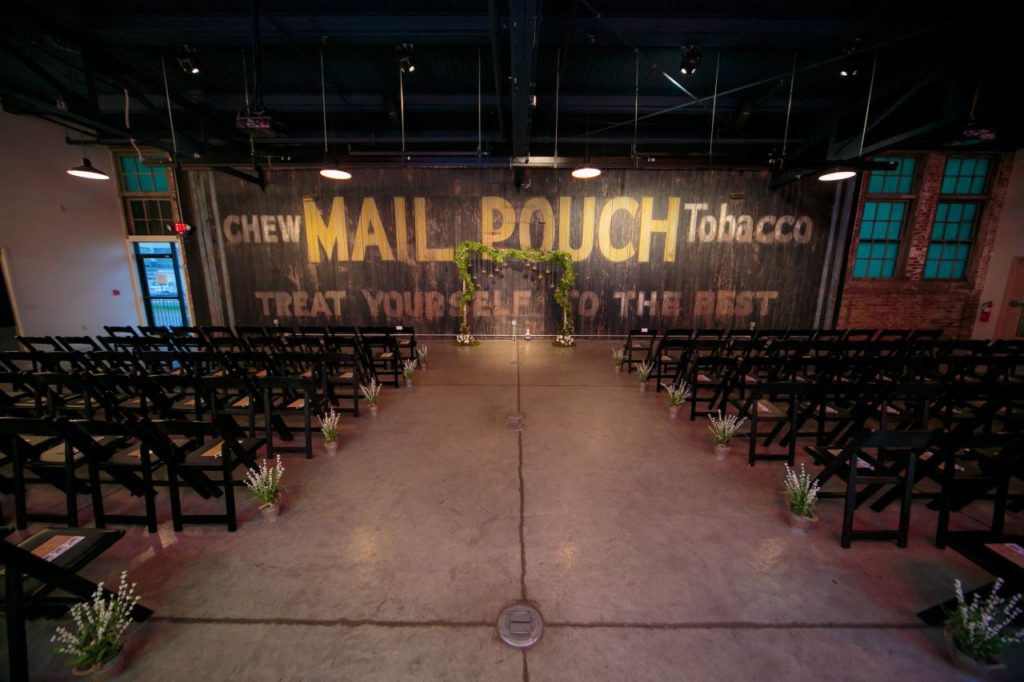 The museum is exclusively reserved for your event, and as such any event cannot start before 4:00 PM, its public closing time. Your guests will be able to walk around at their leisure throughout your event, and you can add an optional "Neon Works" tour of the museum's neon manufacturer shop.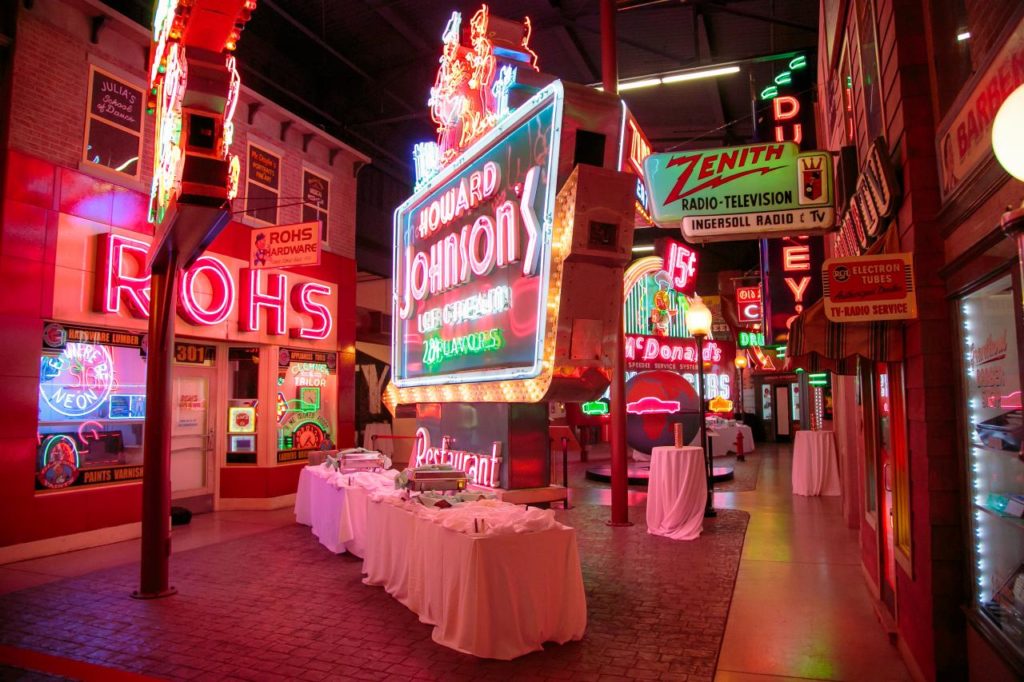 Catering, Parking, and Nearby Services
There are a dozen catering options to choose from. Parking is free and available in the on-site parking lot or street parking nearby. The building is handicap accessible throughout. The museum itself is somewhat by itself in a historically industrial area of Cincinnati, but ample hotel rooms and after party options are available around Clifton/UC (about 1 mile away) and downtown (3 miles away).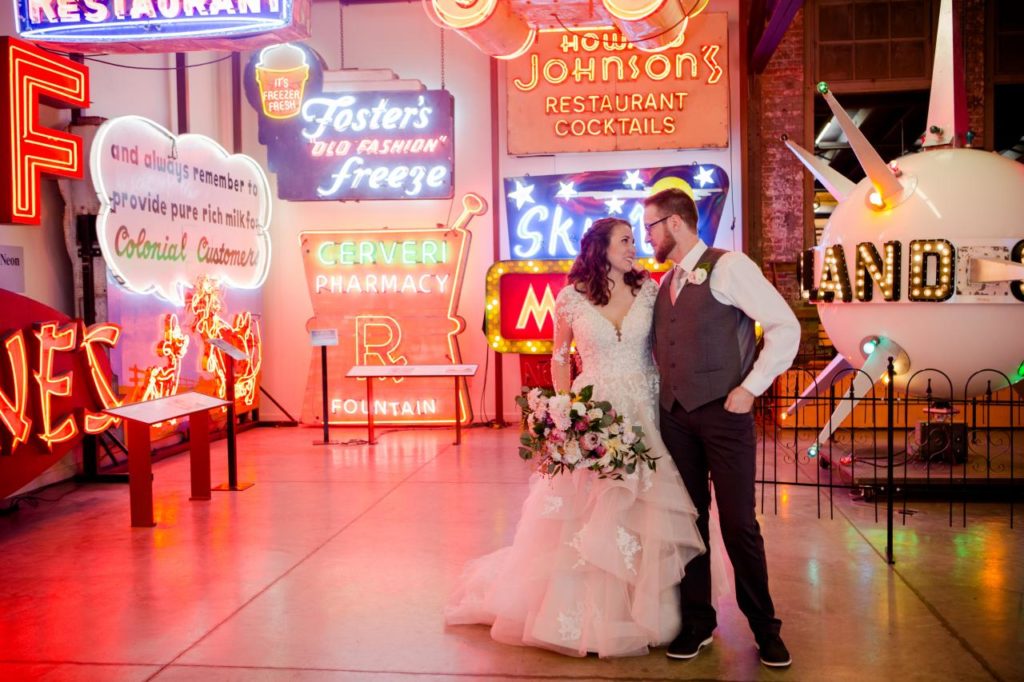 Details

American Sign Museum – Website
1330 Monmouth Avenue
Cincinnati, OH 45225
513-541-6366