Pyramid Hill Sculpture Park and Museum is an underappreciated gem in the region, with a 300 acre park filled with outdoor sculptures and the beautiful Ancient Sculpture Museum holding art as old as 8,000 years old from all over the world. The museum building as well as the separate Pavilion are available to rent for receptions and other events.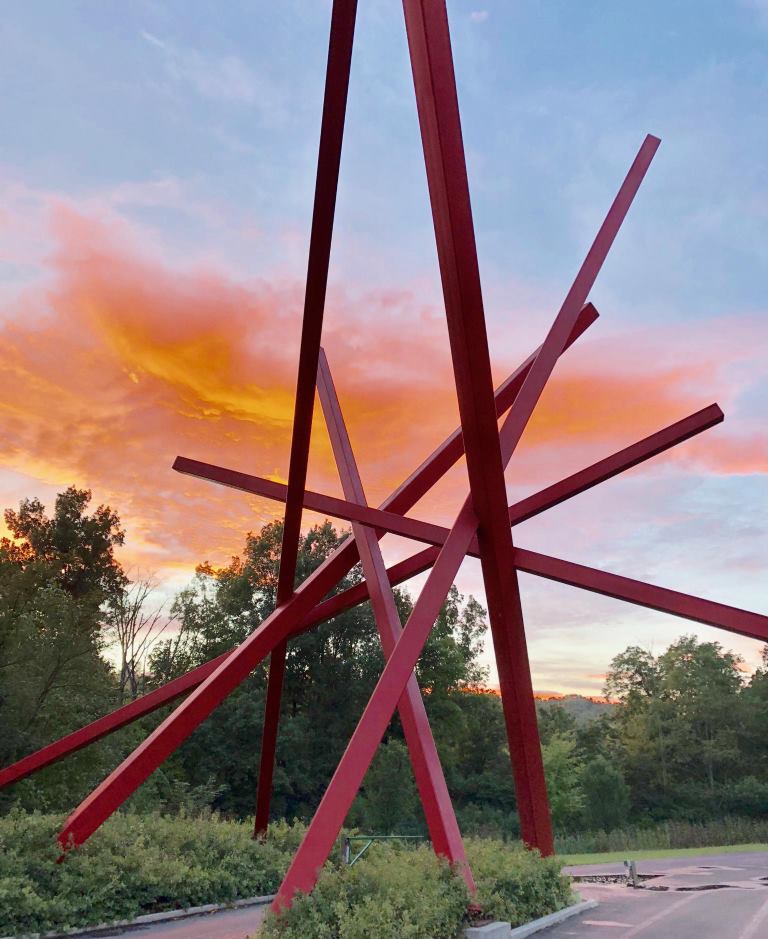 Rental Space Options
Your biggest choice to make with Pyramid Hill is where to host the reception. The Ancient Sculpture Museum is a beautiful Roman-inspired building with a courtyard that can hold around 130 people. The Lodge is a cabin-in-the-woods style event space with capacity of approximately 130 people. The largest space available is the Pavilion, a covered outdoors space with capacity for 250-350 people.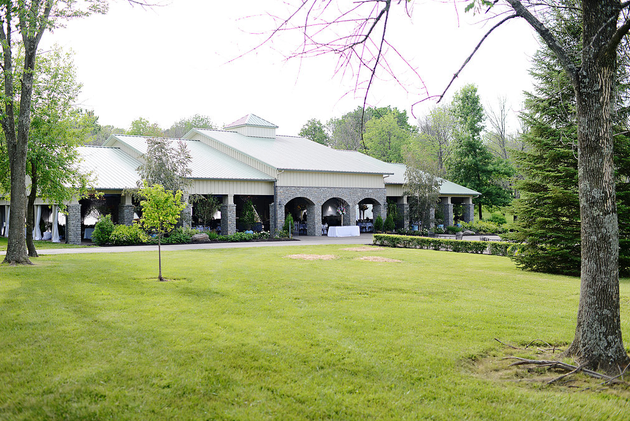 Rental Costs
For Friday and Saturday rentals, the Lodge starts at $2,000, the Ancient Sculpture Museum is $3,000, and the Pavilion is $3,500. Rentals of spaces include tables, chairs and linens. While all caterers are welcome, they do have a preferred caterers list and anyone not on the list must pay 15% to the park and be approved. Bar packages and bartenders must be purchased and arranged through the venue. Standard rental packages are for four hours and additional hours may be purchased.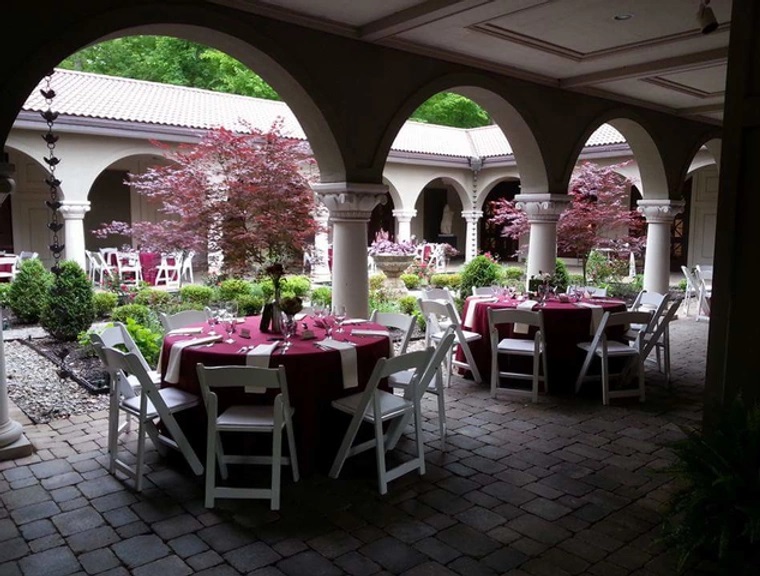 On-site ceremonies may last up to one hour, and the reception must be scheduled immediately after the ceremony. Many locations are available throughout the park, and are typically $250-350, though a ceremony in the museum is $2,000.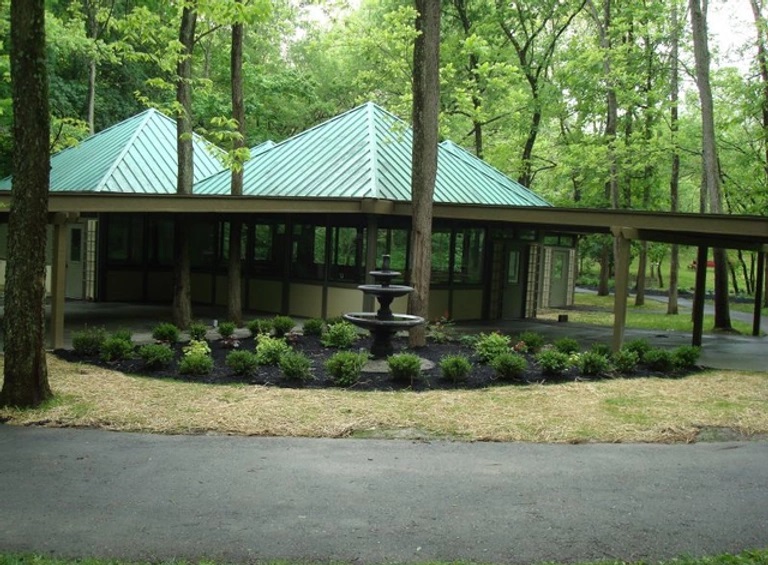 Parking is available on-site and all guests get free admission to the park. It's a couple miles from Hamilton which would be the nearest hotels and after party options,
Details
Pyramid Hill Sculpture Park and Museum – Website
1763 Hamilton-Cleves Road
Hamilton, OH 45013
513-512-2829