Please note: The Highlander Event Center is closing January 24, 2020. According to Fort Thomas Matters:
Recently, Rob Robinson, owner of the Fort Thomas Antiques & Design Center and Highlander Event Center, announced he will be closing the business. His last day is scheduled for January 24.

–Fort Thomas Matters, January 17, 2020
We are sad to see this unique event center (and pretty darn cool antique mall/coffee shop/bourbon bar) close down. It was open for about five years. Our previous article reviewing the space continues below, and at the bottom you can find links to a few similar venues we've featured.
The Highlander Event Center is an outside-the-box reception hall located in Fort Thomas, KY. This wedding venue is in a shared space that is the Fort Thomas Antiques and Design Center, an antique mall, bourbon bar and coffee shop, during the day, and one of the more unusual event centers during the night.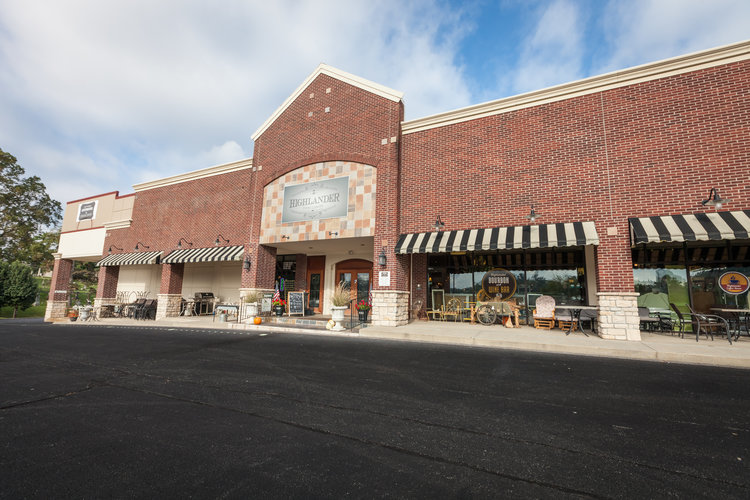 With 23,500 square feet available and a capacity of 300 people in its ballroom or over 850 people in all its spaces combined, the Highlander Event Center is one of the largest reception halls in Northern Kentucky. The antiques contribute to the decor of the space, and guests have the opportunity to browse antiques from the past centuries
Pricing, Options, and Features
The Highlander is a mid to upper tier space, with a 4 hour Saturday rental running $2,000. Tables and Chairs run $3.99 per person, and when you include them, set-up, tear-down and cleaning is included. Linens are $5 per table, and $2 per linen napkin. Thus, for a 150 person wedding, you're looking at about $3,000 for a basic setup. A wedding ceremony on-site can be added for $1,000. All beverages including alcohol must be purchased from them, and packages are available from $3.99 to $20.99 per person, plus gratuity.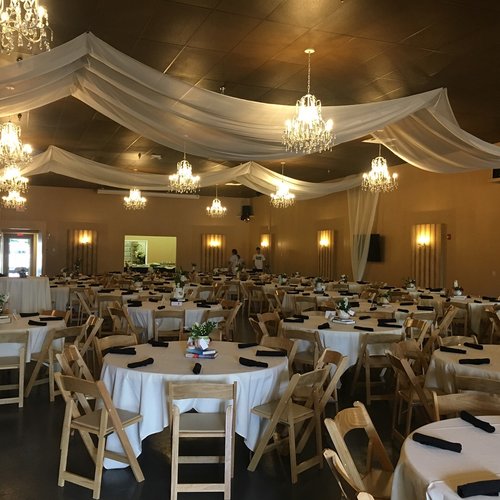 Catering Options
While there are no specific catering requirements, they do claim to be the spot for food-truck catered weddings thanks to it's covered sidewalk out front (see top photo). Additionally they have a 500 square foot buffet space with a rear entrance.
Located just 3 miles south of downtown Cincinnati off of I-471, the center is convenient and easy to get to. Ample parking is available on site as well.
Similar Venues
If you were interested in a venue similar to this, check out a few other eclectic Northern Kentucky reception halls.
Headquarters Historic Event Venue – Newport, KY. Historic venue with many antiques in the decor
Little Britain Carriage House – Burlington, KY. Many antiques feature in the decor.
The Turn Event Venue – Two spaces on Monmouth St in Newport KY
Venue Details
Highlander Event Center – Website
90 Alexandria Pike
Fort Thomas, KY, 41075
859-441–2015