The Transept is a beautiful historic church-turned-event space located in Over-the-Rhine across the street from Washington Park. Located near some of the city's most notable and beautiful cultural institutions, including Memorial Hall and Music Hall, the Transept keeps up in appearances both inside and out.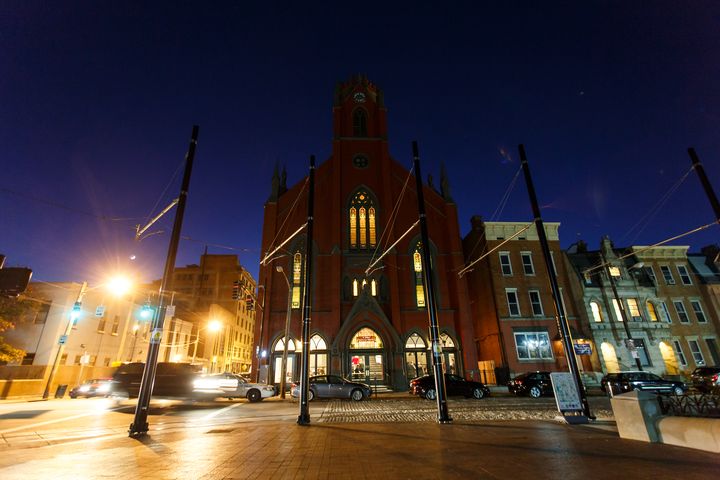 The Transept is the result of renovating the Old St. John's Church. Built in 1862, it was home to the first German Reformed Church congregation in Cincinnati. In 2015, after being vacant for over a decade, it was opened by a team including Funky's Catering which completely overhauled it in a $4.5 million renovation. Inside are several rooms for events, plus a small bar, the Vestry, you can visit most nights.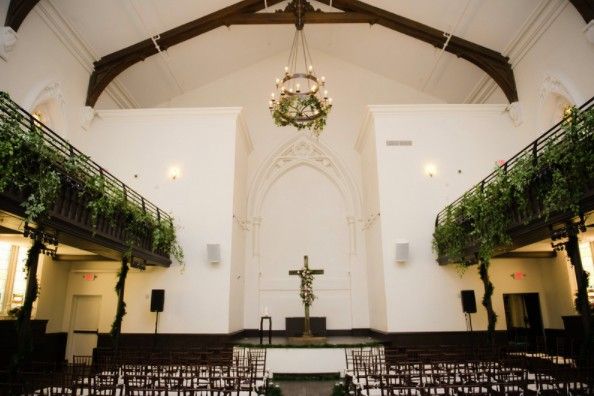 The primary room is the Assembly and Gallery. Located in the old church's sanctuary with a second level gallery ringing the space, this large, open room has a seating capacity of 300. The former altar area serves as a stage for ceremonies, bands, or other entertainment. With ceilings peaking at 50 feet, white walls, exposed wood beams, and beautiful detailing left over from its days as a church, this room is one of the more beautiful spaces in OTR.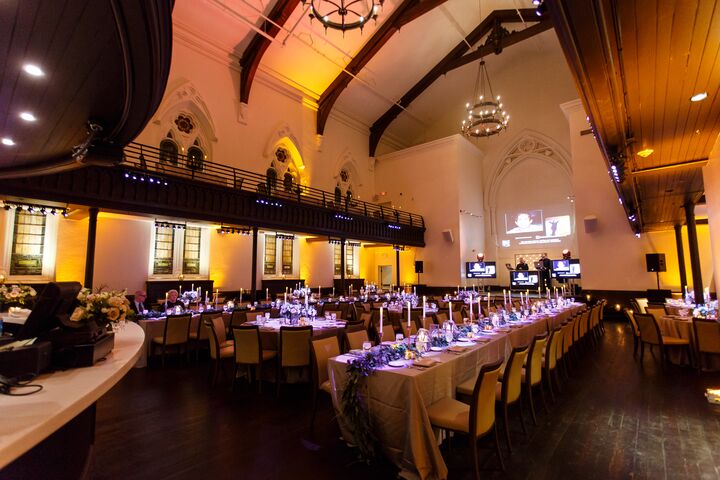 The second level gallery is an attractive touch, using the vast space of the room to create a partial second level. It offers additional seating, as well as great views for people to watch first dances and cake cutting. Rentals of this space for weddings include a bell tower bridal party room, which is pretty spacious.
Rental Cost and Catering
Like most Funky's Catering Venues, this one is not cheap. Saturday and Holiday rentals are $5,000 during peak season, $4,000 off-peak. Friday and Sunday runs $3,500 during peak season, otherwise $2,250. In addition to this, Funky's has a catering minimum of $85 per person on Saturdays, and $75 on Friday and Sunday. There's also sales tax, and a 12% "event production fee" on everything excluding the rental price. For a 150 person reception, your minimum bill for a peak season Saturday will be well over $20,000.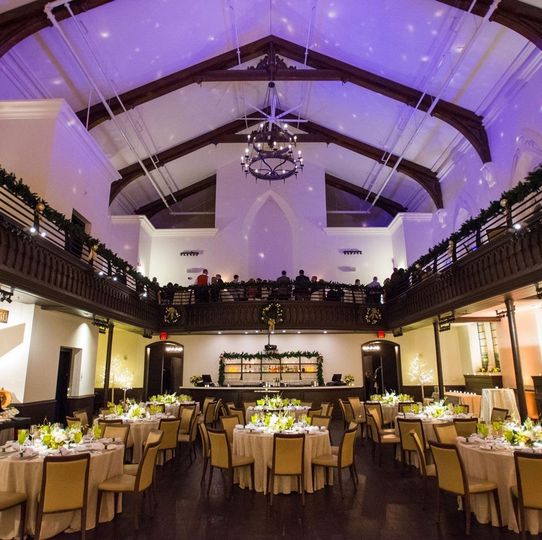 Details
The Transept – Website
1205 Elm St
Cincinnati, OH 45202
513-841-9999