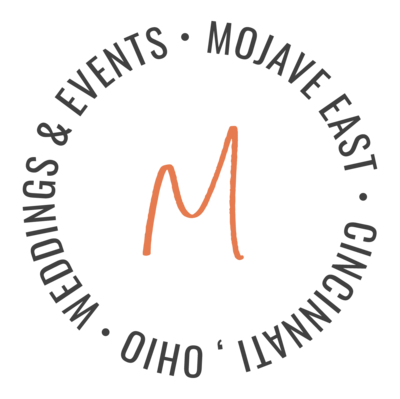 The Mojave East event center is a brand new event center located in Newtown, OH, having started operation in 2019. This very unique venue says it was inspired by "the airy tranquility of the California desert, west coast vibes, and a little Palm Springs glam" and it shows.
Founded by husband and wife team Ben and Christina Elsass, Mojave East was inspired by the couple's time spent out West. The building is a renovated 1950s industrial space, and the grounds and interior design definitely have a mid-century desert vibe to them. With seating for up to 200, it's the perfect size for most wedding receptions, along with other events.
The Outdoor Ceremony Space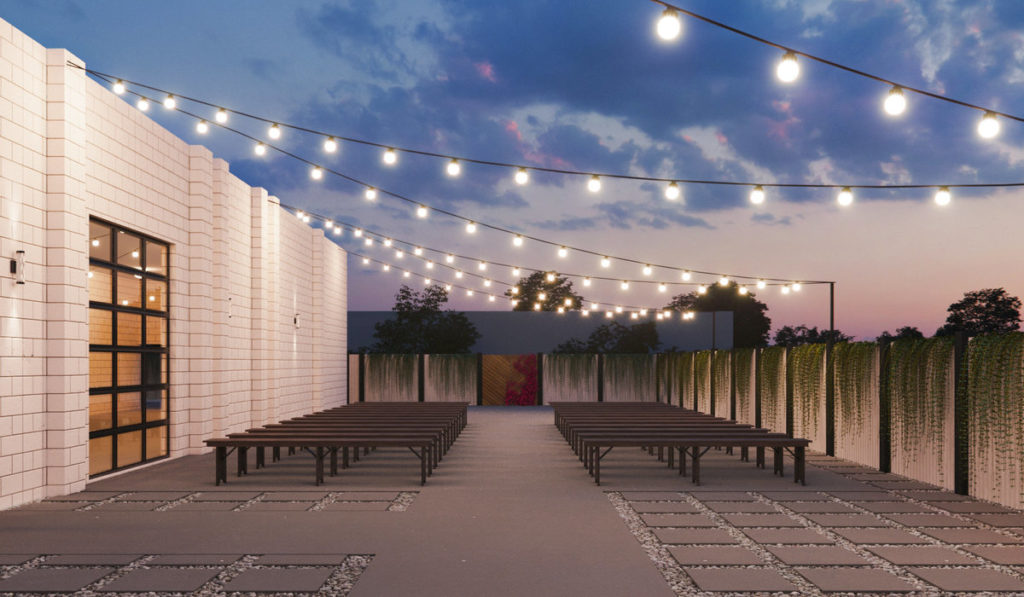 For wedding ceremonies held on-site, there is a landscaped outdoor area available. Pictured above, there is lighting and seating for 200 in this spacious modern-design spot. It had direct access to the indoor area by a roll up garage door.
Indoor Reception Area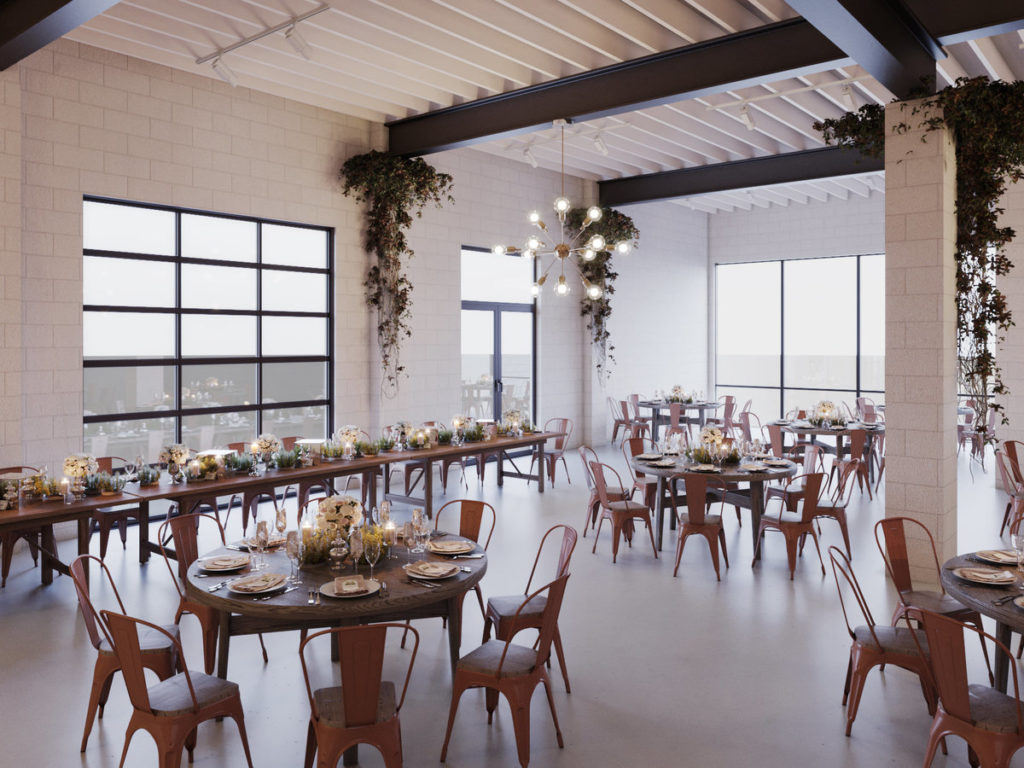 The interior space is largely design in a mid-century modern theme, with large windows and a lot of natural light. It's 18 foot high ceilings, exposed rafters and cinder blocks give an unusual industrial vibe. The tables and decor included with each rental complement the design perfectly.
Pricing
The standard rental package runs $5200 on Saturday and holidays, and includes. Holding a wedding ceremony on site is another $900 on Saturdays. (Other days of the week can be had much cheaper, plus there are low season discounts as well.) There is a 15% service charge and sales tax added to these rates, so your final price will be 22% high than the list rates.
There are specific caterers permitted to be used, but with 9 options, you probably won't feel too limited in what you can get for your event. Liquor packages are available to purchase straight from the venue. Outside of caterers, there are no vendor limitations.
Mojave East has free onsite parking, and is pretty easily accessible from most of the Cincinnati metro area off of Ohio 32 (Main St in Newtown.) Just beware that downtown Newtown is a noted speed trap with very low speed limits.
Details
Mojave East – Website
7202 Main St,
Newtown, OH 45244
513-967-6972