The Bell Event Centre is an unparalleled beauty in the downtown Cincinnati area. Located in the Pendleton neighborhood, just east of OTR and north of downtown, this historic church has been converted into a modern event venue with a European-like plaza out front for an unmatched location for your wedding ceremony and reception.
History of the Bell Event Centre
Originally built in 1850 to serve the booming German Catholic population as St. Paul's, by the 1970s, the building had been deconsencrated and was falling into disrepair. Verdin, the Cincinnati-based bell manufacturer (seeing where it got it's name yet) purchased the derelict church and spent over $1.5 million restoring it into offices for the company. By the 1990s, the company had moved the offices out and started Bell Event Centre.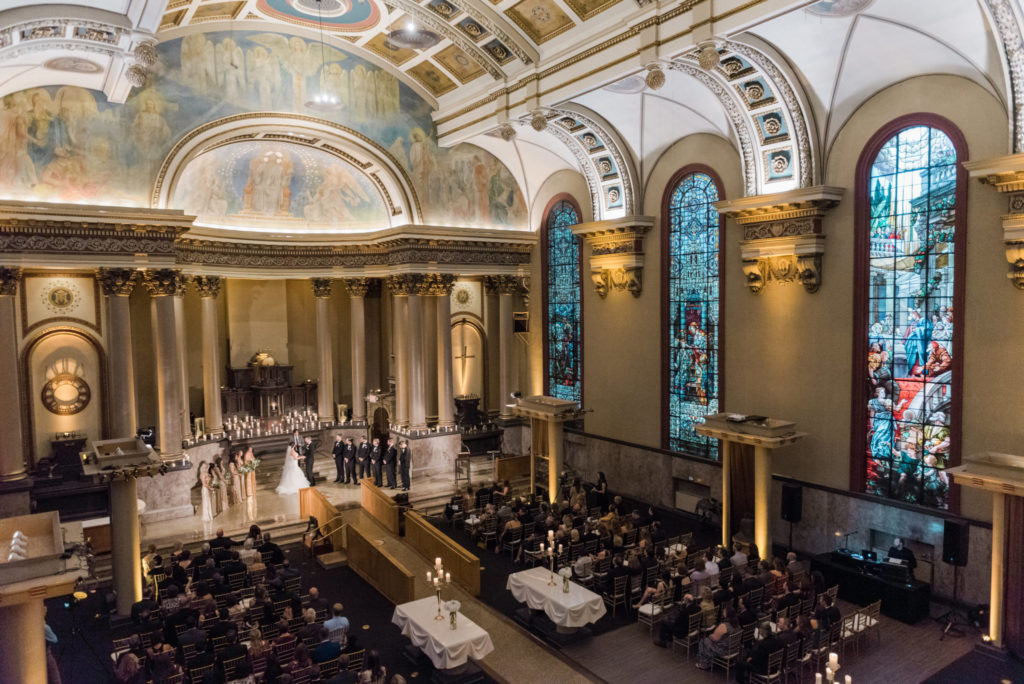 The exterior of the building is in the Romanesque style, and inside are remarkable detailing, murals, and award winning stain glass windows. Unlike the similar and close competitor Monastery Event Center, the Bell has been beautifully restored and touched up, while the Monastery has an almost ruins-like aesthetic. The space is large, with seating for up to 300 for a reception only, or 250 with a ceremony and reception.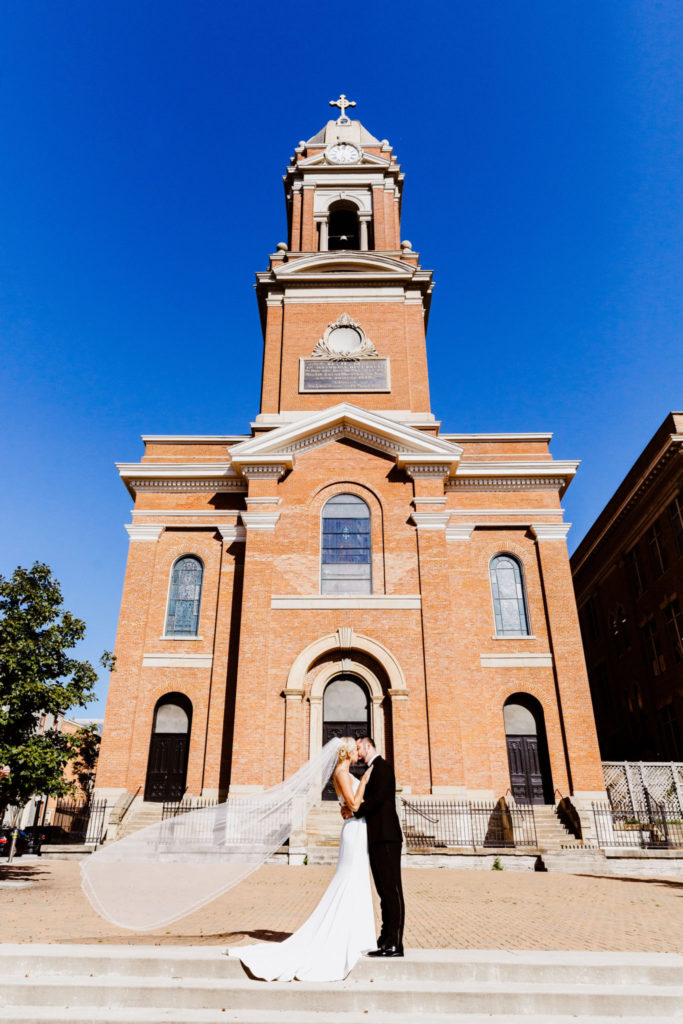 The belle Bell does not come cheap. It is one of the more expensive wedding venues in the area and reqquires in-house catering. It's unlikely you're bill with them will come in under $20,000 with a number of things yet to be purchased.
Location and After-Hours
Located in the rapidly changing Pendleton neighborhood, just outside of OTR and Downtown, there are tons of nightlife and hotel options available nearby. There is parking on-site though it may be inadequate for large ceremonies, but street parking is available along with garages nearby.
Details
Bell Event Centre – website
444 Reading Rd
Cincinnati, OH 45202
513-852-2787