The Sanctuary is historic church venue in Lower Price Hill, just west of downtown Cincinnati. Located in the former St. Michael Catholic Church, this hall was built in 1847 and is the second oldest standing Catholic Church building in Cincinnati.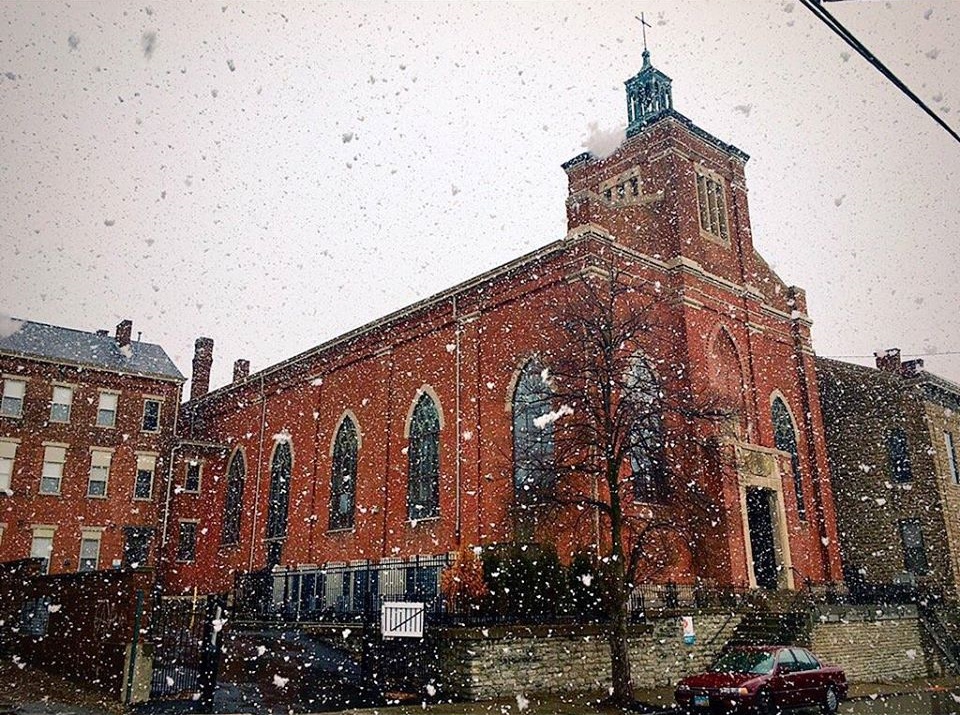 Today it is run as a social enterprise of Community Matters, a non-profit that supports the Lower Price Hill neighborhood. Throughout its history, St. Michael served residents of this community, and today The Sanctuary and Community Matters continues that tradition by creating a welcoming community space. All rentals help support the upkeep of the building as well as Community Matters program, making a great option for socially conscious couples.
Pricing
Rental packages are on the affordable side, especially compared to similar former church venues like the Bell Event Center and the Monastery Event Center. DIY wedding packages start at $2,500, and full-service rentals are $4,900. This space is mid-sized, with a seated capacity of 225 people.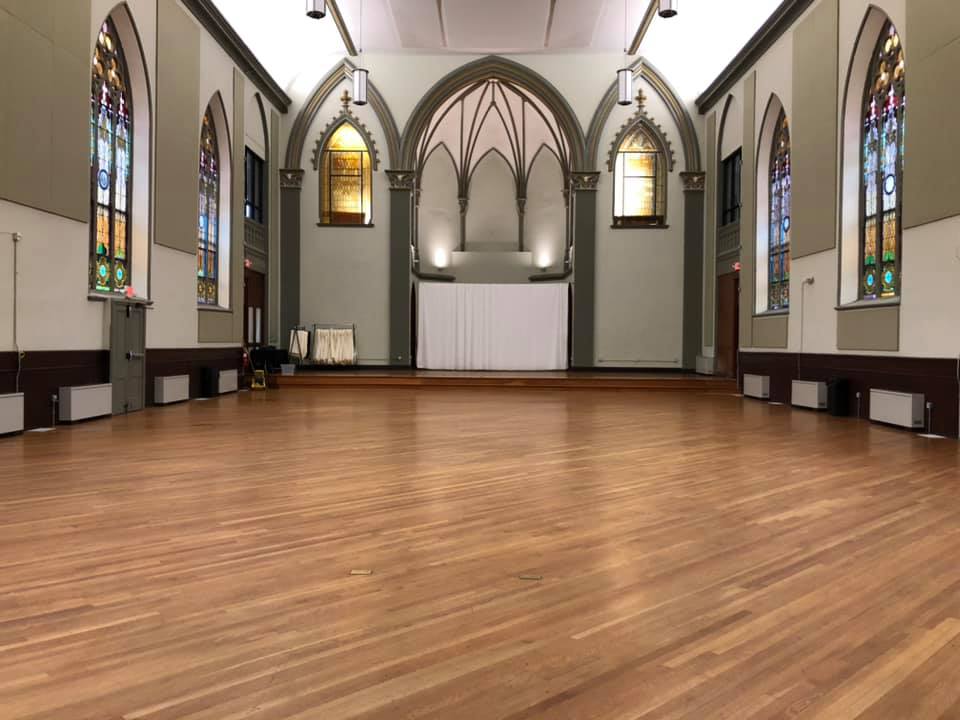 Nearby Amenities
Just 3 minutes from downtown, it's easily accessible. There are many parking spots in their parking lot, and additional parking is available on-street without meters. Many hotel rooms are downtown, as well as many after-party options.
Details

The Sanctuary – Website
2110 Saint Michael St.
Cincinnati, Ohio 45204
513-244-2214