This historic venue is a former Carnegie Library that's been converted to a beautiful event space. With a capacity of up to 150 people for a sit-down reception, the Carnegie Hall is perfectly sized for most weddings. This venue is in the mid tier range, with a Saturday rental starting at $3,895, however they offer a high level of service for couples planning their event, along with a limo for certain wedding packages.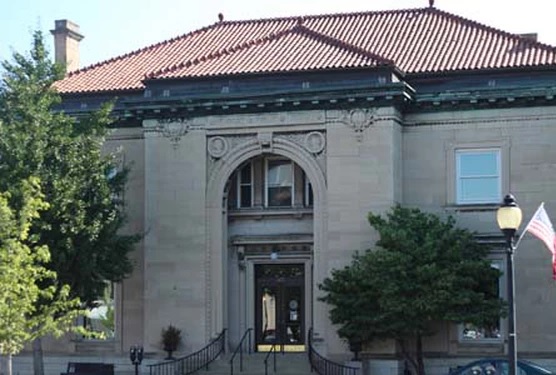 Former Carnegie Libraries are noted for their beauty and details, and this one is no different, with marble, limestone, and wood enhancing the beauty inside and out of this building.
Location and Area Attractions
Located one block south of Newport on the Levee and close to downtown Cincinnati and I-471, this space is centrally located in the Cincinnati and Northern KY area. Hotels, including the recent Aloft at the Levee, are within walking distance for out-of-town guests. For an afterparty destination, Newport's famed Hofbrauhaus is just a couple blocks away and downtown Cincinnati is a short limo ride away.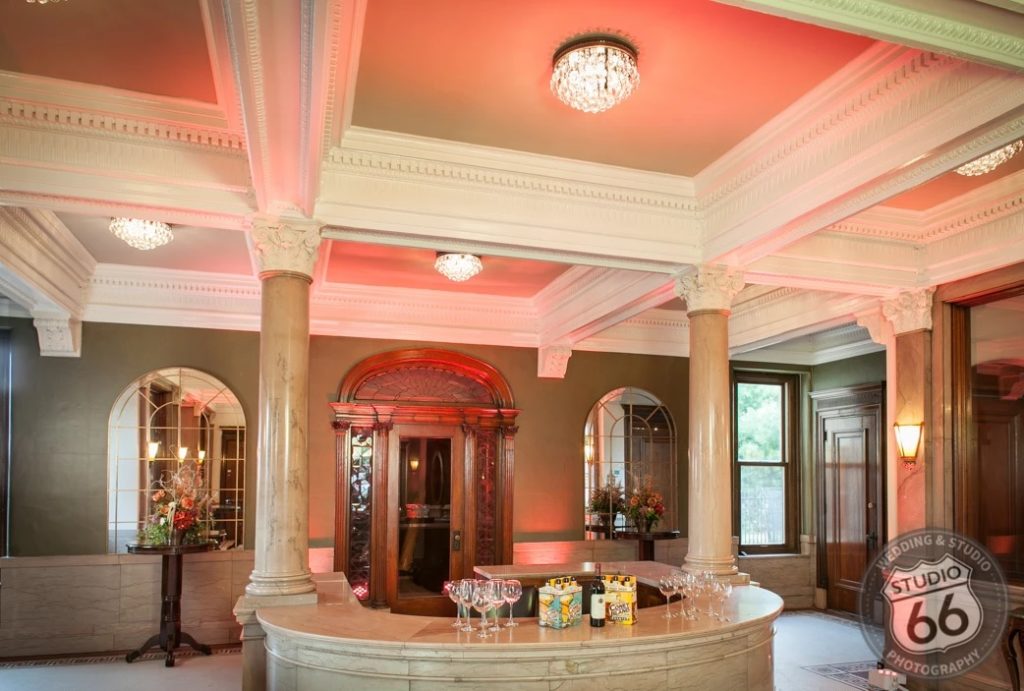 Details
Carnegie Hall at Newport – Website
401 Monmouth Street
Newport, KY 41071
513-469-6000