River's Edge is a brand new event center brought to you by B&B Riverboats. Starting in 2018, B&B purchased a retired casino riverboat and completely overhauled it to replace their former Newport Landing barge. The new boat features 3 times as much space, and with some of it they have built this 225 person capacity wedding venue that's literally on the water. The barge was christened on November 11, 2019 as part of a celebration of 40 years of B&B Riverboats being in operation.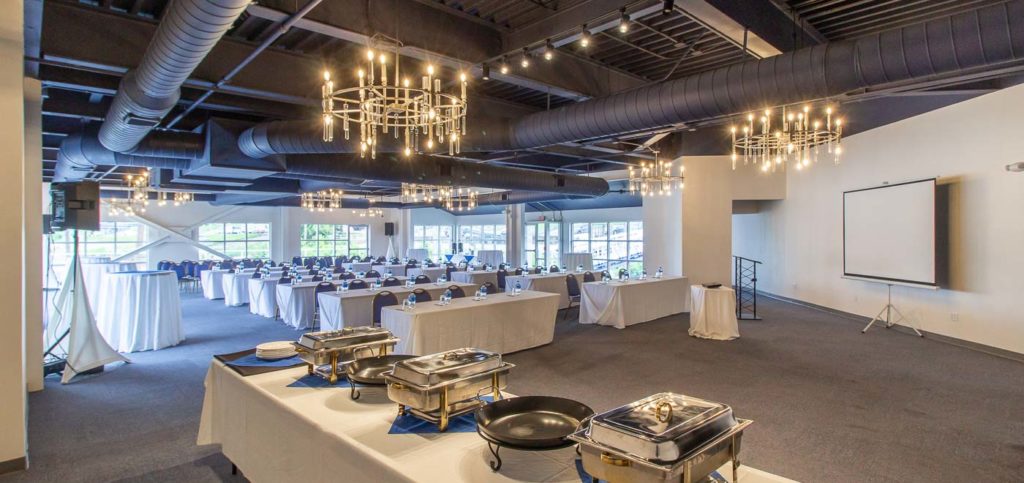 The space has unmatched, and ubstructed, views of downtown Cincinnati and the surrounding cityscape and riverscape. The space is carpeted with a dance floor, as well as built in barsThere is a wrap-around deck as well as large windows along all the exterior walls. The barge does not set sail, allowing you and your guests more flexibility with your event.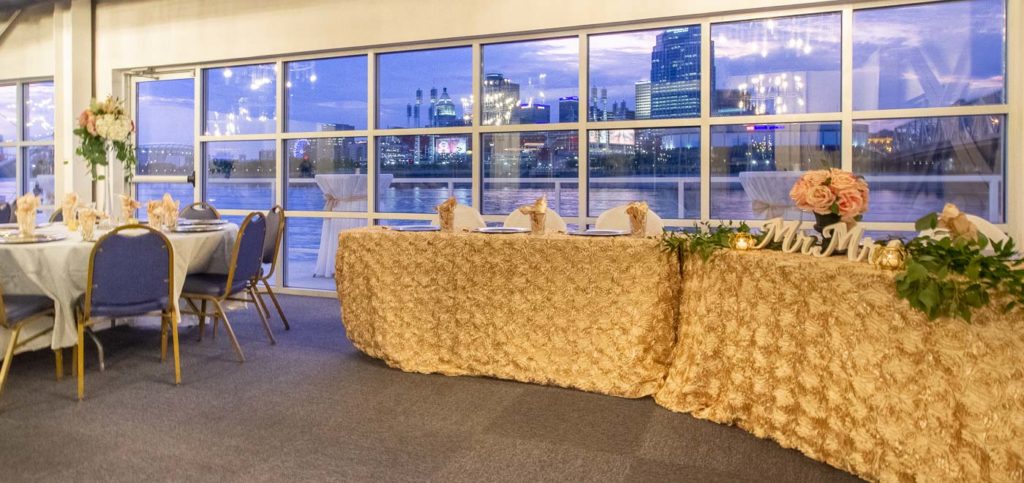 Like all B&B boats, catering must be provided by Current Catering, their in-house service for chef-driven menus and drink packages.
Details
River's Edge At Newport Landing – Website
101 Riverboat Row
Newport, KY 41071
859-292-2964