Meet dozens of wedding vendors, including over a dozen wedding venues like Receptions, The Penthaus, and The Woodlands, at the Greater Cincinnati Bridal and Wedding Expo at the Northern Kentucky Convention Center this Sunday, November 3. At least 65 different companies will be there from 12-5 PM meeting couples, showing their stuff, and many will be offering special deals.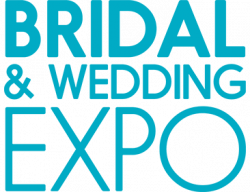 In addition to meeting vendors, there will be a fashion show and DJ and band demos taking place on stage throughout the day. Food will also be available to sample from many caterers and bakers. Another major feature is a $10,000 wedding giveaway with packages being given by a number of vendors in attendance.
Free Tickets Online
Tickets at the door are $10, but you can get in free by filling out their online registration form.
Once again, the show happens 12-5 PM on Sunday, November 3, 2019 at the Northern Kentucky Convention Center, 1 West RiverCenter Blvd, Covington, KY 41001. Ample paid parking is available in nearby garages.