After a dismal 2020, with many weddings delayed, cancelled, or scaled down, many couple are looking forward to finally tying the knot in 2021 the way they've always dreamed of. In the next month and a half, four wedding shows are taking place at popular area venues that will showcase leading wedding vendors as well as the venues themselves, as well as at least one open house.
February 21, 2021: Kolping Center Wedding Show by A Bridal Affair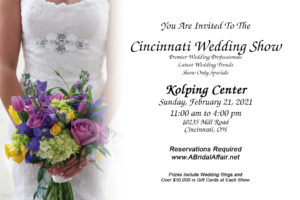 A Bridal Affair typically puts on a few smaller shows a year, and this is their first one of 2021. Located at the Kolping Center, an event hall in the Mt. Healthy area, this show runs from 11 AM to 4 PM on a Sunday. Admission is free but registration is required through Eventbrite. In addition to various wedding vendors, $10,000 in giveaways are planned. Social distancing rules are in place. The Kolping Center is located at 10235 Mill Road, Cincinnati, OH 45231.
February 27, 2021: The Bridal Show at the Bell Event Centre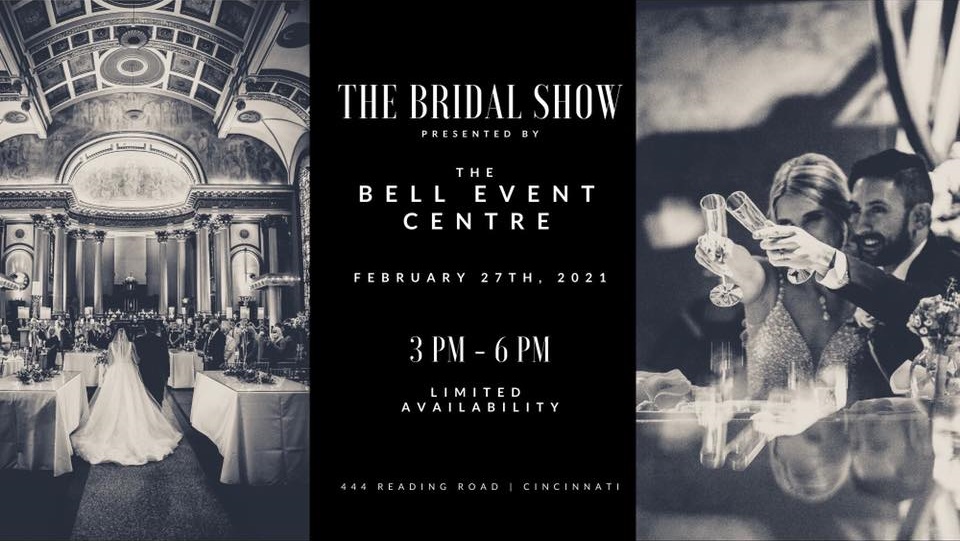 The Bell Event Centre is one of the most beautiful and popular wedding venues in the area. Located in a historic converted church space, it gives couples the look of a church wedding without the limitations or requirements some place on couples. The show is free to attend with a reservation, has a limited capacity, and runs from 3:00PM to 6:00PM on a Saturday at 444 Reading Rd, Cincinnati, OH 45202.
March 25, 2021: Newport Aquarium Wedding Show
The Newport Aquarium is one of the more unique wedding venues, with all kinds of unique options (like a scuba diving officiant) as well a the beautiful Riverside Room overlooking the Ohio River and downtown Cincinnati. Each year, the wedding show featured dozens of vendors, as well as lets guests tour parts of the aquarium for less than normal admission (tickets in the past have been $11.) The show is scheduled for 6:30PM-9:30PM on a Thursday, making a rare wedding show not on a weekend or early in the day, giving those with shift or weekend work an opportunity to meet vendors in person.
March 28, 2021: Receptions Bridal Show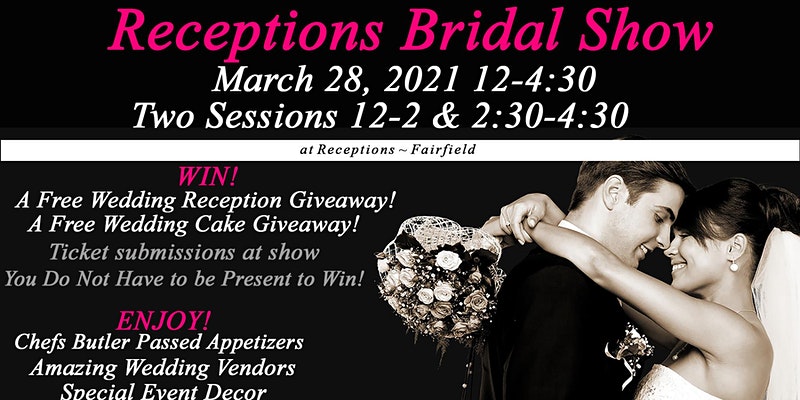 Receptions Event Centers are popular area wedding venues with two locations, with multiple spaces available at each. The Receptions show is held at the Fairfield location, and is probably the largest wedding show put on by a venue each year, and one of the largest overall in the area, with up to 60 vendors being featured (though this number is subject to being reduced due to Covid-19 restrictions). Tickets are $10 at Eventbrite, a cash bar is available, and attendees are automatically entered for a free giveaway of a wedding cake as well as a wedding reception. This year, two sessions are available this Sunday, 12:00-2:00 PM, and 2:30-4:30 PM, to allow for more spacing of attendees. The Fairfield location is at 5975 Boymel Drive, Fairfield, OH 45014.
Venue Open Houses
The Muhlhauser Barn is an affordable option in West Chester geared towards DIY receptions. Each winter, a few open houses are scheduled, with the last one of 2021 to be held on Saturday, March 13th from 10:00 AM to noon. It is located at 8558 Beckett Rd, West Chester Township, OH 45069.
If your venue would like to be featured in this, or upcoming articles about wedding shows, please contact us.