The Gorman Heritage Farm in Evendale, OH is a 122-acre working farm and non-profit outdoor education center that has two outdoor wedding areas and a reception areas to choose from. The first, the West Lawn, has a space overlooking the Children's Garden. In October only, a patch is opened up in a field of sunflowers, creating their aptly named Sunflower Field space. For receptions (and ceremonies in inclement weather), the Pavilion and Marquee Tent provide space and shelter for your party.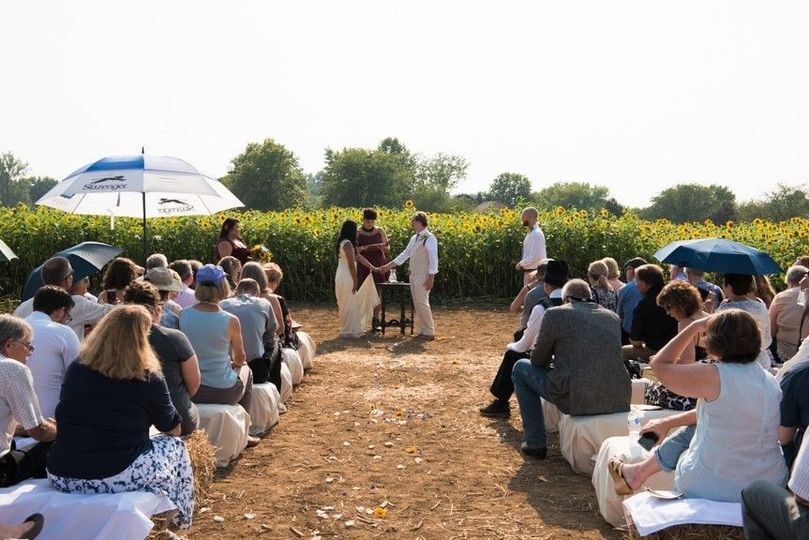 Rental Rates and Options
This farm is has mid-range pricing for the West Lawn, while the Sunflower Field is a premium priced venue and a relatively small capacity of 125 people. The West Lawn runs $2,000 for a small wedding and reception (under 125 people), or $3,500 for a large wedding and reception (126-225), and you are permitted 8 hours on-site. The Sunflower Field is $5,000 for a wedding and reception in an 8 hour rental. Without the wedding, five hours for a small reception in the Pavilion and Marquee Tent runs $1,500, and a large one is $2,500.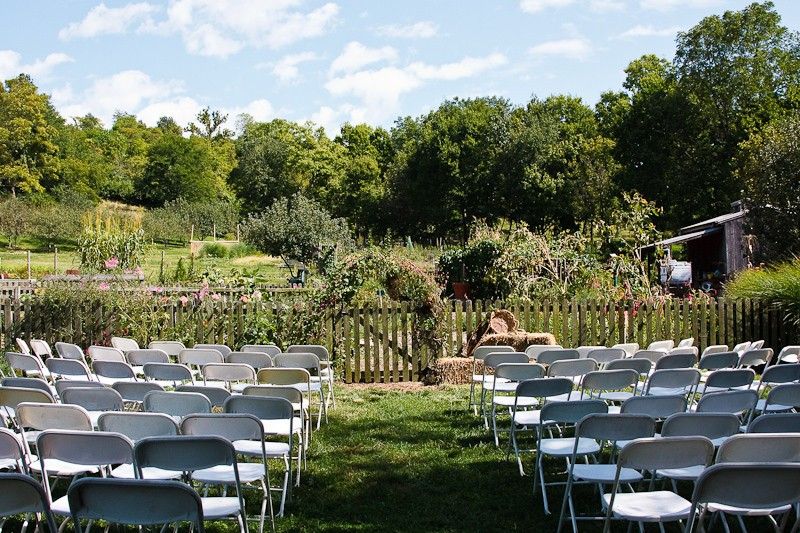 Rentals include tables and chairs. Hay bales are available for rent for ceremonies. All set-up and clean up is the responsibility of the renter. There are also many county-style add-ons available including hay rides, wagon rides, field cut flowers and sunflowers, and fire pits.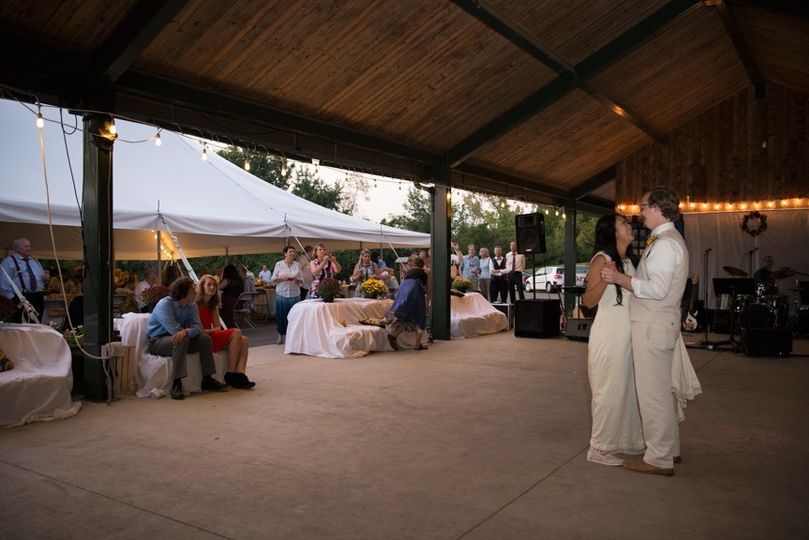 The Gorman Farm's wedding ceremony locations are completely uncovered and obviously not climate controlled so keep that in consideration particularly if considering spring dates. There is no rescheduling offered in case of bad weather, and ceremonies would have to take place under the pavilion or tent in that case.
Location, Access, and Features Nearby
The farm is pretty accessible, off Reading Rd in Evendale, not far from the GE factory or the I-75/I-275 interchange. Many hotel rooms are available in Sharonville at that interchange. Ample parking is on site.
Details
Gorman Heritage Farm – Website
10052 Reading Rd,
Cincinnati, OH
513-802-8557