Hotel Covington is a beautiful, classy boutique hotel in a turn-of-the-last century former department store. They have several meeting and event spaces, including a couple smaller rooms that would be great for a rehearsal dinner like the Scheper Dining Room or the award winning Coppin's Restaurant. This article will focus on their spaces best suited for weddings, their Lawn and Eva G. Harris Ballroom.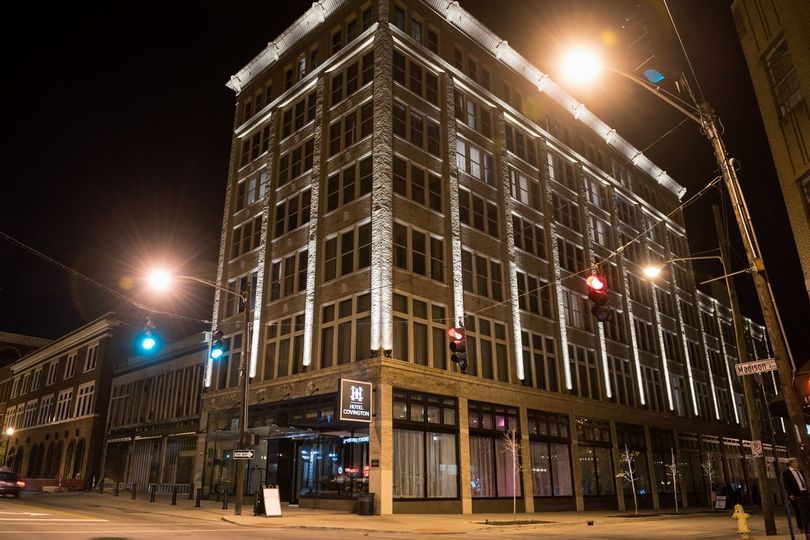 The Lawn and Eva G. Farris Ballroom
The Lawn is a beautiful place to host a wedding ceremony. With a capacity of up to 200 guests for wedding ceremonies (closer to 70 for a sit-down event), this courtyard space is an attractive spot to have an outdoor ceremony. They also have a clear tent that can be installed in case of poor weather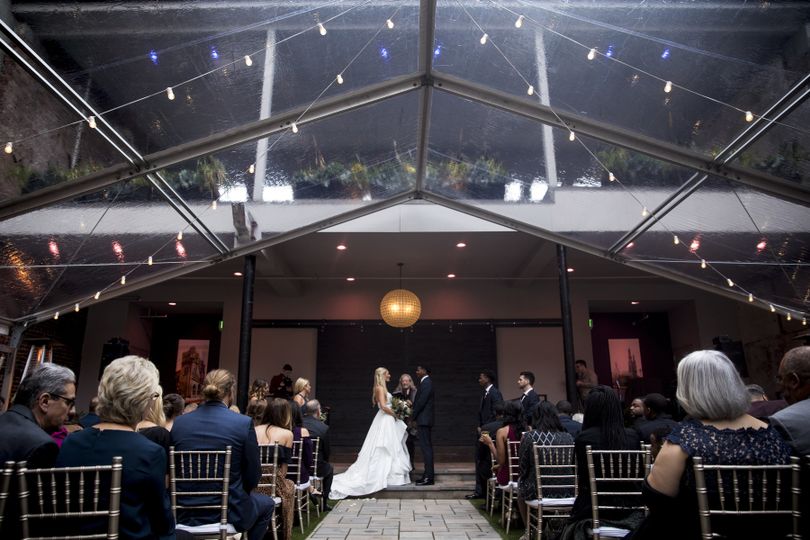 The Eva G. Farris Ballroom is named in honor of one of Covington's leading philanthropists, who has given away over $10 million to local schools and charities (and she's still going strong at 100 years old in 2019!) This beautiful ballroom has a capacity of approximately 180 people with a dance floor and bar built in. It features white walls and ceiling, which enhances accent and party lighting.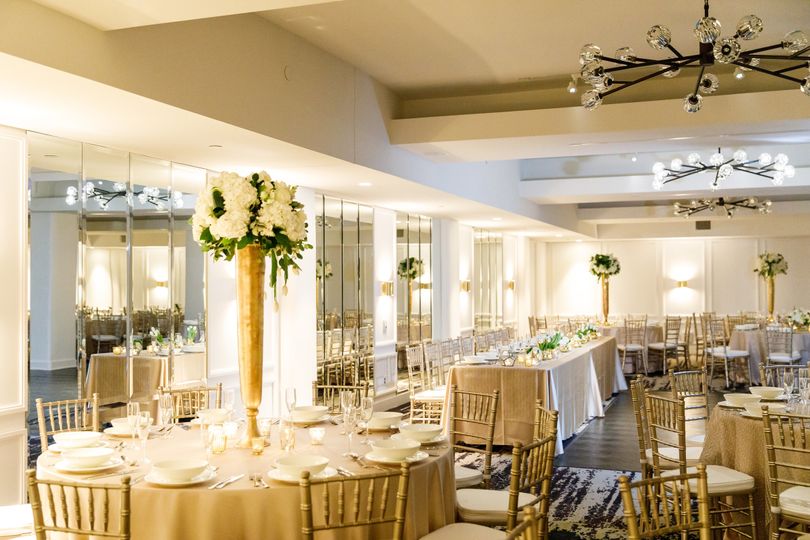 Pricing at Hotel Covington
The Hotel Covington is a notably pricey venue, and a "minimum spend" type of venue, where you must spend a certain amount including space rental, catering, drinks, and other services. The peak season (May-December) minimum is $10,000 and can easily climb from there. A peak season wedding ceremony on site appears to run $3,000. They have discounts of 15% for Fridays.
With this though, the hotel provides a high level of service to go with it. All catering, and drink, must come from in-house, and they have excellent food options from buffets to plated dinners. Tables and chairs are included with each rental, along with setup and cleaning.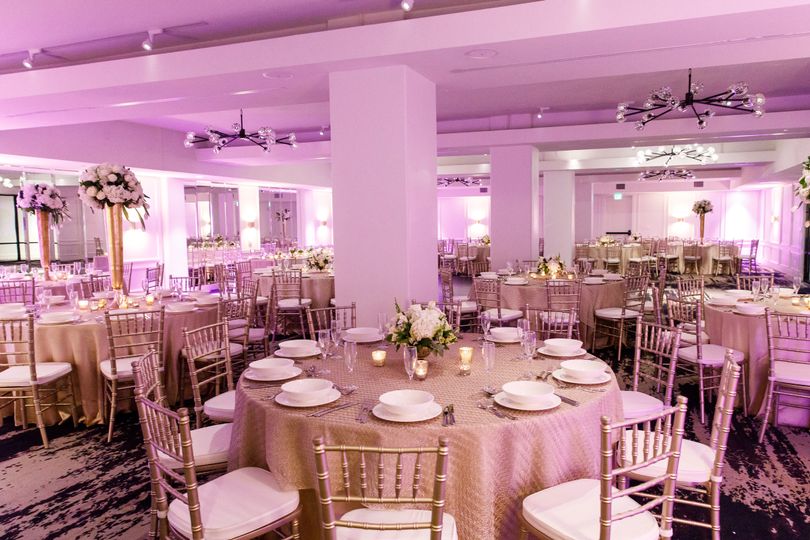 Early reviews of the hotel showed they had some issues with their service quality starting out, but since 2019 it seems like have their act together and have 5 star review after 5 star review.
Hotel venues are popular among couples with a lot of out of town guests, and the Hotel Covington offers blocks of rooms to be reserved for your guests. The hotel is in a central location in Covington, a few minutes from downtown Cincinnati, close to the popular Braxton Brewing taproom and other bars and restaurants. Parking is available through the hotel's valet service, or on the street or nearby parking garages.
Details
Hotel Covington – Website
638 Madison Ave
Covington, KY 41011
859-905-6600