Kinman Farms is a barn and farm wedding venue in Burlington, KY. Kinman does just about everything a farm could be, serving as a working farm, farmers market, garden center, and host to a spring, fall, and winter festival, in addition to an affordable barn available for weddings and other events. It's an average sized venue, with a capacity for 150-200 people, though it can be expanded by adding a tent. One unusual feature is they are very kid friendly, with a large playground available.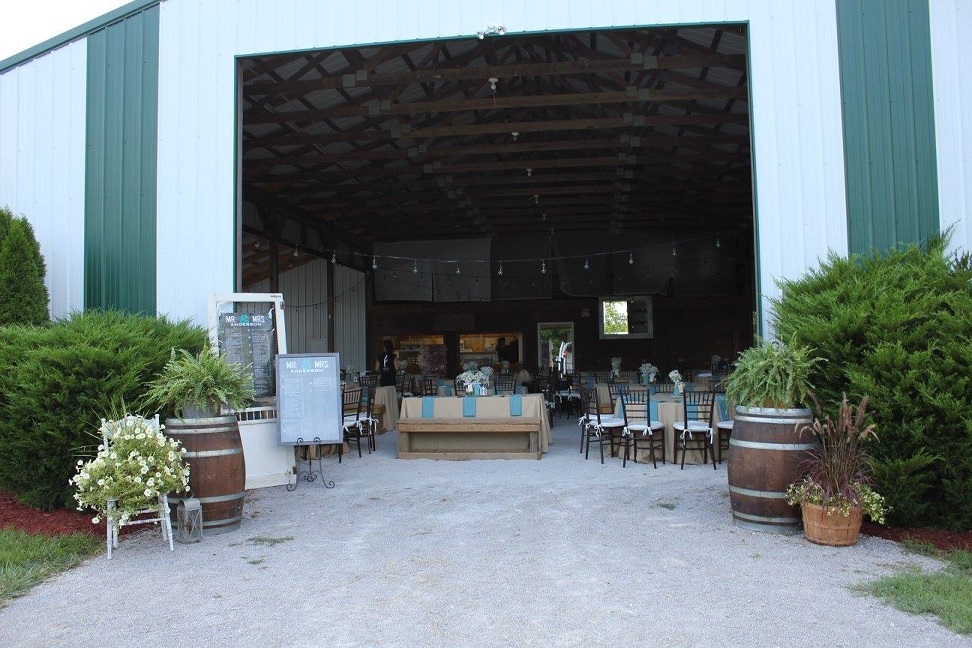 Pricing and Amenities
Available from June through October, Kinman Farms' rentals start at $2,500 for up to 125 guests ($3000 for 126-200 guests, $3,500 for 201-300 guests.) Rentals include the use of the Pavilion, a steel barn with a catering kitchen and men's and women's bathrooms. Also included is a covered stage with a concrete dance floor in front of it, and a large playground to occupy kid's time The Pavilion seats about 200 people and includes round tables. Additional space can be created by setting up a tent next to the barn.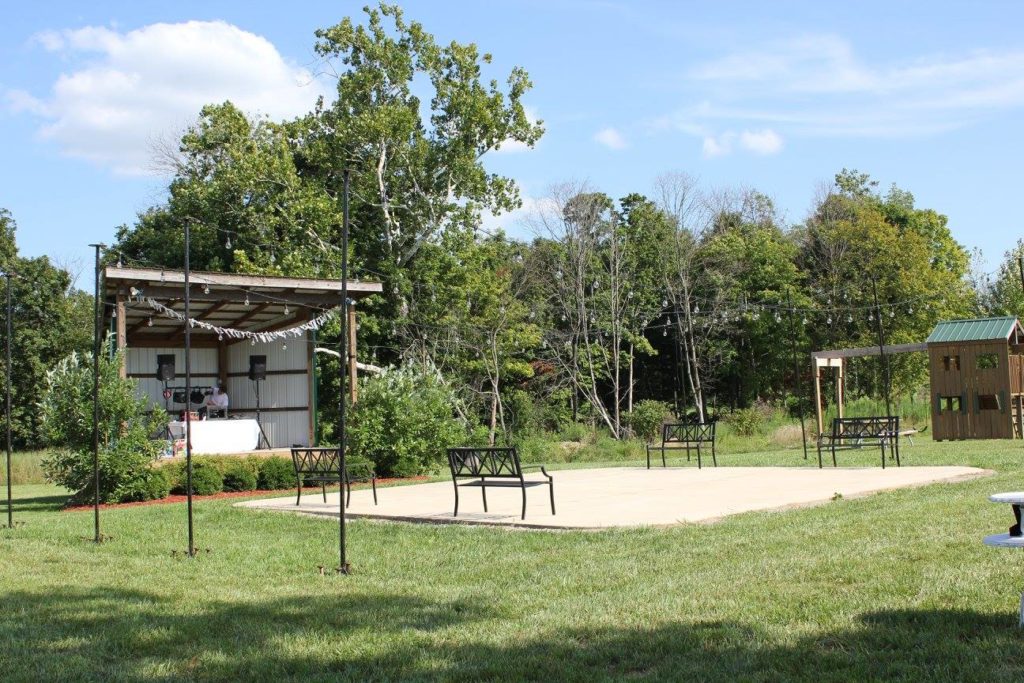 For outdoor ceremonies, there is a gazebo by the lake available for $200, which includes 150 chairs for your guests.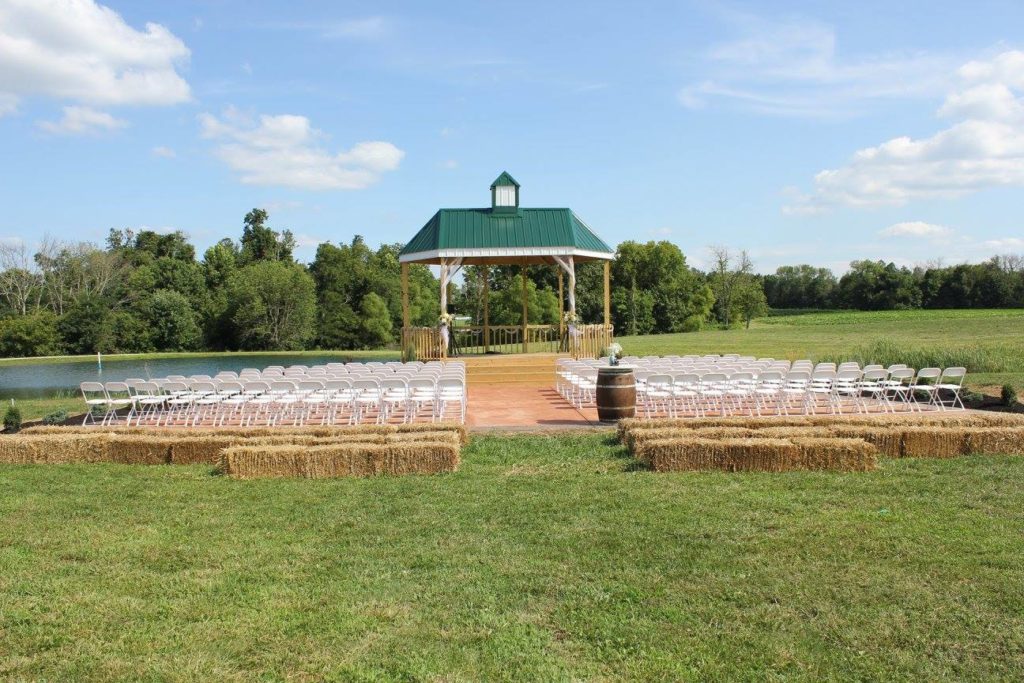 Kinman Farms is a couple miles west of Burlington, and a 20 minute drive to the Cincinnati/Northern Kentucky Airport.
Details
Kinman Farms – Website
4175 Burlington Pike
Burlington, KY 41005
859-689-2682