The Pinecroft is a historic mansion venue that used to be home to one of Cincinnati's innovative, industrial greats, Powell Crosley, Jr. This west side event space was vacant for years before the Cincinnati Preservation Society and Funky's Catering worked together to restore and enhance the beauty and features of the estate.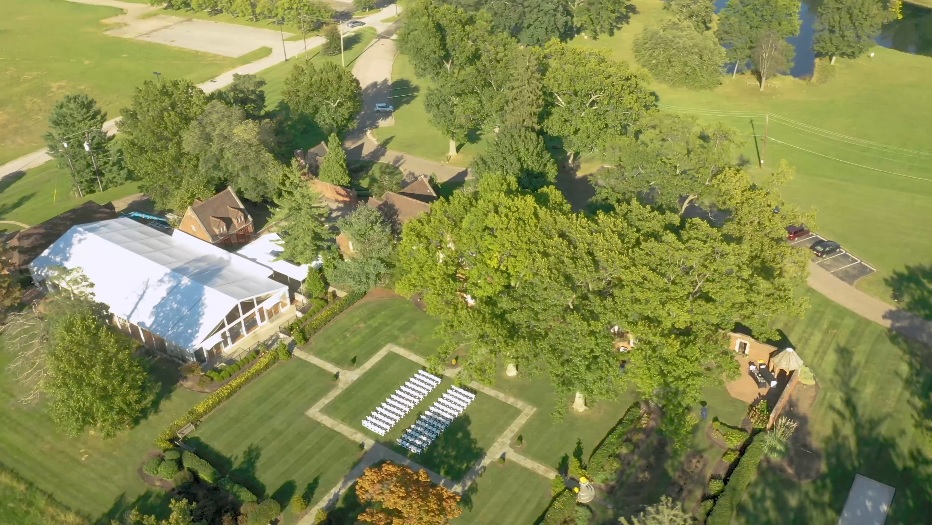 The estate consists of 18 acres in Colerain Township, with beautifully landscaped grounds and gardens. The mansion is in the Tudor style with exquisite details. Here you can have a county estate or English manor-style wedding just 15 minutes from downtown Cincinnati.
The estate has a seating capacity of 325 guests (500 if standing) in the Garden Pavilion. An additional 100 guests can be seated within the mansion itself. There is a second floor bridal suite and basement groom's quarters. Ceremonies can be held in various spaces in the mansion or throughout the grounds.
Cost of a Wedding at Pinecroft
The Pinecroft, like most of Funky's event venues, is a high end venue, with peak season Saturday rentals running $6,000, and an $85/guest food, beverage, and staffing minimum. So at minimum, for a typical 150 guest wedding reception, your food, drink and space cost would be $18,750, plus sales tax, a 12% "event production fee" on all line items except rent, and gratuities.
Details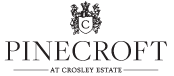 Pinecroft at the Crosley Estate – Website
2366 Kipling Ave
Cincinnati, OH 45239
513-841-9999