This farm and barn venue is located outside Franklin, Ohio, a little north of midway between Cincinnati and Dayton. Stone Valley Meadows was founded by a couple of wedding planners who met while working in different careers, eventually working towards starting and running this barn venue in rural Warren County.
The Main Barn
The barn itself is an attractive steel sided barn with wood posts and stone accents, built specifically to host weddings and events. It has whole walls of windows, and a second story loft section.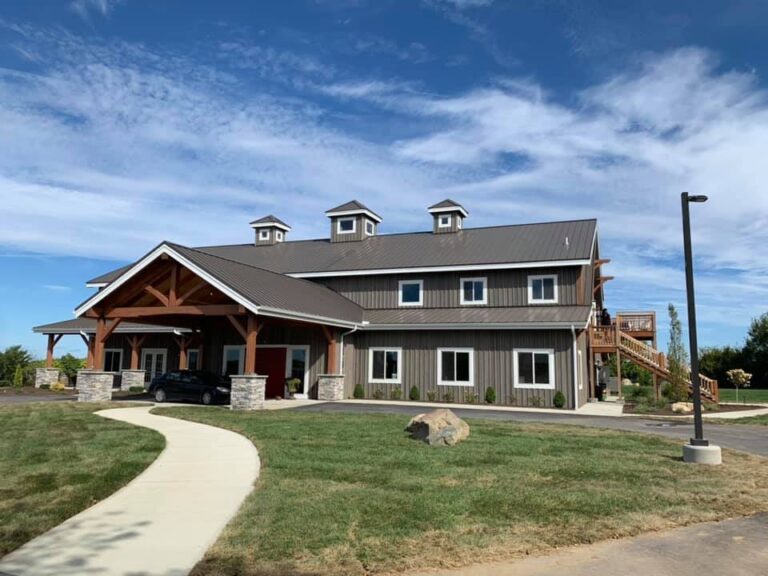 Inside the Main Barn, you'll see wood everywhere – wood floors, wood paneling, wood beams. In addition, there are a lot of windows here, much more than most event barns, which makes it well lit during the day and allows views of the surrounding property. The beams make it easy to hang decorations inside without tacks or nails. Large chandeliers and fans are also featured inside. It seats up to 280 people.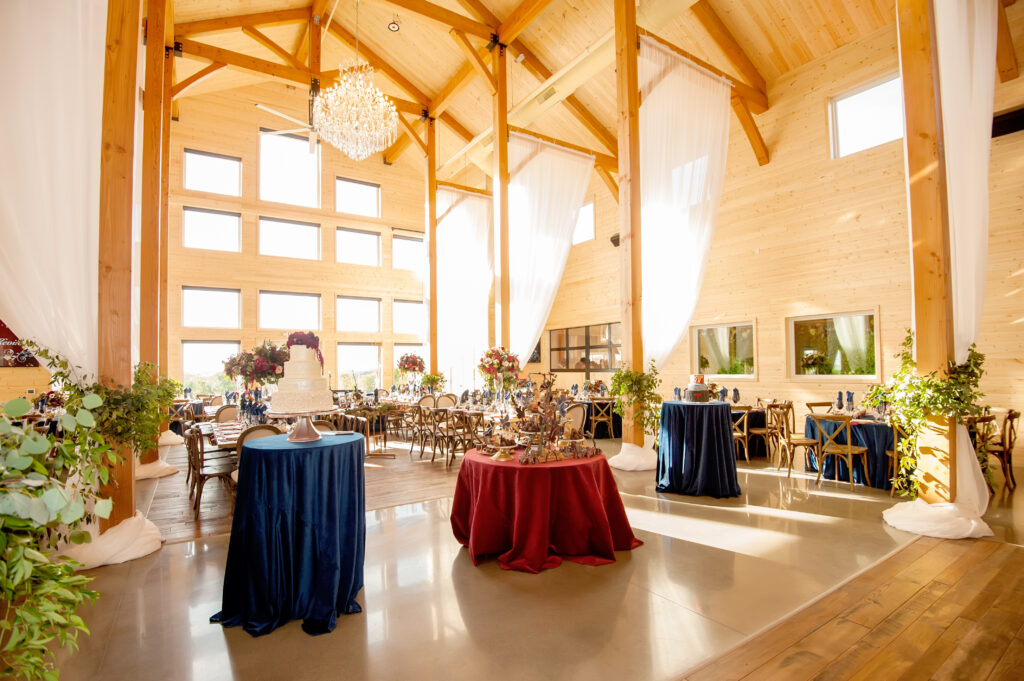 In addition, the barn features a bridal suite, catering kitchen, and the Lounge, an attached room to the main barn which has a capacity for up to 75 more people. Separately there is the grooms barn, separate from the Main Barn where the groom and his men can prepare and hang out prior to the wedding.
Weddings can be held in The Meadow, an outside ceremony location. Encircled by mature trees, at the center is an attractive pergola to host your wedding ceremony.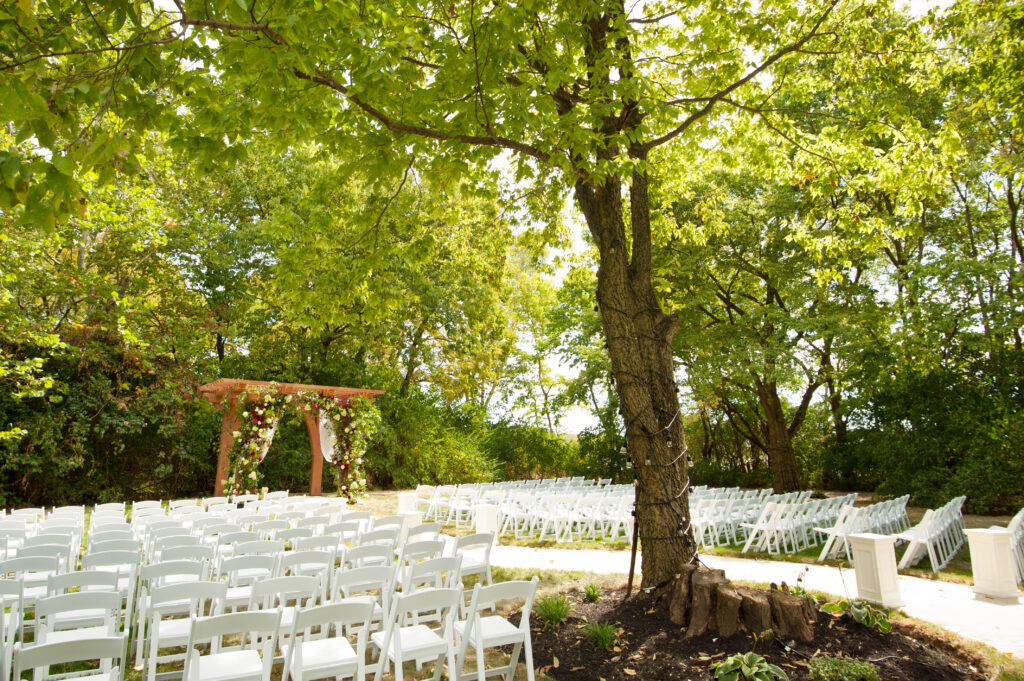 Rental Rates and Services
Base Saturday rentals are $6,500, and allows 15 hours of access, from 9:00AM to midnight. This requires a lot of setup and tear-down work to be performed by the renter, including setting up chairs in the Meadow. Additional packages are available for setup, cleanup, rehearsal cocktail, and reception coordination for about $1,950, making it close to an all-inclusive venue. All events must end by 11:00 PM so that cleanup can be completed by the end of the rental period.
Details
Stone Valley Meadows – Website
4914 Robinson Vail Rd
Franklin, OH 45005
513-507-0005