The Woodlands is a reception hall in Cleves, OH on the west side of Cincinnati. It is an affordable full-service banquet hall, with most major services provided or available from them, including catering, DJs, bar service, and tables, chairs, and linens.
The Rooms
The Woodlands has two separate buildings, the North Hall and South Hall. The North Hall has three rooms – the Elm, Oak, and Maple, and the Oak and Maple can be combined for a capacity up to 500 people. There is a minimum of 100 guests for a Saturday event, which is available in the South Hall. Chances are high that during peak season, multiple events will be held each night.

The buildings have simple exteriors and interiors, with beige walls and white ceilings. Each room has a sizable wood dance floor and carpeting elsewhere. While in a scenic area, close to the Great Miami and Whitewater Rivers, The Woodlands is not a place really designed to hold an outdoor ceremony. Most, if not all, wedding ceremonies done on-site are done in the room the reception is held in.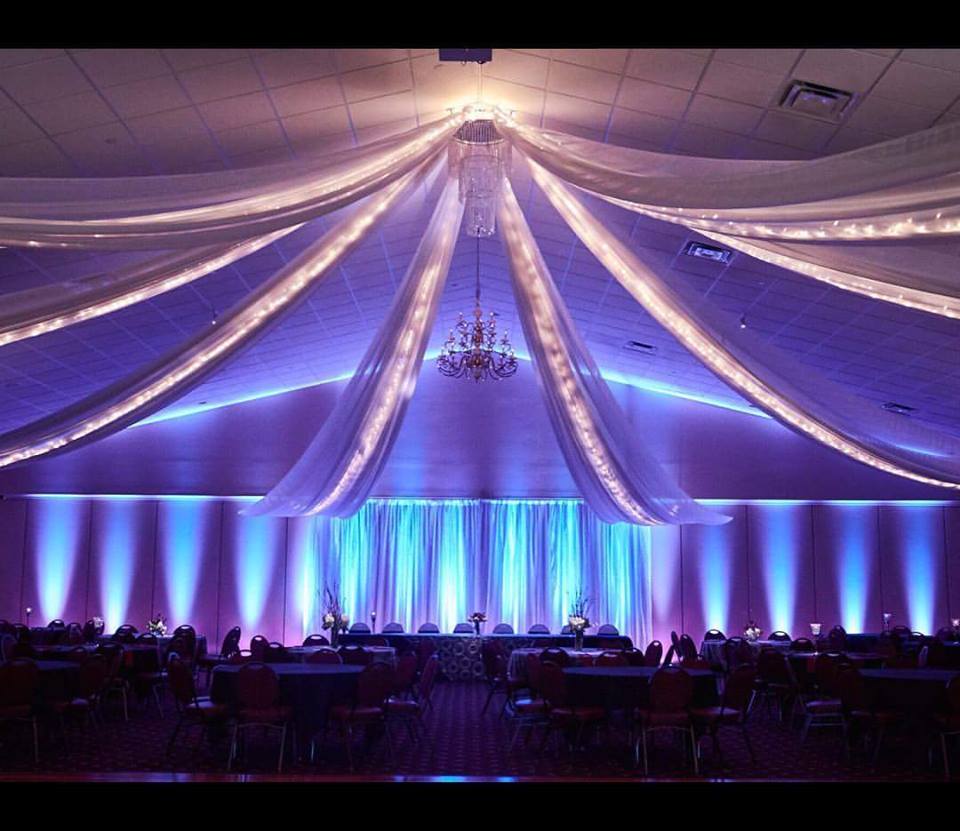 The Woodlands provides its own catering (and is also available to cater events at other locations). In addition to providing catering, it has a number of other exclusive offerings including a deal with Big Daddy Walker Productions for their DJ (other DJs can be used for a $150 fee), an in-house photo booth, ice carvings, preferred bakers, and more.
Location
The Woodlands is near the Kilby Rd exit off of I-275 and just south of where I-74 and I-275 intersect. It's an easy 25 minute drive from CVG and 20 minutes from downtown Cincinnati. Ample parking is on-site and free. Limited hotels are available in the immediate area, with the closest hotels being in Lawrenceburg, IN and Harrison, OH.
Details

The Woodlands – Website
9680 Cilley Rd
Cleves, OH, 45002
513-353-2593