Northern Kentucky has a wealth of options for farm and barn wedding venues to choose from. From the affordable to the extravagant, historic to nearly new, there's something that will match what you're looking for to make that perfect rolling countryside wedding.
The Josephina Event Center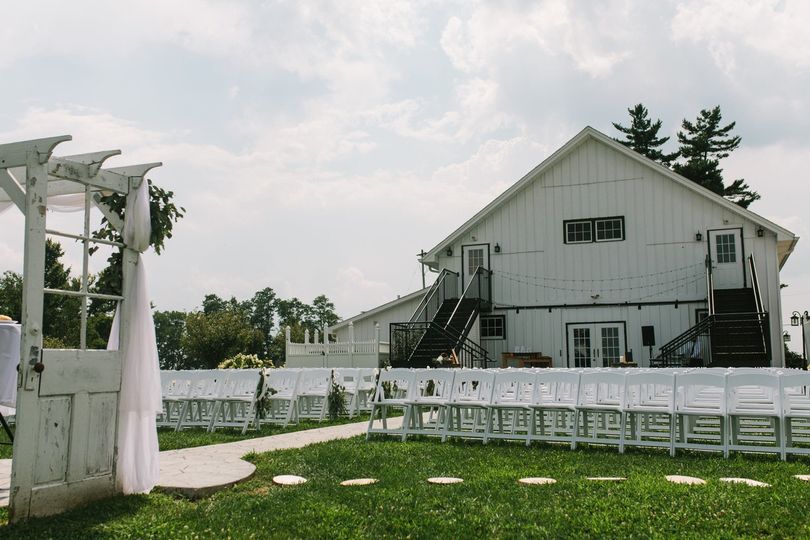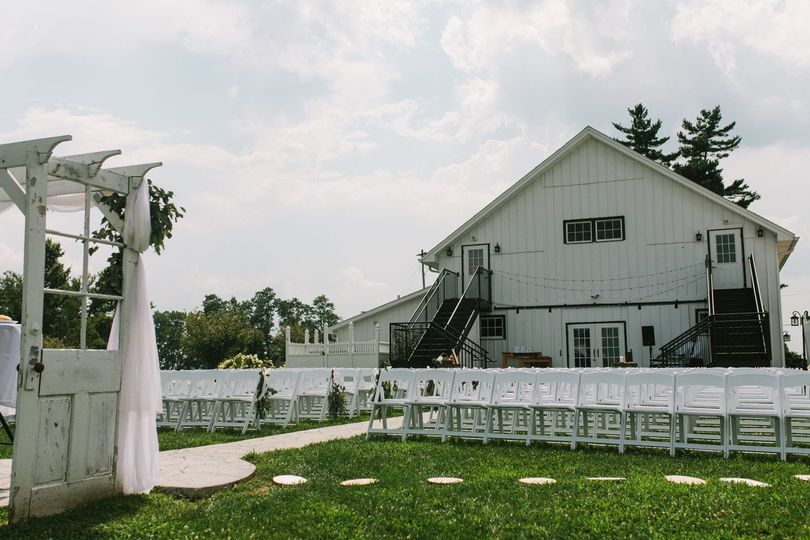 The Josephina is located on an 80 acre farm just outside Dry Ridge, KY. This 80-year-old barn has been extensively renovated inside with poured cement floors, stone and heavy wood interiors, and a second level mezzanine with wrought iron railing looking over the main floor Wedding ceremonies can be held outside behind the barn, or inside. A DIY-focused venue. Learn more about the Josephina Event Center.
Stone House Farms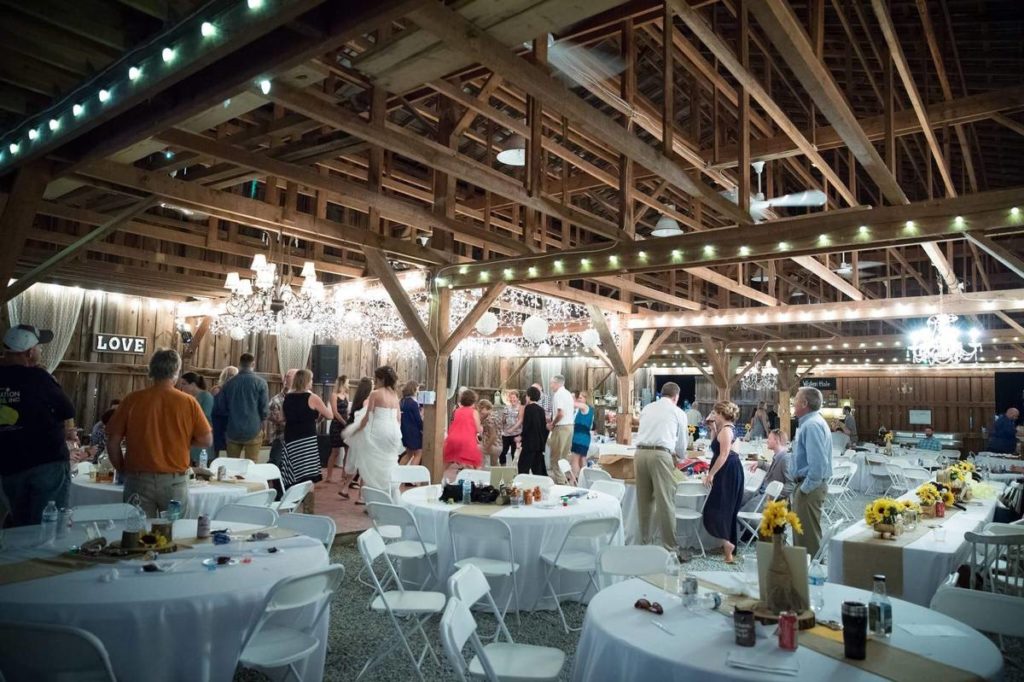 Stone House Farms is a wedding venue near Demossville. Rustic is the operative word here, as this old tobacco barn has been converted into a reception hall, but looks like it could go back to hanging tobacco tomorrow. It has a small wood dance floor but is otherwise gravel. Lighting is from string and Christmas-style lights. Behind the barn is the "Wedding Hill," high above the surrounding rolling countryside. Learn more about Stone House Farms.
Honey Locust Farms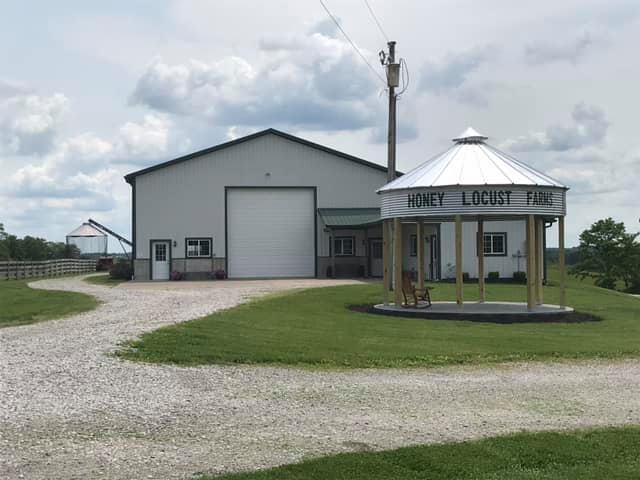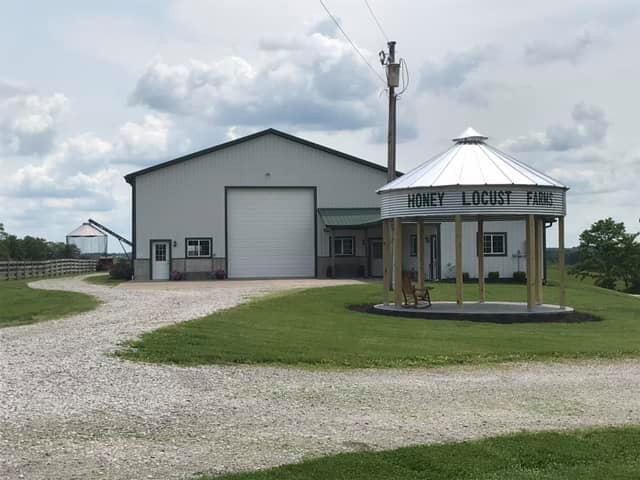 A recently built, simple steel barn is the home of the Honey Locust reception hall, which is located on a working angus farm just south of the one stop-sign town, Piner, KY. This is a pretty basic building, though it does have poured cement floors and air conditioning. Another venue catering to DIY couples, you get 2.5 days with each rental, giving you plenty of time for you and your vendors to setup and cleanup for your event. Outside, a simple wedding pergola can host your wedding ceremony. Learn more about Honey Locust Farms.
The Prickel Barn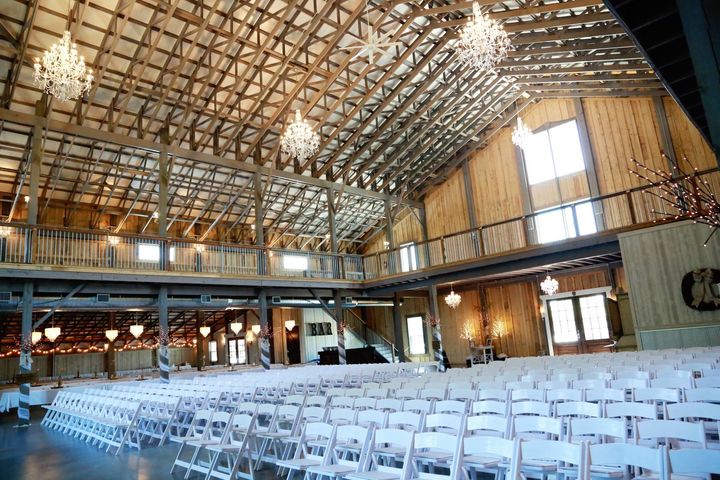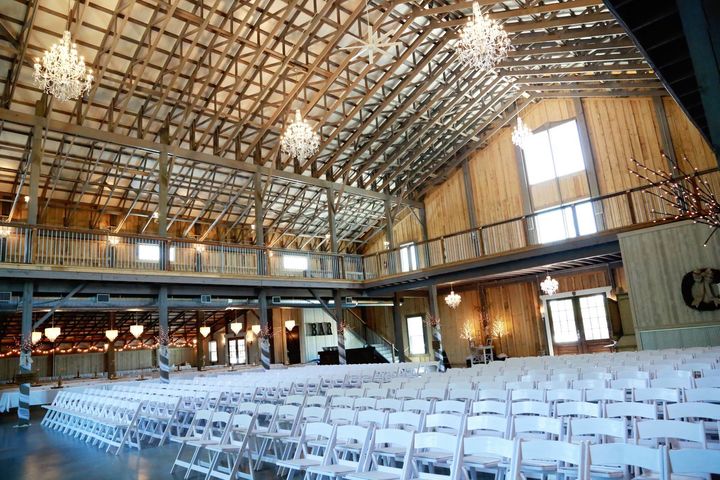 This recently built reception hall in Verona, KY, is both beautiful and huge, with the largest capacity- 500+ – of any wedding venue covered here. The building is air conditioned, has poured cement floors, a lovely second-floor mezzanine, and a small altar with a large cross incorporated in the windows to serve as a focal point for any ceremony. This is the venue best suited for the couple that wants things done for them. Learn more about the Prickel Barn.
Farm Haven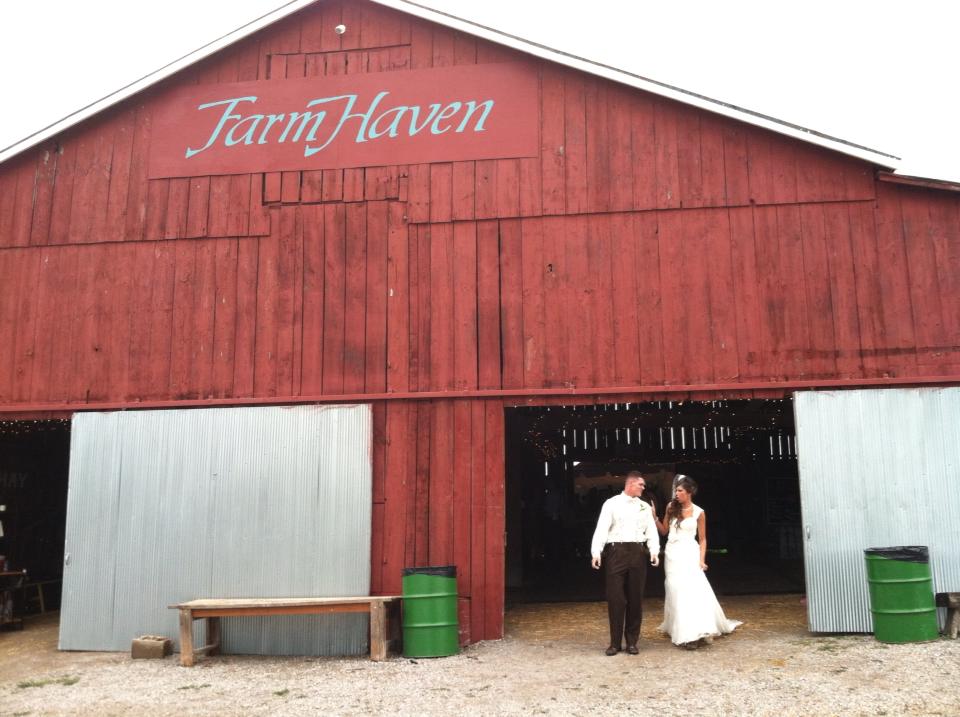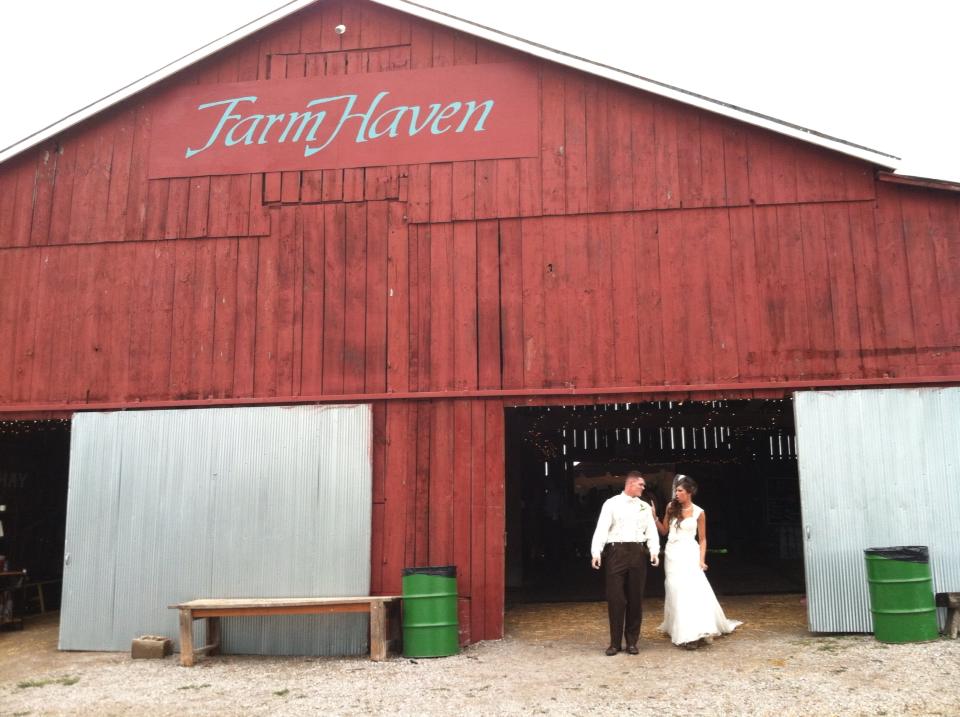 Farm Haven, located just outside Union, KY, is probably the closest thing a lot of brides are thinking of when they consider a farm wedding. There's a historic red and white barn to host your reception, and a giant tree in a field to host your wedding ceremony under. The old barn is on the small side, so for weddings over 150 or so people, a tent can be added to expand capacity to over 300 people. The barn has a gravel floor and string lighting, similar to Stone House. Learn more about Farm Haven
Kinman Farms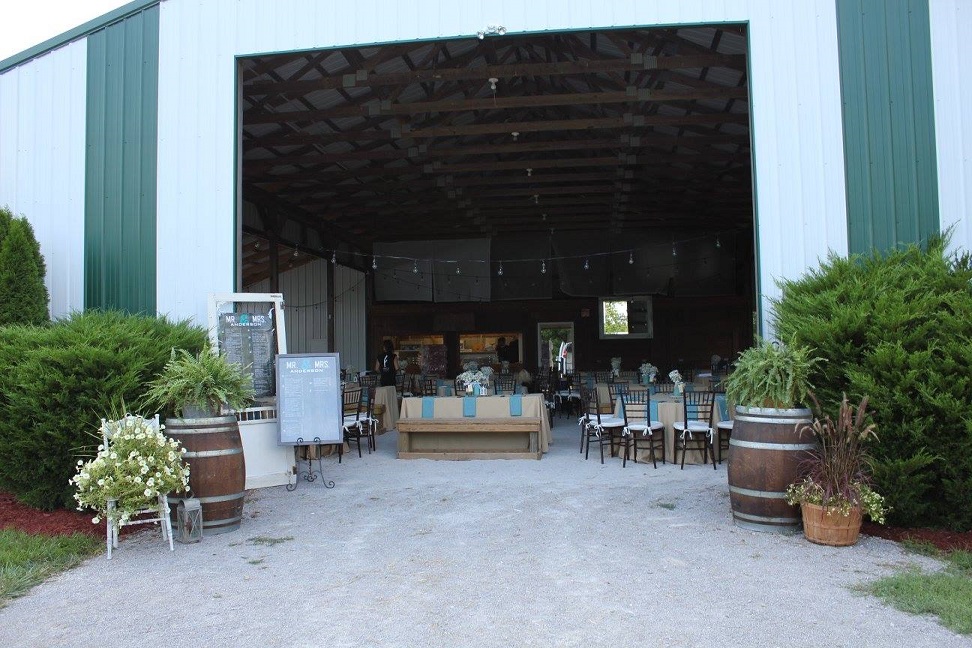 Located near Burlington, KY, Kinman Farms will play host to your wedding. Best known as a farmers market and farm stand operation, Kinman has an attractive space in the rear of their property that can play host to weddings and receptions large and small. One unique feature of this space is they have a playground to occupy your younger (or less sober) guests. Learn more about Kinman Farms.
Farm Wedding Notes and Suggestions
While most couples dream of an outside wedding ceremony, remember that the weather will not always cooperate, so be prepared to have an alternate setup or plan in case of rain.