Many couples are attracted to the idea of a wedding at a winery, with the rolling hills of vines in the background and of course quality wines served at their reception. The Cincinnati and Northern Kentucky area has many wineries, but only three that we've found that will play host to your reception. This is a quick run-down of the great spaces around town to check out.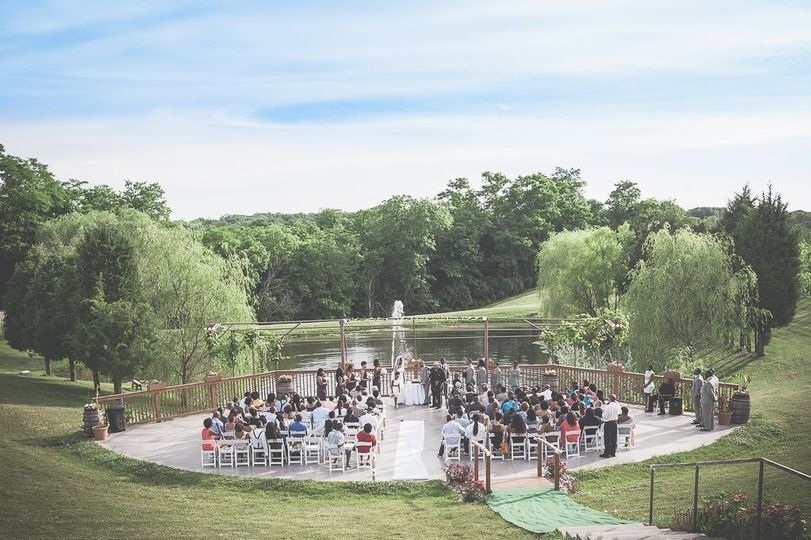 Vinoklet Winery Located just north of Cincinnati in Colerain, Vinoklet is probably the best known winery in the area. They have an outdoor wedding ceremony location next to their pond, and 30 acres of vines. Two reception rooms are available, one for weddings up to 60 people, and one up to 155 people.
Brianza Gardens and Winery – Northern KY's winery wedding venue entry, Brianza Gardens has a beautiful outdoor wedding gazebo set in its gardens. Receptions of up to 80 guests can be held in a tent set up between the gardens and vineyard, or in their reception hall.
The Skeleton Root – When most people think winery, they think acres of verdant vines. However, that's not what you'll find in Cincinnati's urban winery. This industrial venue has a capacity for up to 100 people in a historic building on the north edge of Over the Rhine. There's not much greenery, but the rustic, industrial vibe will resonate with some.