The Reliquary is the historic former sanctuary space atop Urban Artifact's taproom. Built in 1873 as St. Patrick Church, the building's basement found new life as Urban Artifact's brewery and tap room, while occasionally hosting events and concerts upstairs. Starting in 2018, a massive remodel and revamp of the space was undertaken, and the freshly updated space should be open for event in early 2020.
Building Features
The church building retains many classic elements associated with a historic Catholic church, including a stone exterior and a red tile roof. Inside, orate columns support a vaulted ceiling. Most of the windows are no longer stained glass, however there is a large rose stained glass window at the rear of the room.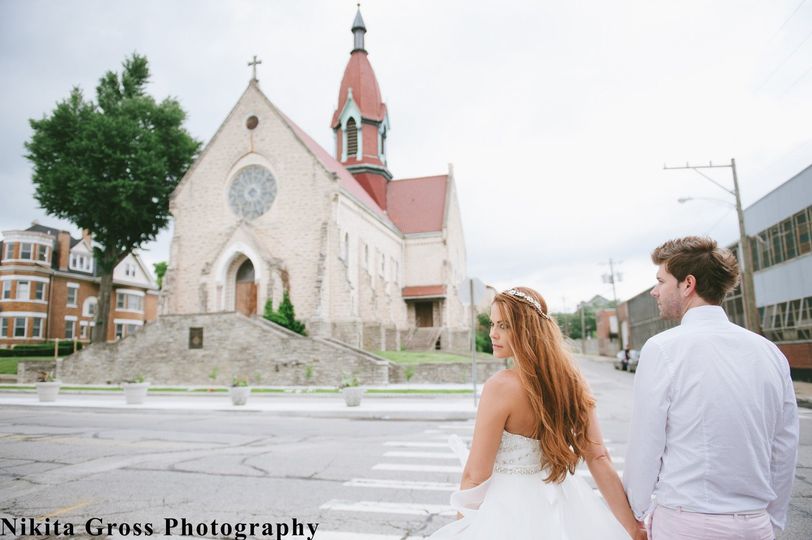 The venue can hold between 75 and 250 people. It comes with a bridal suite and private bathrooms. Bars have been installed, and bar packages, including Urban Artifact's many beers as well as wine and liquor, are available.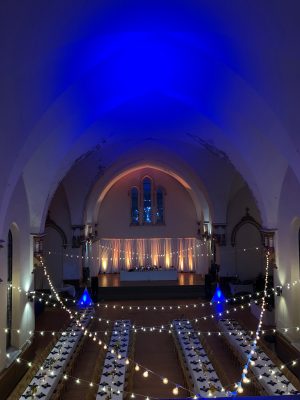 Wedding Cost
Wedding pricing has not been fixed yet, but was estimated to be $4,950 around the start of construction.
Details
The Reliquary at Urban Artifact – Website
1660 Blue Rock St
Cincinnati, OH 45223
513-620-4555