The Backstage Event Center is a loft style venue located above the Horse and Barrel bar and Nicholson's Restaurant in downtown Cincinnati. Located in the theater district – a strip of Cincinnati's hottest nightlife options from the Aronoff Theater to the Sotto Restaurant – this space is in the thick of Cincinnati's liveliest spots.
Features and Style of the Backstage Event Center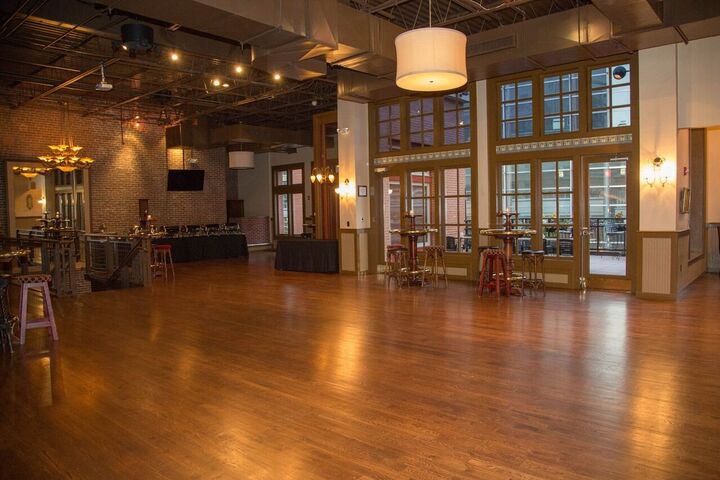 This banquet hall is split into two rooms, and you can rent the front Terrace Room, or the Terrace Room and the back Cedar Room together. Alone the Terrace Room seats 110, or 64 with a dance floor, and combined these rooms have a capacity of 230 people with a dance floor. The Terrace Room features a small rooftop patio – perfect for ceremonies or a cigar bar, and the Cedar Room has a back patio with a fountai. Both rooms' decor features dark wood flooring, exposed brick, and many large windows.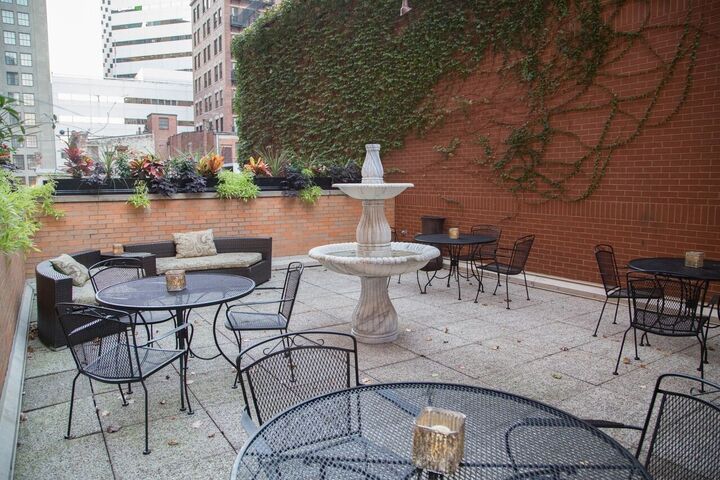 Cost of a Wedding Reception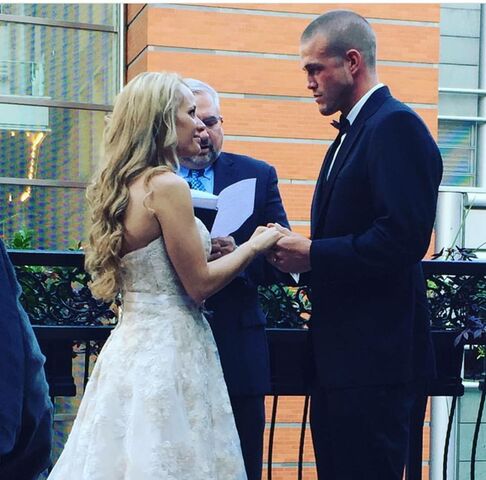 Rentals are affordable, particularly for a downtown event space. Food and beverages must be purchased through the venue, which comes from Nicholson's excellent kitchens. The venue fee for the Terrace Room is just $250 for a five hour event on Saturday and Sunday, and both rooms are $500. Additionally, there is a food and beverage minimum of $1,000. However, you should expect to meet that level rather easily with bar packages alone being a minimum of $40 for a five hour reception.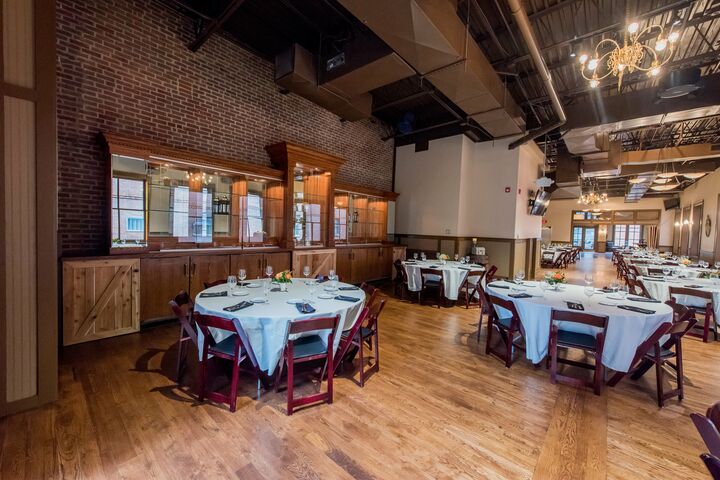 There are a number of paid parking lots and garages nearby, and typically valet parking is available in the event if desired. While the venue is on the second floor, it is handicap accessible by way of an elevator in the Horse and Barrel Bar.
Details
Backstage Event Center – Website
625 Walnut St
Cincinnati, OH 45202
513-550-1869