The Factory is a new event center serving the Northside neighborhood of Cincinnati. Opened in late 2019 and housed in one of the largest buildings in Northside, this venue features original maple wood floors, wood framing and beams throughout, and an interior courtyard. The founders spent three years remodeling and renovating this 117 year old former factory to be a stunning industrial chic space that can seat 170 people.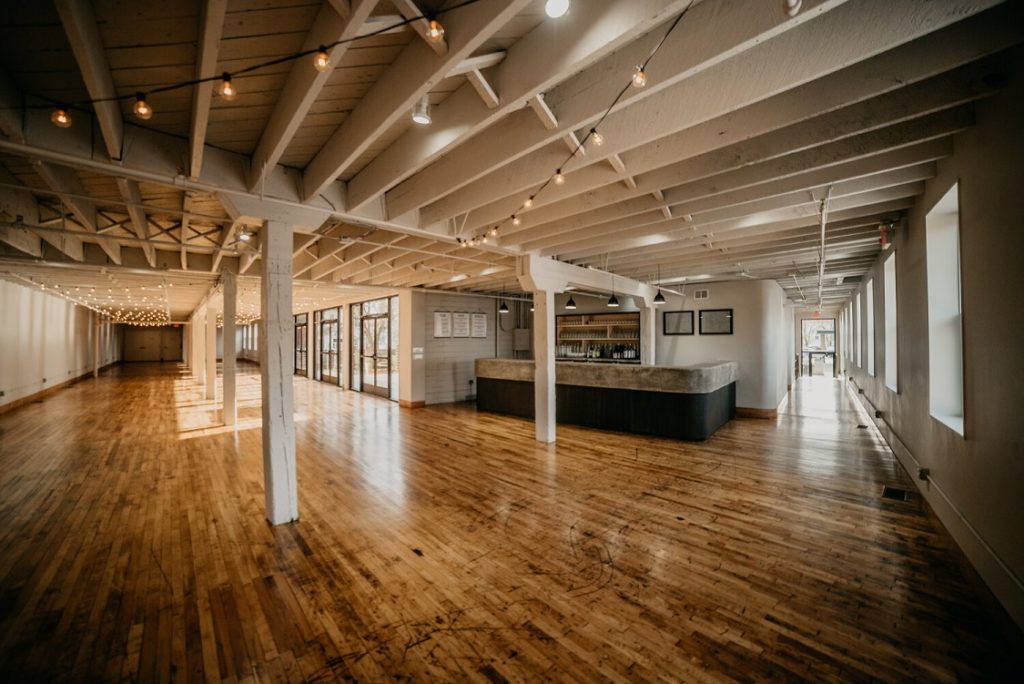 The spacious venue offers large windows for natural light, and the neutral palette from the white walls and ceiling and wood floors allow couples to choose decorations and lighting to their desires. The cocktail courtyard can serve as a location for a wedding ceremony, and holds manicured gardens during the growing season.
Rental Rates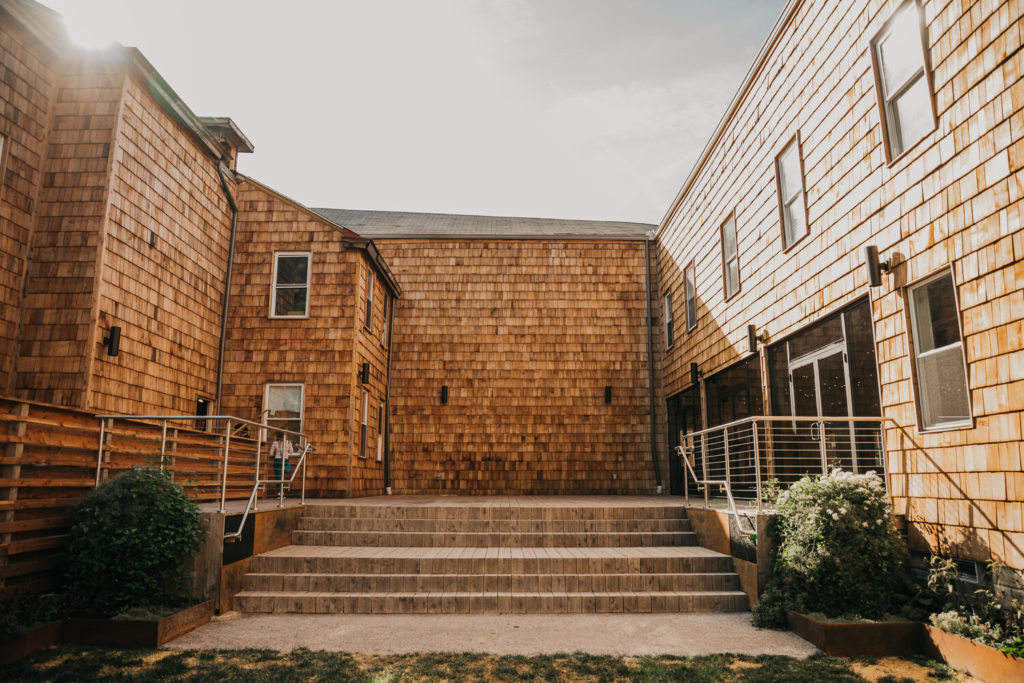 The Machine Room and Cocktail Garden rents for $3,600 on Fridays and Saturdays from April through October. In the winter, the Cocktail Garden is closed and the Machine Room rents for $3,000. (Sundays are $2,800 and $1,800 respectively.) Rentals are priced for five hours of usage of the space. Ceremonies can be added for $500, and include an extra hour of usage, as well as ceremony chairs and setup.
Bar Packages
Bar packages must be purchased from the venue, and run $25/person for a beer and wine and $31/person with liquor added. Selections are focused on local producers like New Riff and Rhinegeist.
Details
The Factory Events – Website
1546 Knowlton Street
Cincinnati, OH 45223