Hope's Way Gathering, a privately owned venue, is the perfect place to exchange vows on a more intimate, serene and soulful setting. This idyllic and breath taking venue is located at northeast of Cincinnati, Oh and can cater big or intimate weddings and elopements. It aims to give couples that feeling of being able to celebrate their special day in a beautiful and tranquil place. This venue will help create unforgettable, magical wedding moments as Hope's Ways Gathering have a serene acreage with exquisite mature trees and vintage buildings that add to its homey, country side feel.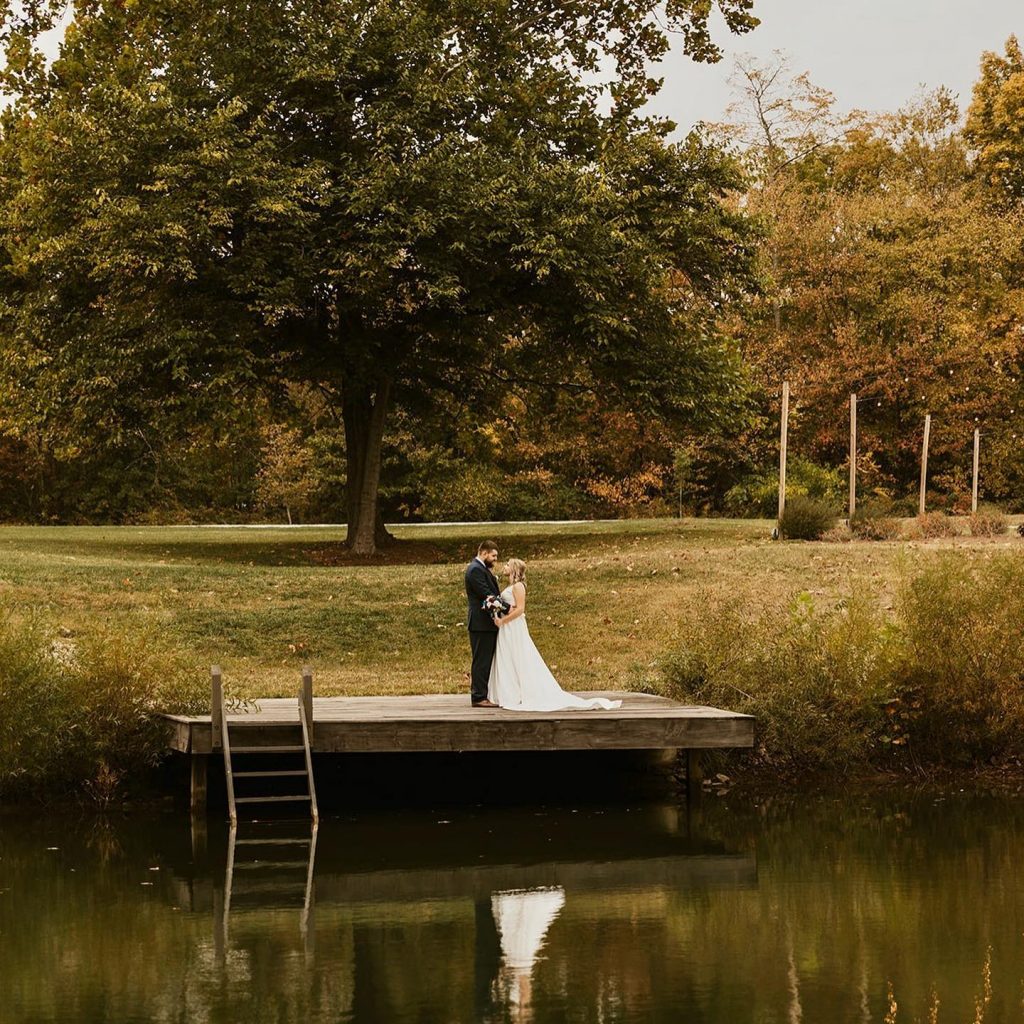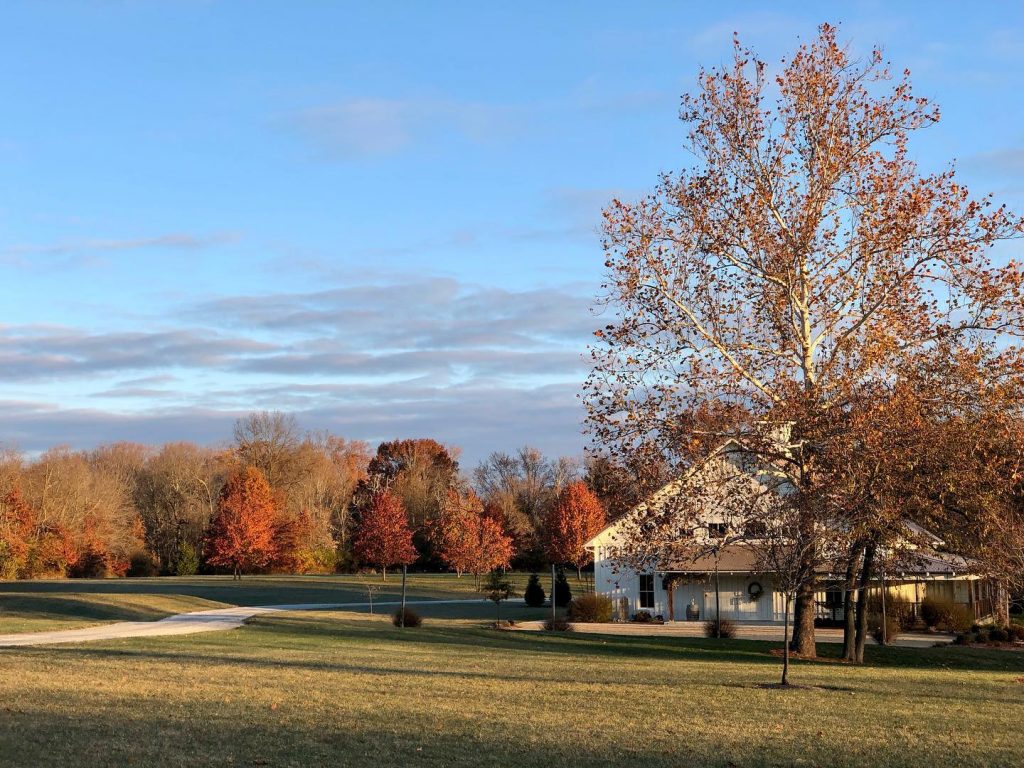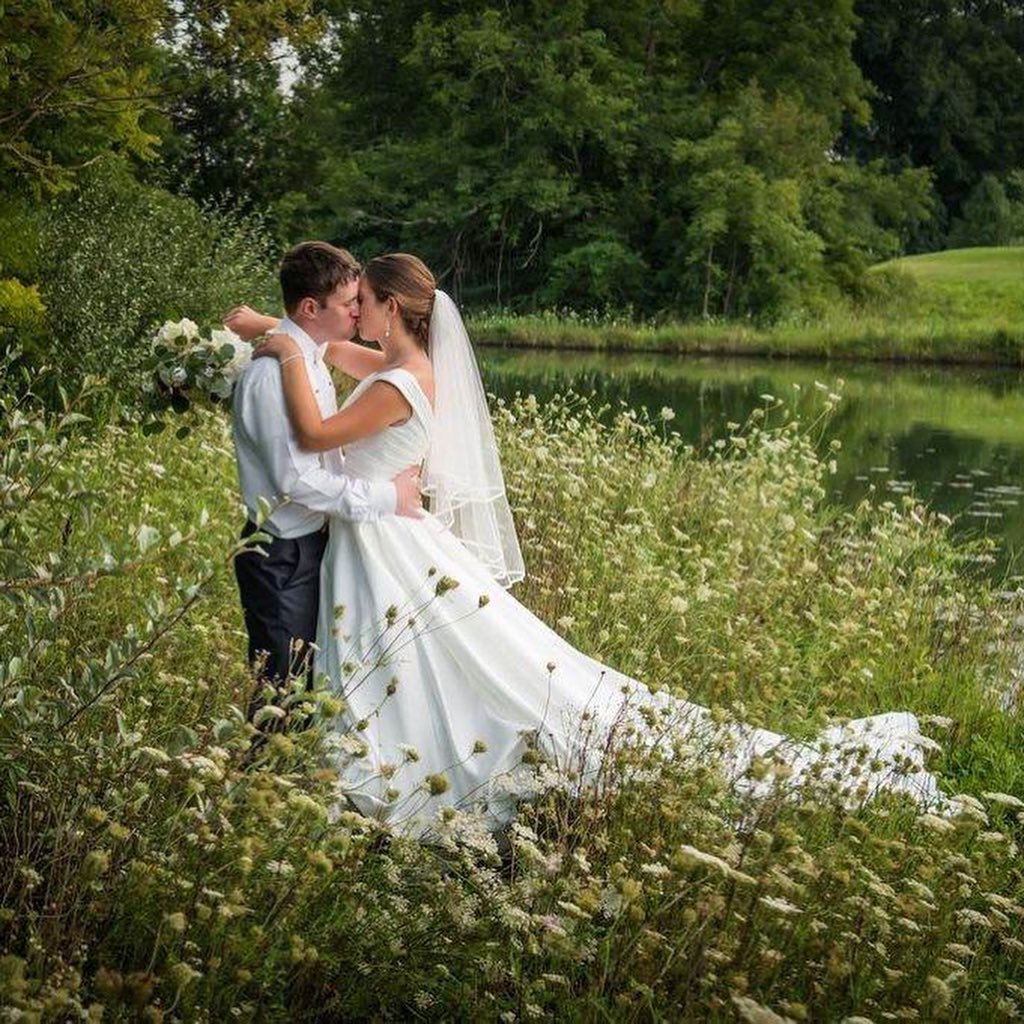 The Gathering Barn, surrounded with such luscious acres of greenery and a charming courtyard, is where they accommodate events. It has that sophisticated rustic take and a little Cali Wine Country feel, making any wedding occasion such an unforgettable experience for both couples and guests. This Barn is climate controlled the whole year for interior cosiness; while the ceiling fans help to cool the covered deck which overlooks the pond. They also have various scenic areas for photo shoots.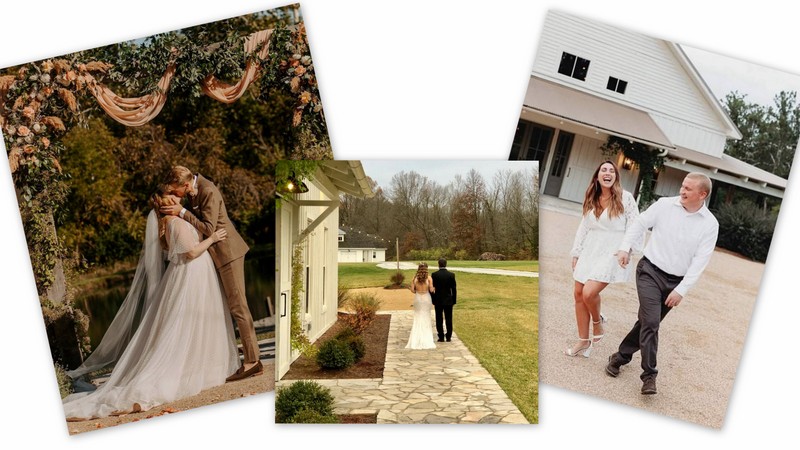 The venue can cater to 150 guests for a wide seated reception, including a dance floor space. While on warmer, summer times – which the best time to use the deck – it can accommodate a seated reception of up to 180 guests.
The following are the amenities included in the Gathering Barn:
Wooden Vineyard Chairs
Round Banquet Tables
Wooden Farmhouse Tables
Accent Furniture
Accessories
Bench Seating for Ceremonies
Tablecloths for Banquet Guest Tables Beginning 2022
Loft Dressing Area with Restroom
Main Floor Restrooms
Caterer's Service Area
Bar
Outdoor Courtyard with Café Style String Lighting
Use of Hope's Way Acreage
Outdoor Ceremony Sites
On-Site Parking
Guest Parking Oversight
Set-Up/Break-Down of Venue Furniture
Day-of-Event Venue Staff for Venue Management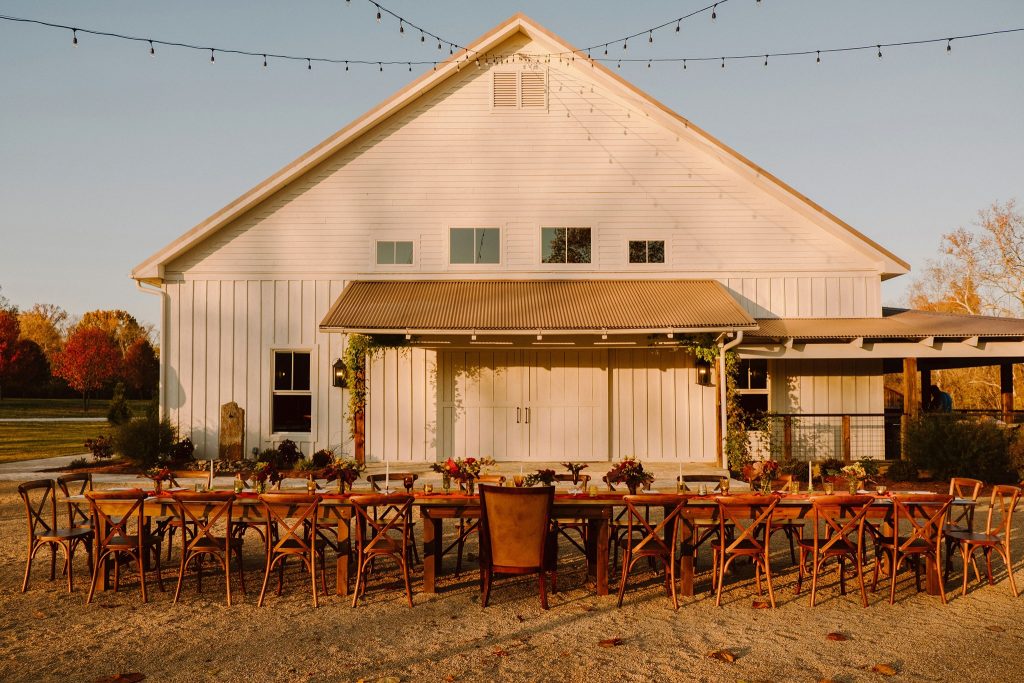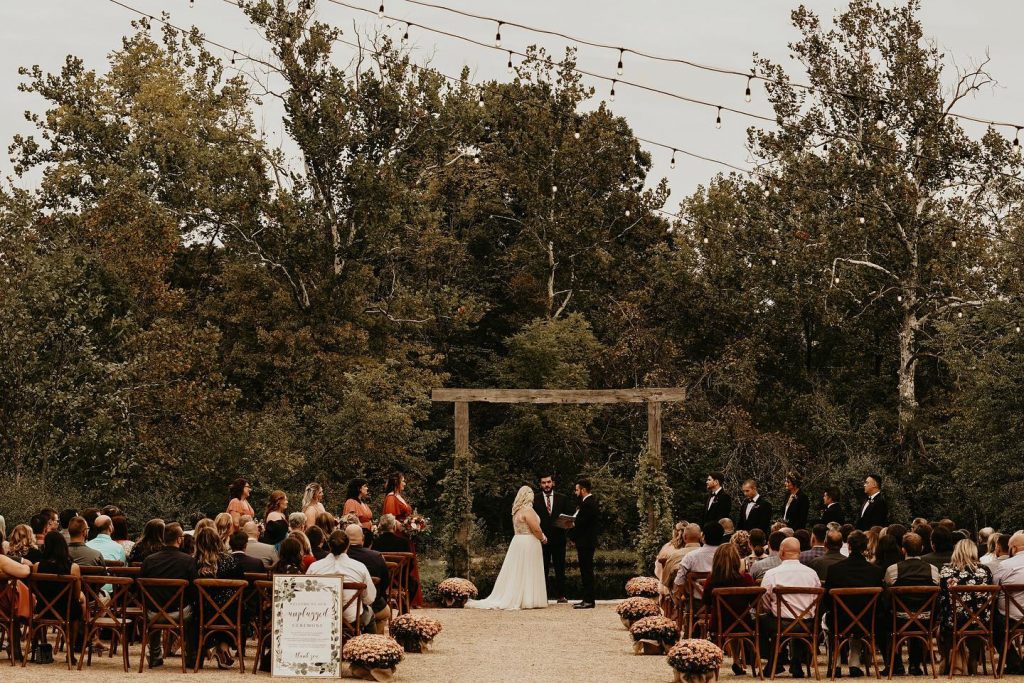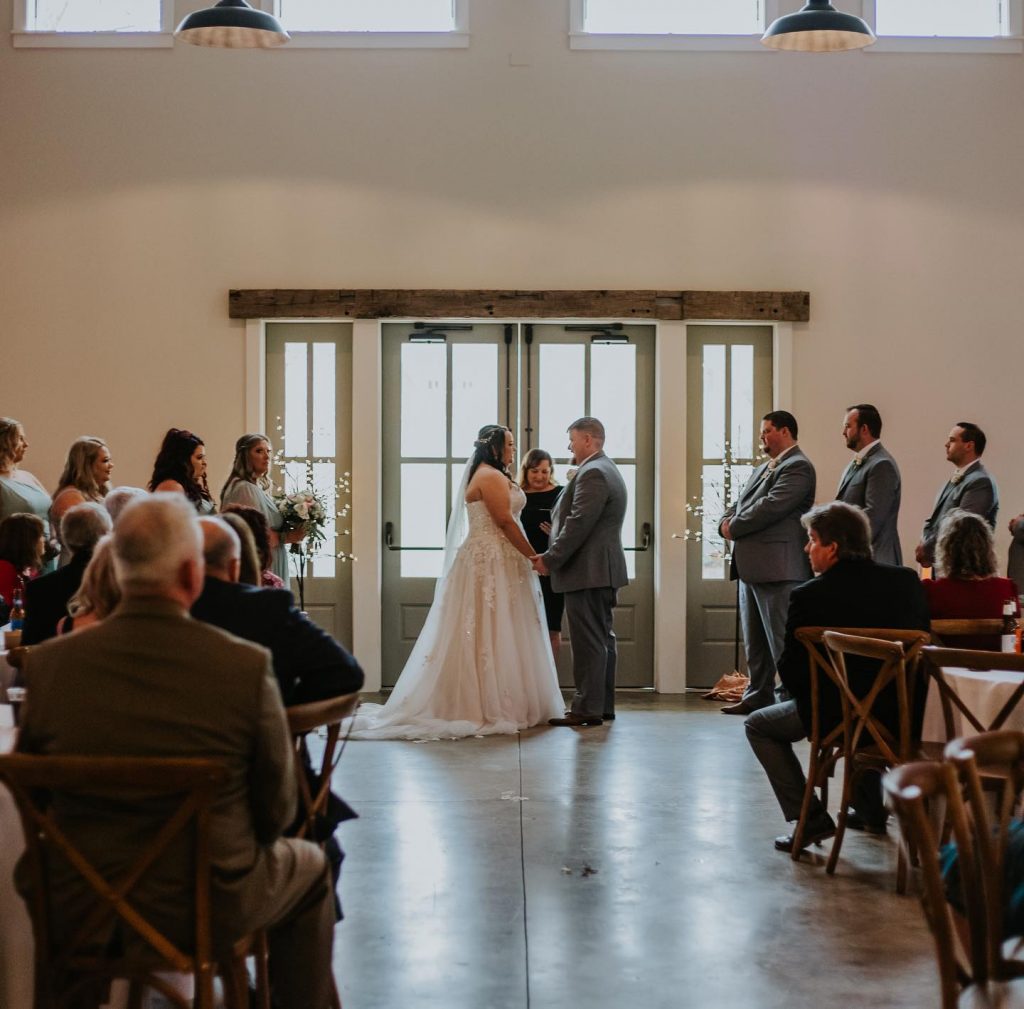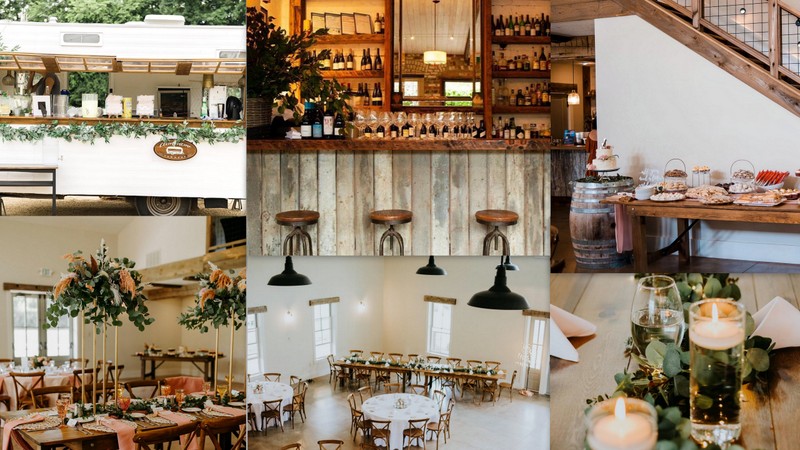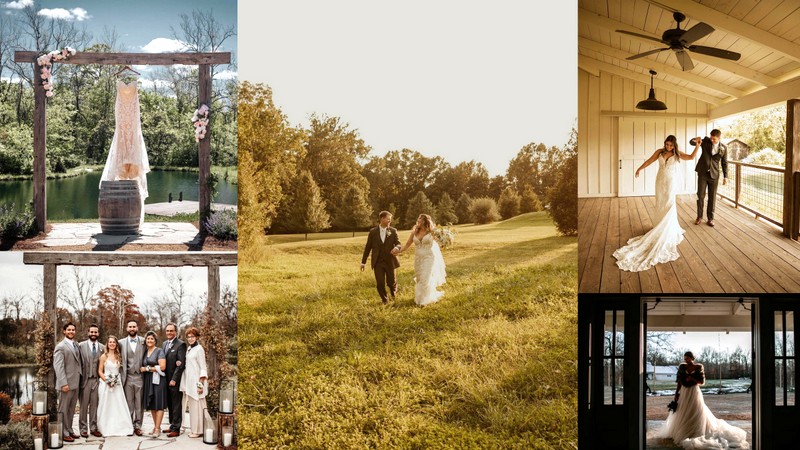 It would be great if you can personally check and see the property itself; just schedule your tour appointment with them and they will gladly show you around.  Not only that, once you have finally set a date with them, Hope's Way Gathering staff will do a follow-up meeting so they can discuss with you the best space usage, as well as create an event plan outlining the set-ups and services they'll provide.  They will also set reminders of important venue matters you would wish to do a follow up on, and will be there to assist you with every question you may have to ensure your wedding day will be truly special.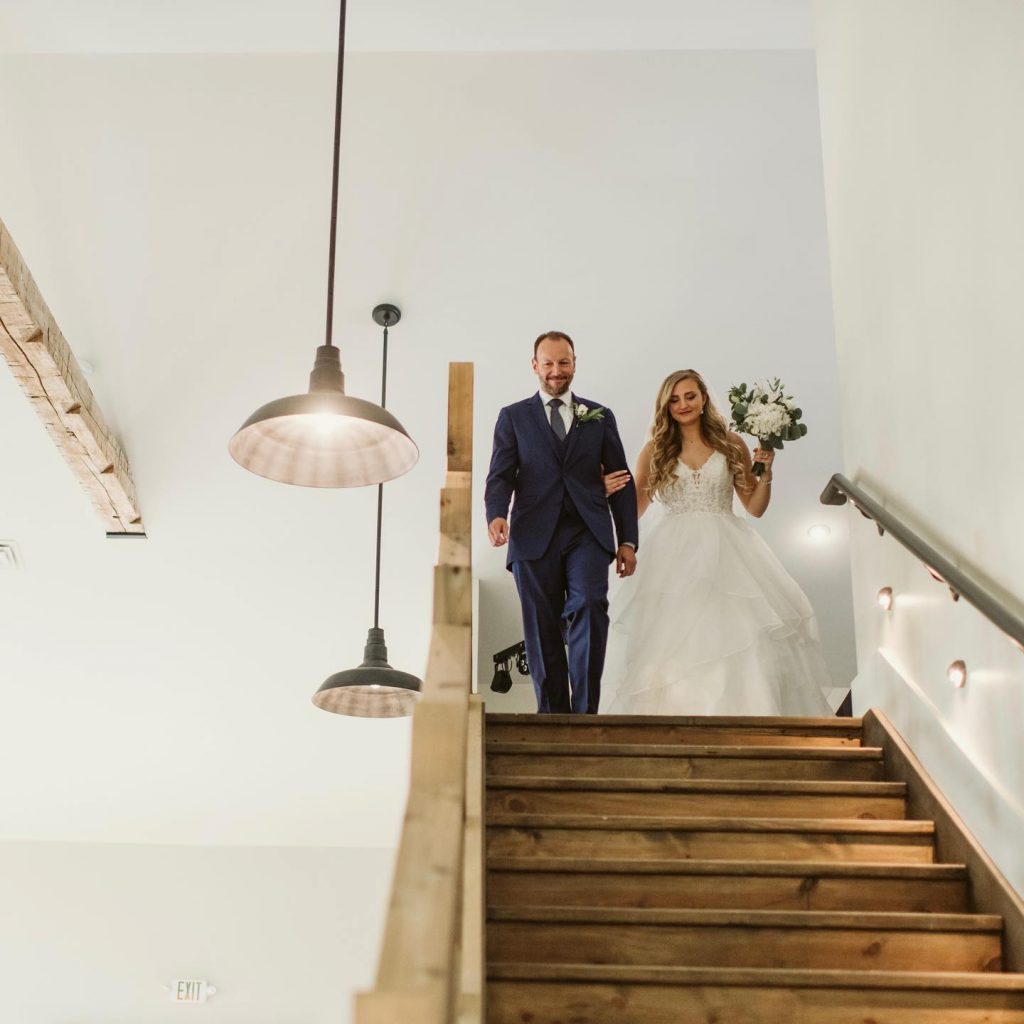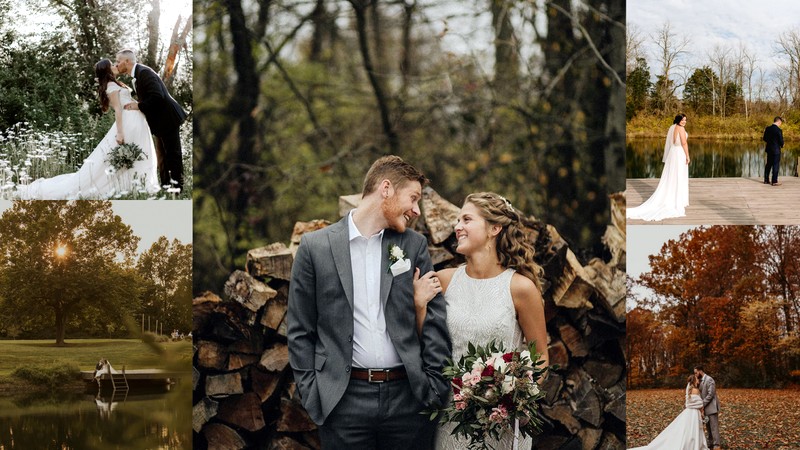 With regards to their pricing and packages, Elopements & Smaller Weddings price ranges from $3,500 to $4,500 of up to 50 guests and up to 12 hours. These rates also include one planning meeting. For Bigger, Wedding Weekend the price ranges from $4,000 to $5,300 of up to 100 guests, with the following set-up: Friday – 5 hours for set-up and rehearsal; Saturday – 13 hours; Sunday – 2 hours for clearing your décor and belongings/ They offer 10% discount on Active Military and Qualifying First Responders.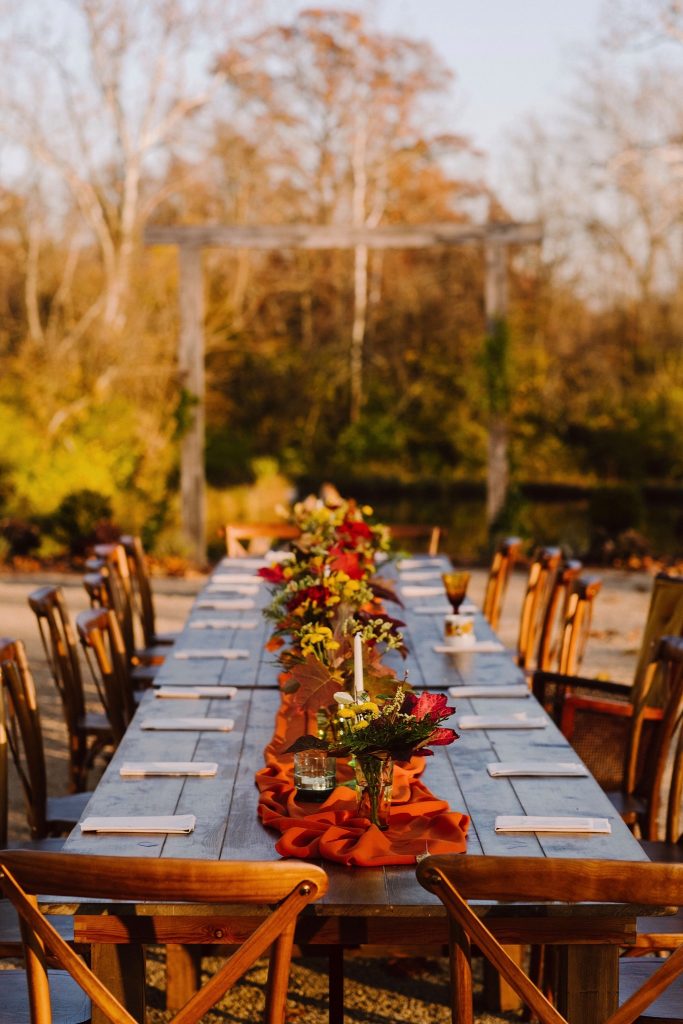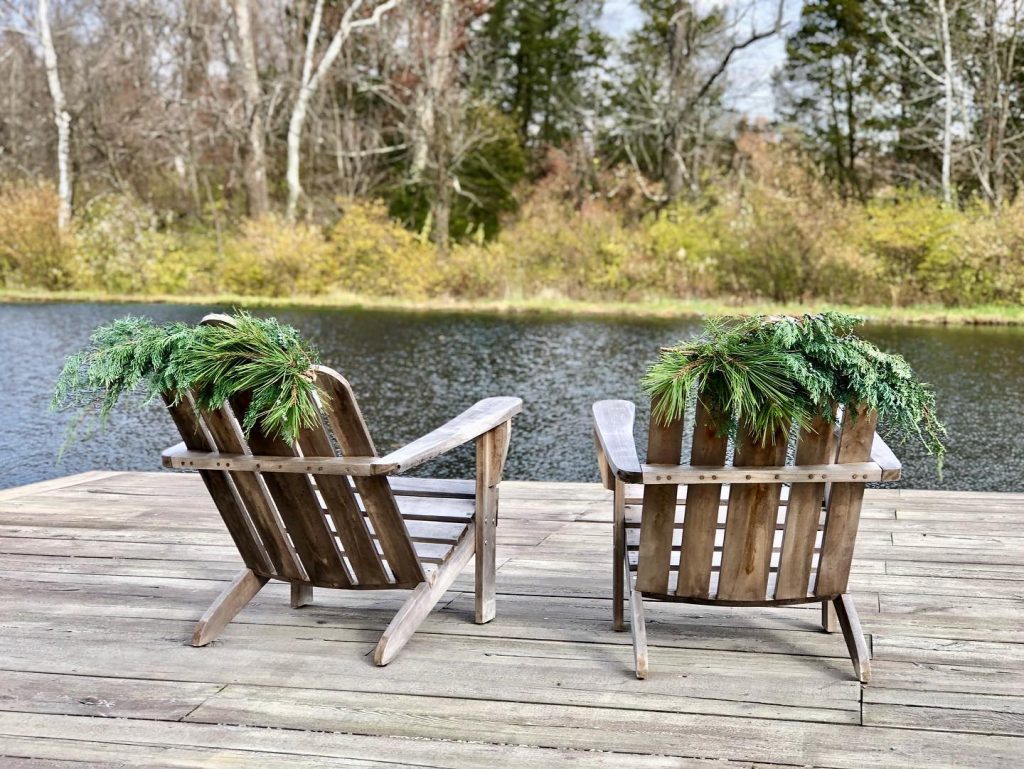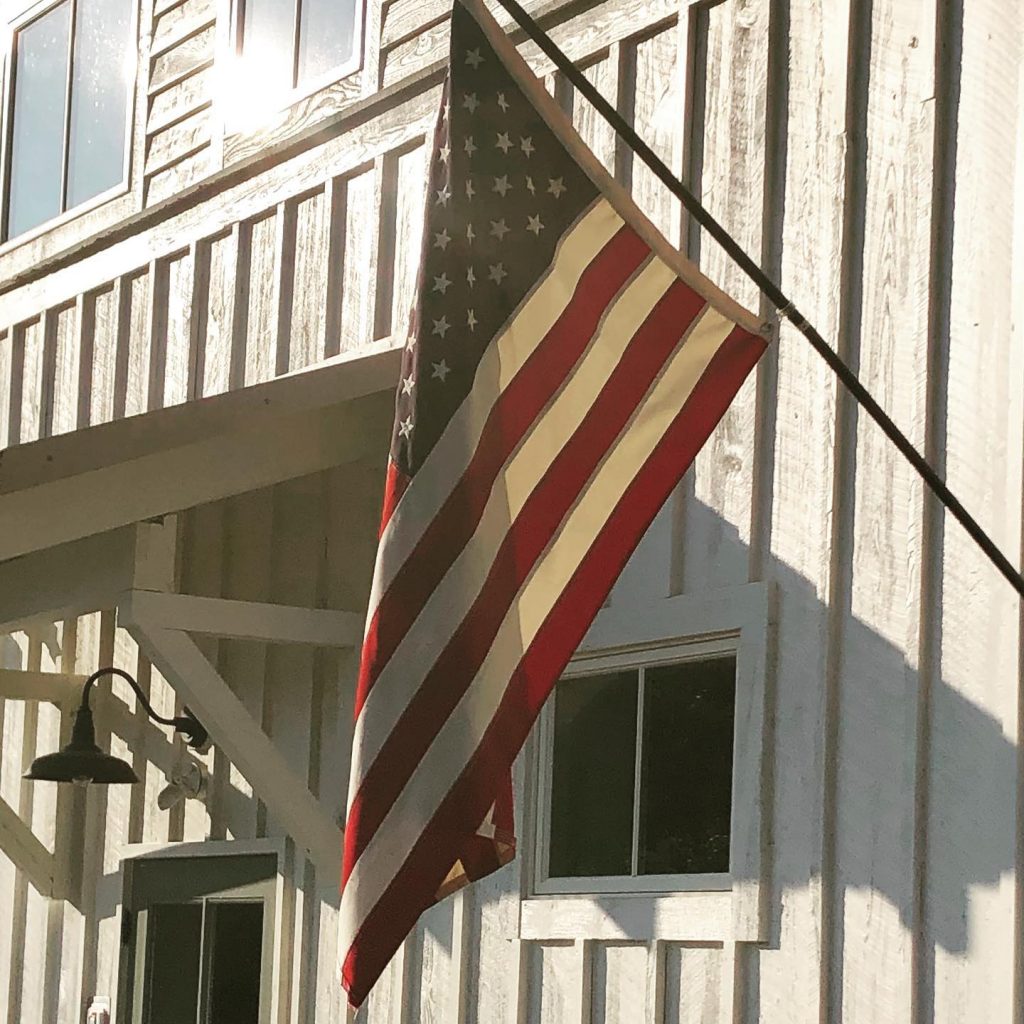 As the name suggests, Hope's Way Gathering is not just any ordinary venue as it was founded on the belief that hope does not disappoint and its vision was born from a desire to create a setting where people are drawn to share community in rich, meaningful ways. It supports certain charities such as adoption, foster & orphan care and rescuing those in slavery through charitable support and additional media exposure for organizations such as Back2Back Ministries, Safe Families, Both Hands, Pslam 82:3 Mission, Rescue:Freedom & International Justice Mission; hence, you are not only celebrating your love in a pleasantly beautiful venue, but you are also somewhat supporting charitable works.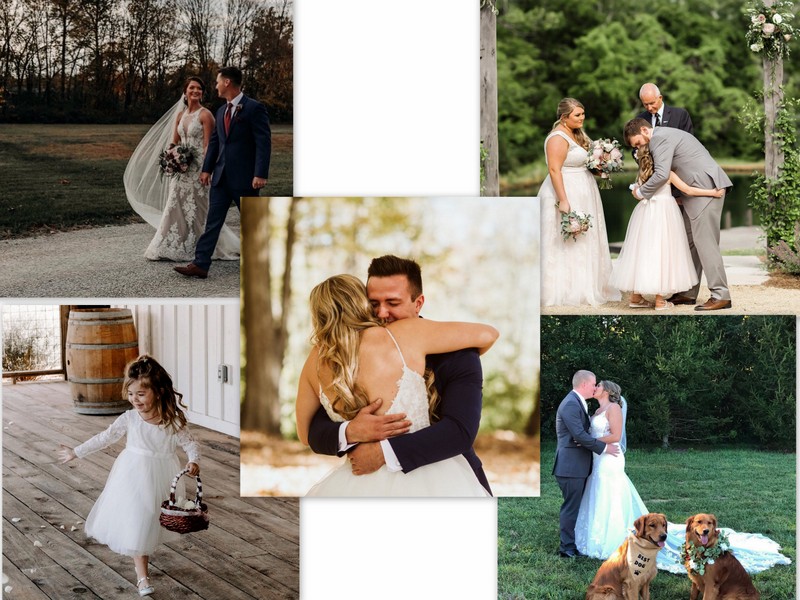 Details: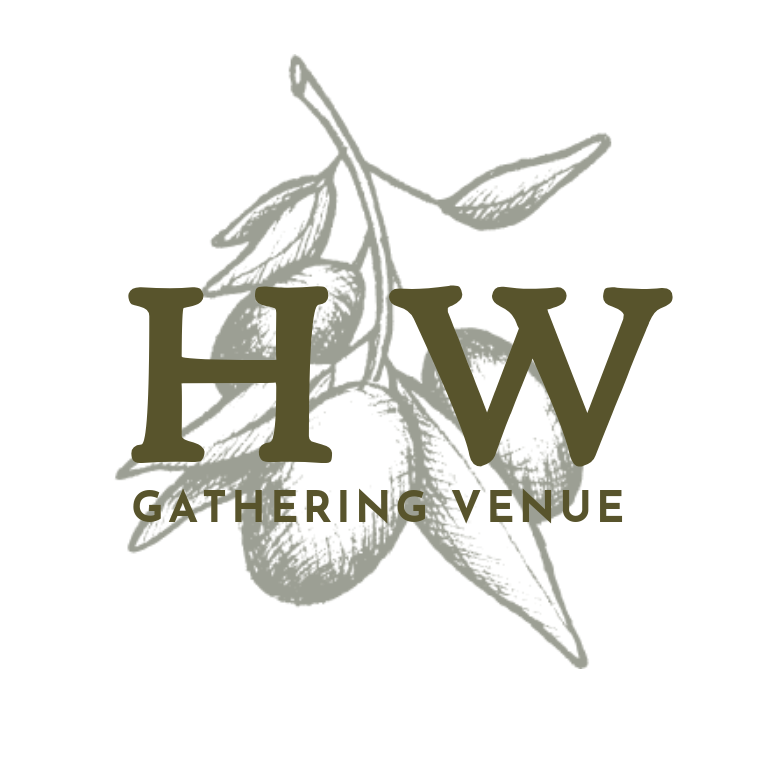 4177 Amelia Olive Branch Rd
Batavia, OH 45103
Email: gayle@hopeswaygather.com
Phone: +1 513-383-7779
Facebook: Hope's Way Gathering Venue
https://www.facebook.com/hopeswaygather/?ref=page_internal
Instagram: hopeswaygather
https://www.instagram.com/hopeswaygather/?hl=en
Theme:
Intimate and Private Setting
Refined Rustic, Country Vibe
Guest Capacity:
Up to 150 guests (180 people on warmer weather)
Facilities
a venue and reception buildin, the Gathering Barn
Wide Acreage
Outdoor Ceremony Sites
On-Site Parking
Loft Dressing Area with Restroom
Caterer's Service Area
Outdoor Courtyard
Bar
Covered deck with overlooking pond
Rehearsal Space
Photo shoots Areas
Special Romantic Offer:
10% discount on Active Military and Qualifying First Responders
Tablecloths for Banquet Guest Tables Beginning 2022
Reviews
Reviewed on 11/19/21 by Morgan Carter
Hope's Way Gathering Facebook Page
Hope's Way was the first and only venue we toured for wedding venues. We quickly fell in love with the venue and Gayle- her attention to detail, even just after starting to do events, and her love of love! The venue was beautiful on our wedding day during the peak of fall colors, green and lush while it was pouring during a planning meeting in summer, and cozy and warm when we toured in the dead of winter. Gayle (and her team) are incredibly organized and helpful leading up to the wedding and day-of.
We're incredibly lucky and thankful we chose Hope's Way for our wedding, and we can't wait to share pictures!
Reviewed by BAILEE & ZACH | BRIDE & GROOM
https://hopeswaygather.com/
Our wedding was a dream come true because of this place! The wooded property made for beautiful wedding photos. The barn was so nice and spacious for our reception. Everyone went on and on to us about how much they loved the venue we chose. Not only is the venue amazing, but the owners are intentional on making the whole experience a great one. We are so thankful to have stumbled upon this gem! Would highly recommend to anyone.
Reviewed on 08/21/21 by Karlee Franz
Hope's Way Gathering Facebook Page
I knew from the moment they started building their venue that this would be the one we'd get married in. Everything about it is absolutely beautiful, with the perfect touch of rustic surrounded by amazing scenery that was great for photo ops. Gayle and her team were so amazing and helpful from the start. She's always available to answer questions and trust me I had many! They made the entire planning process so easy and took so much stress off my plate. Including the wedding day she was there for it all.
I 100% recommend this venue! You won't be disappointed.
The whole night our guests were raving about how beautiful it was. Our wedding day was a dream and I wouldn't of had it any other way
Reviewed by MARIAH & SAM | BRIDE & GROOM
https://hopeswaygather.com/
We absolutely loved everything about hosting our wedding at Hope's Way Gathering Venue. The venue is beautiful, intimate, and peaceful. The staff is generous, kind, and goes above and beyond. We would recommend this venue to everyone!!
Reviewed on 6/22/21 by Jessica Caroll
Hope's Way Gathering Facebook Page
The best venue owned by the best family. This place is truly the cutest venue ever. It was the perfect place for my sisters wedding. The owners were very helpful and kind. My sisters wedding turned out perfect. Book this place immediately for your special day, you will not regret it. It has everything you could possibly need and more!