The Drees Pavilion at Devou Park in Covington is one of the premiere wedding venues in Northern Kentucky. Perched on the highest overlook in the park, the pavilion has some of the best views of Downtown Cincinnati and the surrounding area.
The pavilion is an attractive building with a brick and stone facade and large windows to take in the views. The interior is carpeted with a large wood dance floor. High ceilings add to the spacious feeling of the space.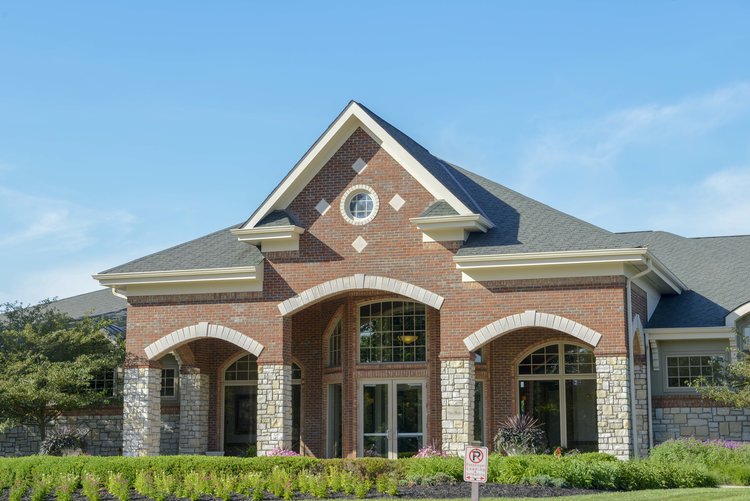 Wedding Ceremonies at Drees
Outside, a gazebo is available to host wedding ceremonies with a paved area with seating for 200. The gazebo is situate so the skyline and river serves as a backdrop to the ceremony. Some couples also add a tent to the lawn to provide a covered space for an outdoor wedding. Wedding ceremonies are also frequently held inside as well.
There are three rooms of similar size, which are often combined into a single room for weddings, with a seating capacity of 300.
Drees has ample parking on-site. It can be a bit tough navigating the winding roads through the park, but GPS will get you there with ease.
Details
Drees Pavilion – Website
790 Park Lane
Covington, KY 41011
859-431-2577