The Freedom Center, located at the Banks downtown, is a unique and special cultural institution. Many couples will be drawn by its status as a symbol of freedom and progress, others will be drawn by its prime location with fantastic views and beautiful spaces.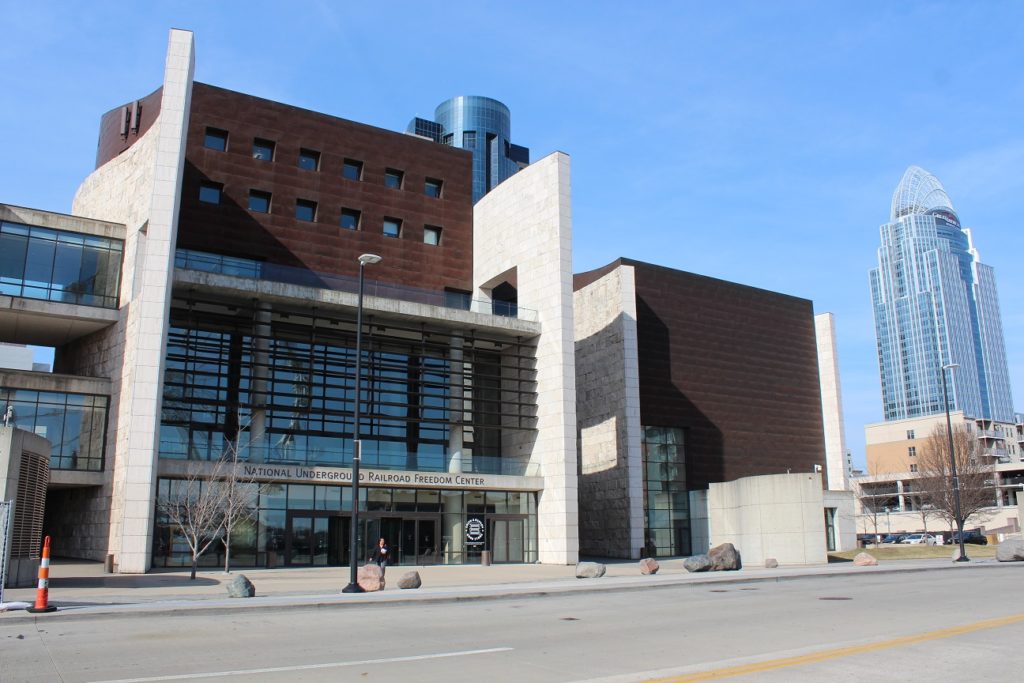 Grand Hall and Terrace
The most popular option for weddings is Grand Hall and Terrace. With a capacity of 300 people for weddings, this space provides ample room to hold a statement wedding. With floor to ceiling windows, an outside terrace, a winding marble staircase, and views of the Ohio River, Roebling Bridge, and Smale Riverfront Park. Rentals start at $2,700 for the Grand Hall and Terrace.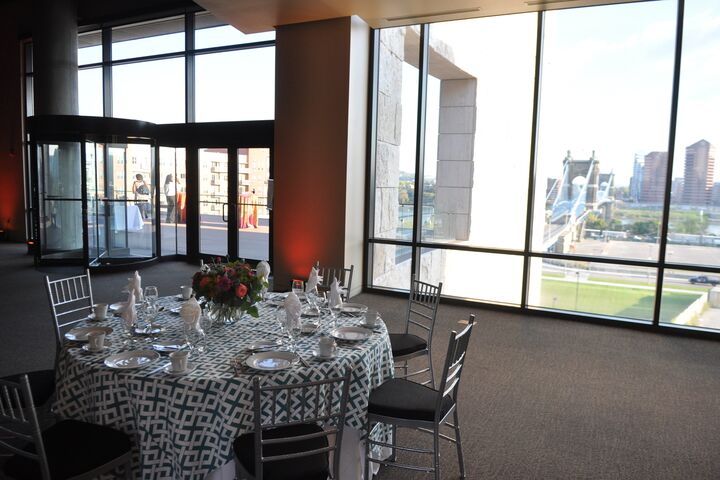 Standard rentals are for four hours, and can be extended subject to availability. Private events can begin at 6 P.M. and must be complete by midnight, with any bar service ending 30 minutes earlier. The museum has four caterers to choose from.
Nearby Parking and Amenities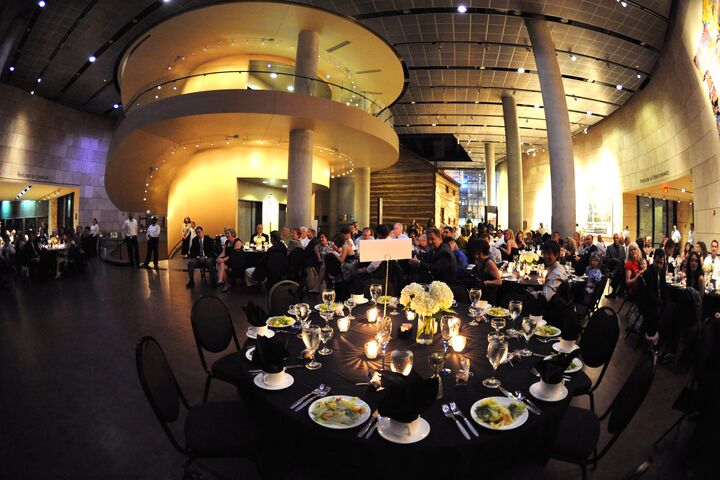 Located in the heart of the Banks, access is very easy off I-71, I-75, and I-471. Ample parking is available at the Banks garage, though check the Reds calendar to avoid evening games. Hotels are available at the AC Hotel a couple blocks away, as well as the large hotels north of Third Street. Afterparty options are just a block away at the many bars on East Freedom Way.
Details
National Underground Railroad Freedom Center – Website
50 E Freedom Way
Cincinnati, OH 45202
513-333-7739