One of the newest venues in the Cincinnati area is the Meshewa House in Indian Hill. Opened in late 2019, the Meshewa House is a historic mansion that was finished in 1935. Starting in 2018, it underwent a massive, multi-million dollar renovation to become one of the finest wedding venues in the area. It's one of the largest mansion venues in the area, with a seating capacity of 170 inside, and 200 more can be held in an outside tent.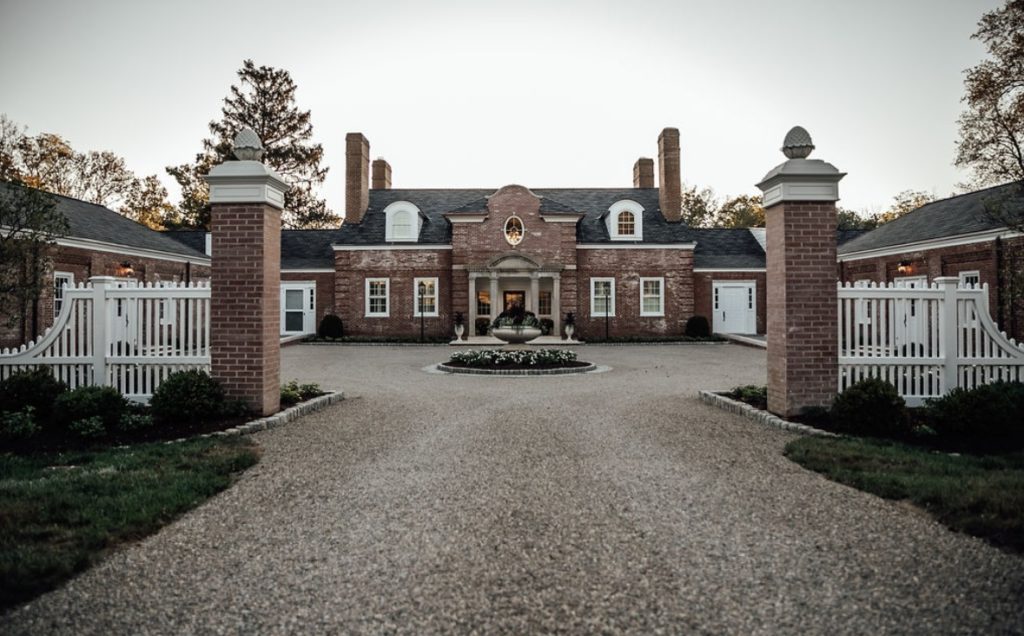 The exterior of the house has a classic brick exterior with a dark shingle roof. It is expansive yet low slung, spreading its enormous size across two large wings. Inside is opulence and exquisite detail everywhere you look in the building's 11,500 square feet. You'll find a grand entry staircase, fireplaces, a solarium, a large courtyard and terrace, plus a full-size commercial kitchen which is rather rare for an event space but helps achieve the goals of the affiliated Turner Farm. Surrounding the house is thickly wooded areas.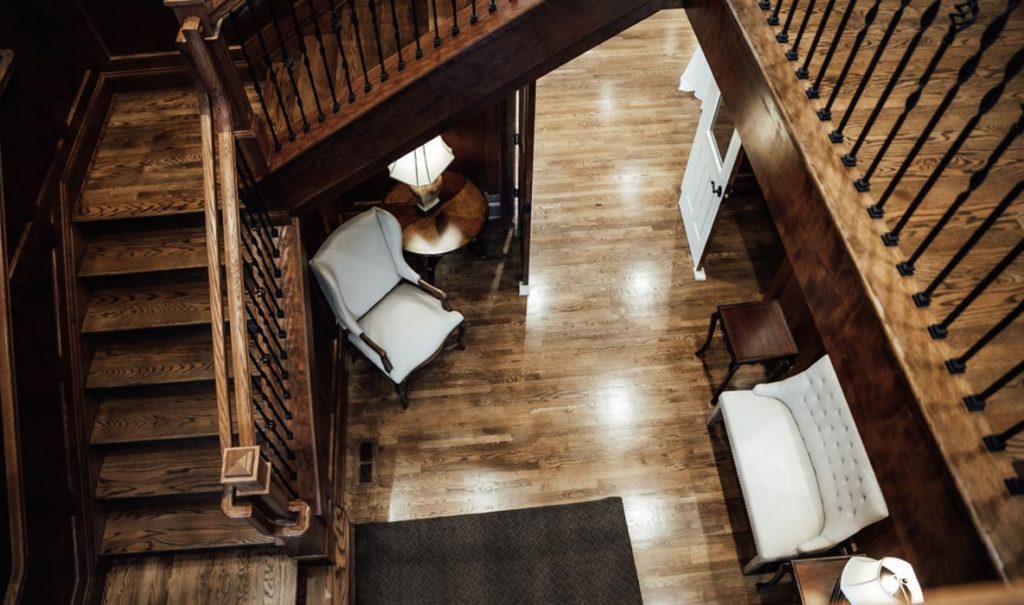 History of the Meshewa House
Meshewa is a Shawnee word for horse, and reflects the properties equestrian heritage. The original owner was noted equestrian Mary Stephenson (later LeBlond, of the machine tool family that built the chimney in Rookwood). The mansion was later acquired by Mary's granddaughter who started the Turner Farm, Cincinnati's largest organic farm at 220 acres. The Turner Farm, established in 2014, is one of only three working farms left in Indian Hill.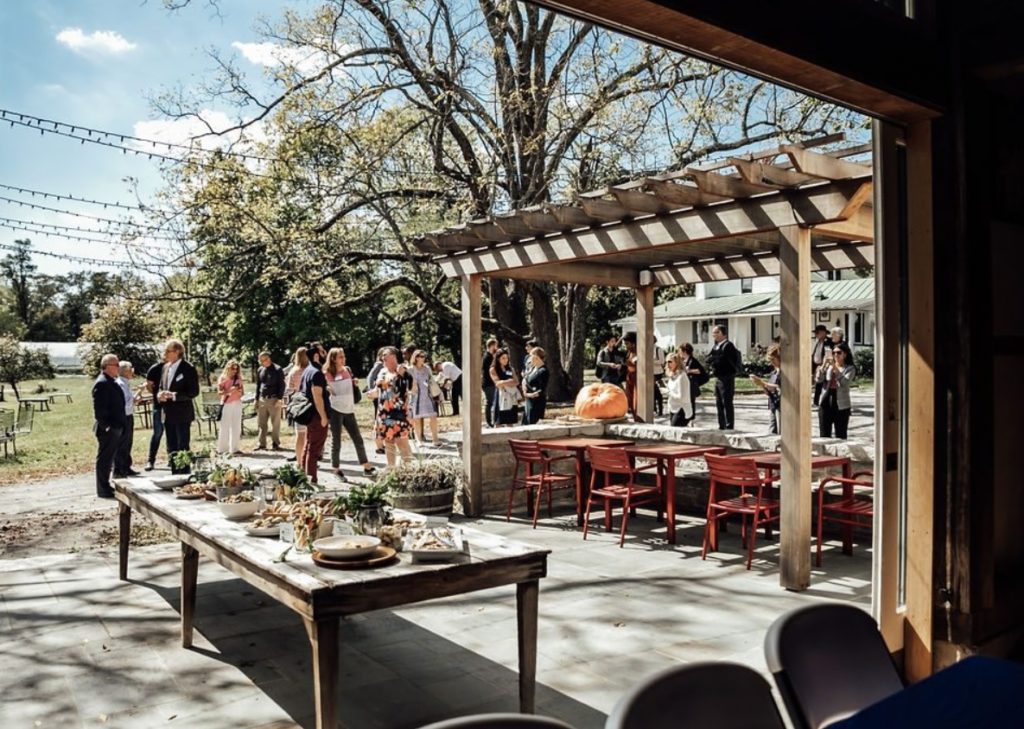 Turner Farm and its Programs
The mission of the Turner Farm is to promote fresh, organic, properly prepared foods, as well as helping area doctors promote healthy relationships with food among their patients. They do this through a number of classes and programs put on throughout the year, which should put Meshewa's commercial kitchen to good use.
Details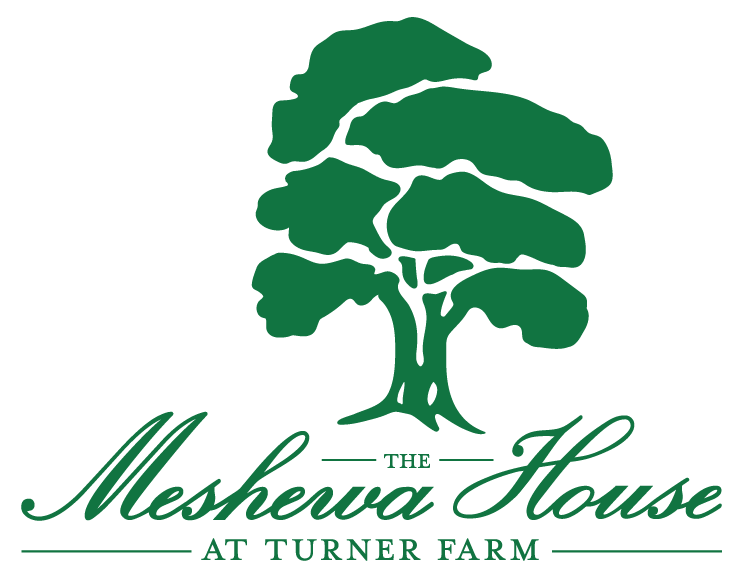 The Meshewa House at Turner Farm – Website
7550 Given Road
Cincinnati, OH 45243
513-561-7400