The Loft at Braxton Brewing is a relatively new event space, debuting in 2018. Located on the second floor of the Covington Taproom, this space is great for small to midsized wedding receptions, as well as rehearsal dinners. The space can host up to 120 seated guests, or 200 guests for a cocktail event.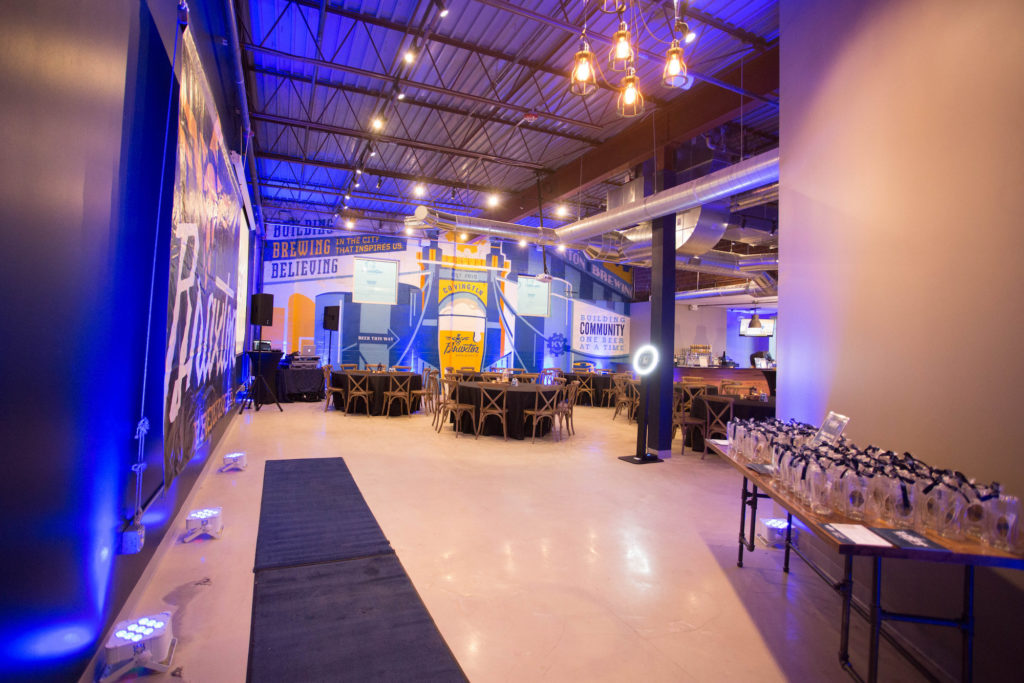 The appropriately-named space has a modern, industrial loft appearance, with high ceilings, exposed duct work and trusses, and a large, open floor plan. A built-in bar has 12 taps for Braxton beers, and other wine, liquor, and hard seltzer options are available
Rental Cost of the Loft
The Loft has a rental fee plus a bar minimum, both of which vary depending on which day of the week your event is. You will need to contact Braxton Brewing to get current prices of both the bar minimum and rental fees.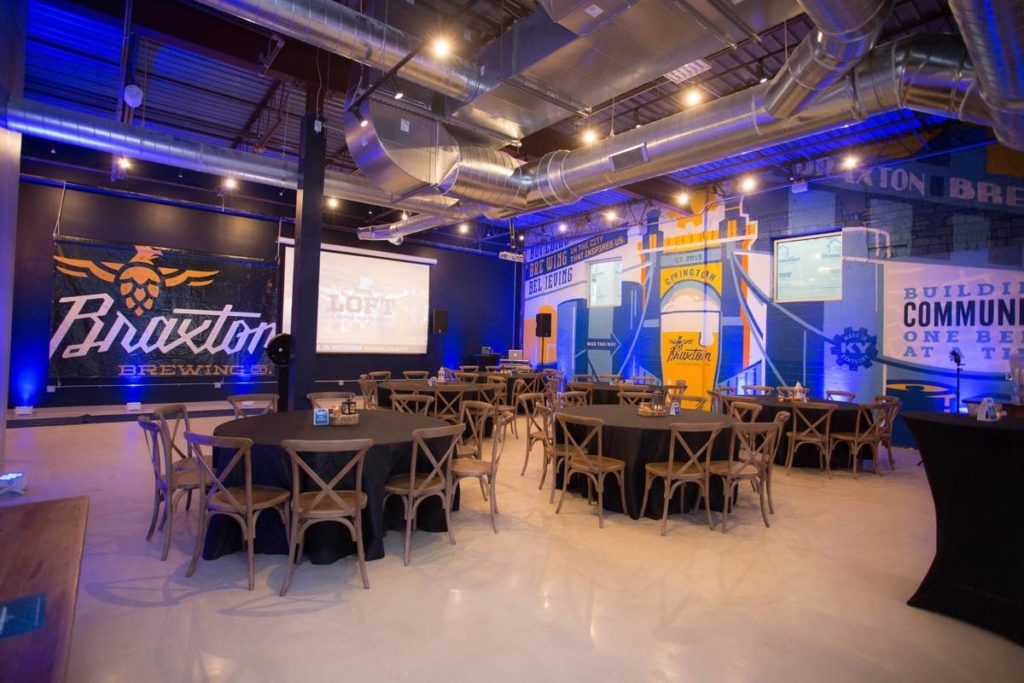 The rental includes a selection of audio/visual equipment, including a 14 ft projector, 3 flat screen TVs, WiFi, and a full sound system. Additional services included are tables and chairs, linens, and glass barware and bartending stuff.
Catering Options
While Braxton does have a selection of preferred caterers, renters are not obligated to use their list and can select any food option they desire. As you might expect, all beverage service must be provided by Braxton, and a rental does include bartending staff.
Details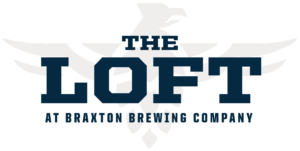 The Loft at Braxton Brewing Company – Website
27 W 7th St
Covington, KY 41011