The Lodge at Clermont is located on the east side of Batavia, on the grounds of the Clermont Senior Center and near the Batavia YMCA. It's styling lives up to its moniker, with exposed heavy wood beams inside and out, and a large stone fireplace.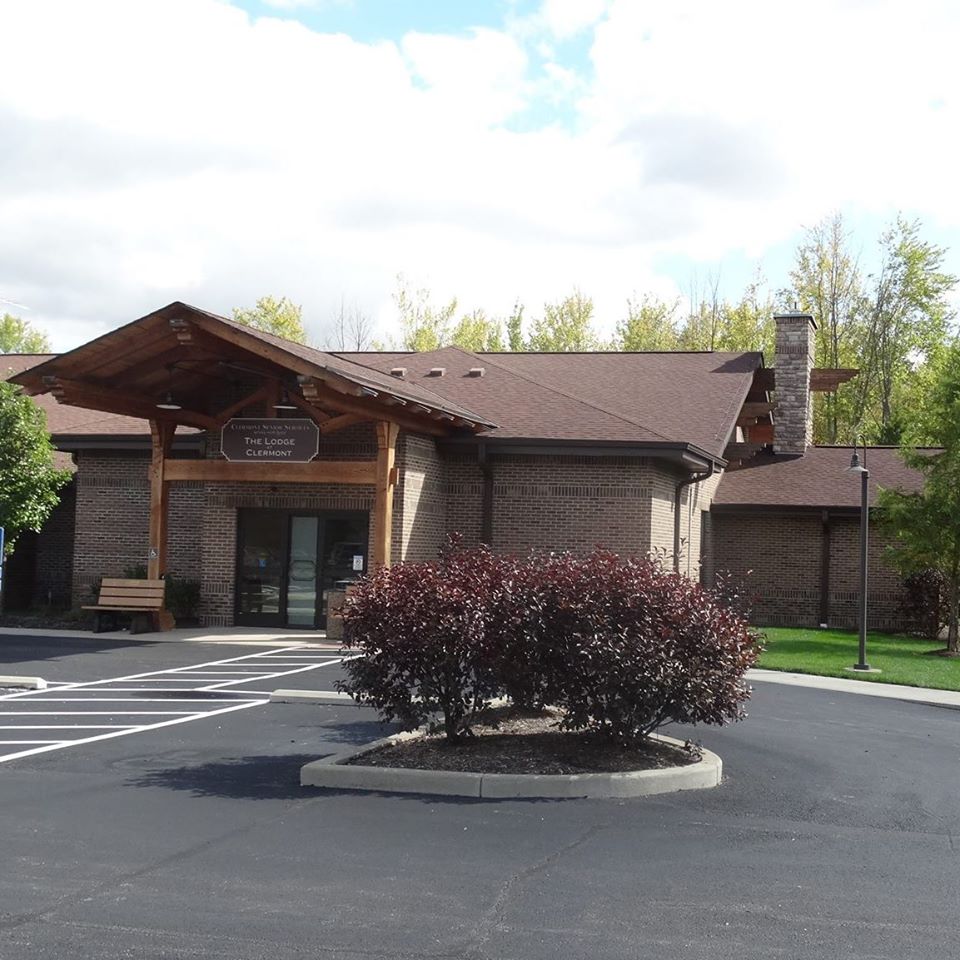 The exterior features brown brick, and inside has white walls and tile flooring. It's large stone fireplace is the design's focal point. It's peaked, high ceilings evoke the appearance of a church. Modern electrical and HVAC systems are in place.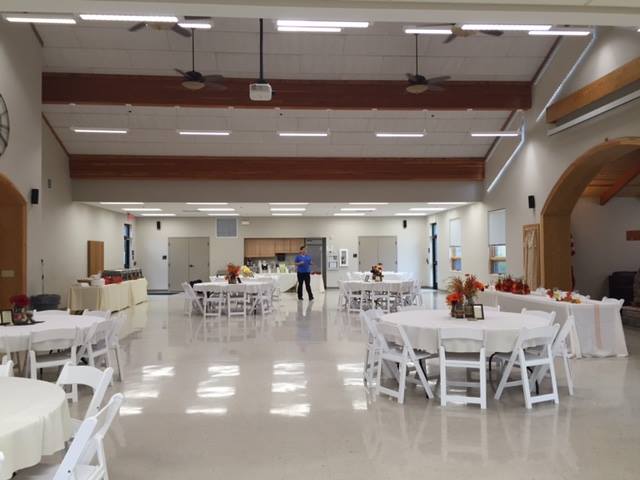 Catering
Catering is exclusively provided by Golden Rule Catering, an Amelia-based caterer which serves the entire Cincinnati area. They have several menu options available.
Additional information
Ample parking is located on-site. Its a couple short turns off of US 32, about a 30 minute drive from downtown Cincinnati, and 10 minutes from the Eastgate area, west of Batavia. Eastgate has many lodging options.
Details
The Lodge at Clermont – Website
2085 James E. Sauls Sr. Dr
Batavia, OH 45103
513-536-4100