Update October 22, 2021: On October 17th, a large fire broke out during a wedding at Hanover Reserve and caused severe damage to the venue. While the building is not a total loss, events will unfortunately be unable to be held at the facility until repairs and restoration is complete. It's unclear how long this will take but another news article estimated around 18 months, meaning potentially they will reopen in time for the 2023 wedding season. The best resource in this evolving situation is likely to be updates on their Facebook page.
Hanover Reserve is a large, modern barn venue located on 45 acres outside of Hamilton. It features a rustic look with dark, exposed wood and a large stone fireplace and bar, contrasting with impressive chandelier lighting. Nearby is a two acre pond with a couple locations overlooking it to host your ceremony. It has a capacity of 400 guests.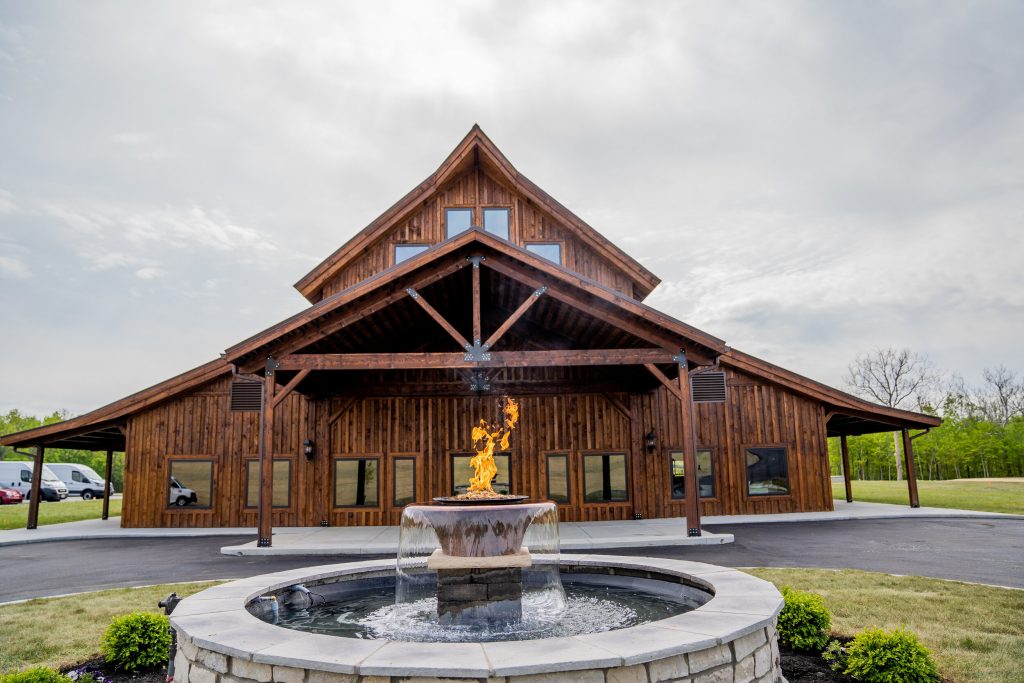 Features of the Venue
Despite its barn-like appearance, Hanover Reserve is a modern facility designed for weddings and events. The space features a bridal suite and groom's space, restrooms, heating and air conditioning, and a caterer's kitchen. There are no specified or captive caterers for this venue – you can choose whichever caterer you'd like to use.
Ample paved parking is onsite. It is about 10 miles from central Hamilton, which has a number of hotels to choose from for out of town guests, and about 45 miles from the Cincinnati airport, and 55 miles from the Dayton airport.
Saturday rentals are $5,900 and Friday and Sunday events run $4,900 at the time this article was published.
Details
Hanover Reserve – Website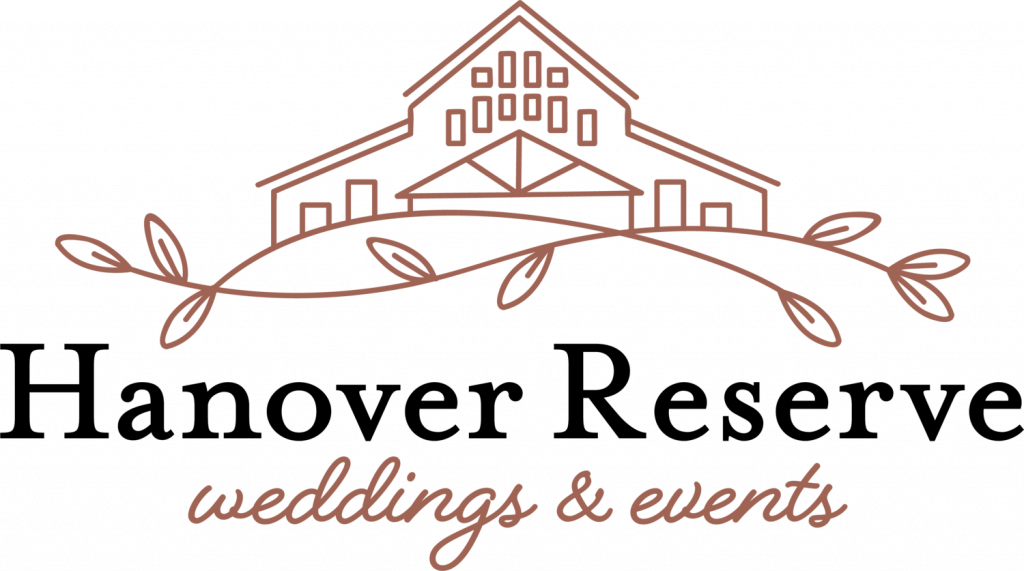 1905 Millville Oxford Rd
Hamilton, OH 45013